Summer in Texas means one thing- water play!
And when it's really, really hot…we have to up our game with ice cube play!
So here we have a super fun, open ended play set up- sea animal rescue!
There's not much to this awesome sensory play setup, but my kids were SO EXCITED about this. They played with this until the ice melted completely and then some more. There are so many fun ways to extend this play also, but let's start with the basics.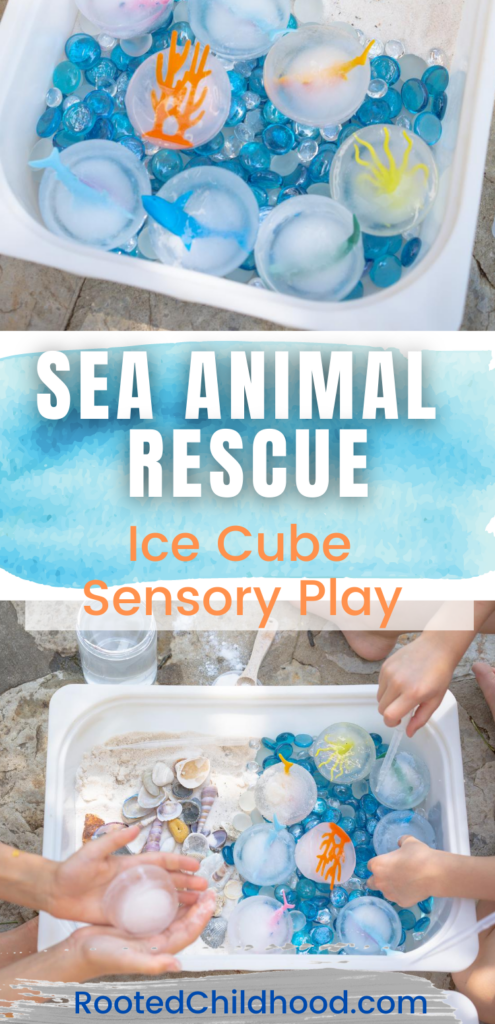 The basic idea of Sea Animal Rescue
The basic idea for this play setup is super simple. Freeze small objects inside of ice cubes for your children to play with.
Now for some details…
I used muffin tins for making larger ice cubes because the sea animals fit nicely in the cup. Some of the animals were a little too long, but I thought it was fun to have some tails or fins sticking out.
I've done several ice cub sensory play setups, and I've learned that using super filtered water gives you the best results with a clear ice cube. Using regular tap water gives a super cloudy ice cube where you can't really see what's inside. The photos below are from the first time we did this so you'll see how the ice cubes are cloudy.
We did it again with better results when we did our frozen flower petal ice cube sensory play setup.
We have a reverse osmosis filter, and I use the water from that for the clearest ice cubes. I've also tried it with the refrigerator filtered water, and the results are also much better than tap water.
If you don't have anything but tap water, you can still do it, just know that it won't have the same effect, but your kids will still love it!
The Process
I enlisted the help of my there year old to set up this project. I used two regular-sized muffin tins and small plastic sea animals. We got these animals as a gift years ago, and I can't find the exact same ones anywhere, but Toob and Terra brands both have similar options.
We have used these so much this summer while we have studied oceans! You can see them in use with our ocean colored sensory rice setup too.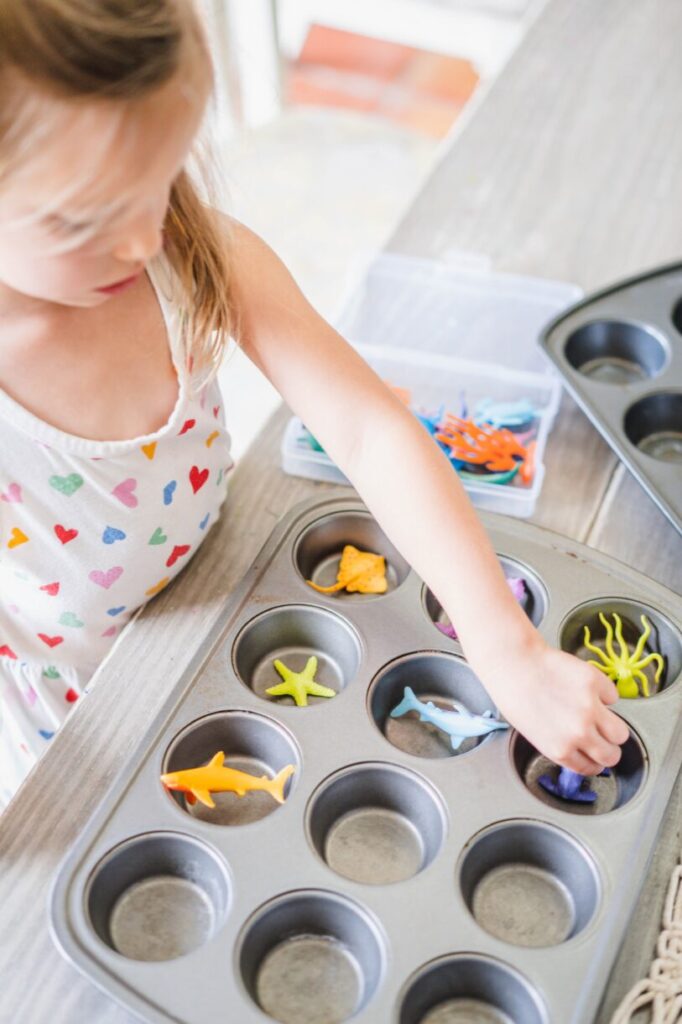 You can see here how some of the pieces stuck out of the muffin cups. That's OK!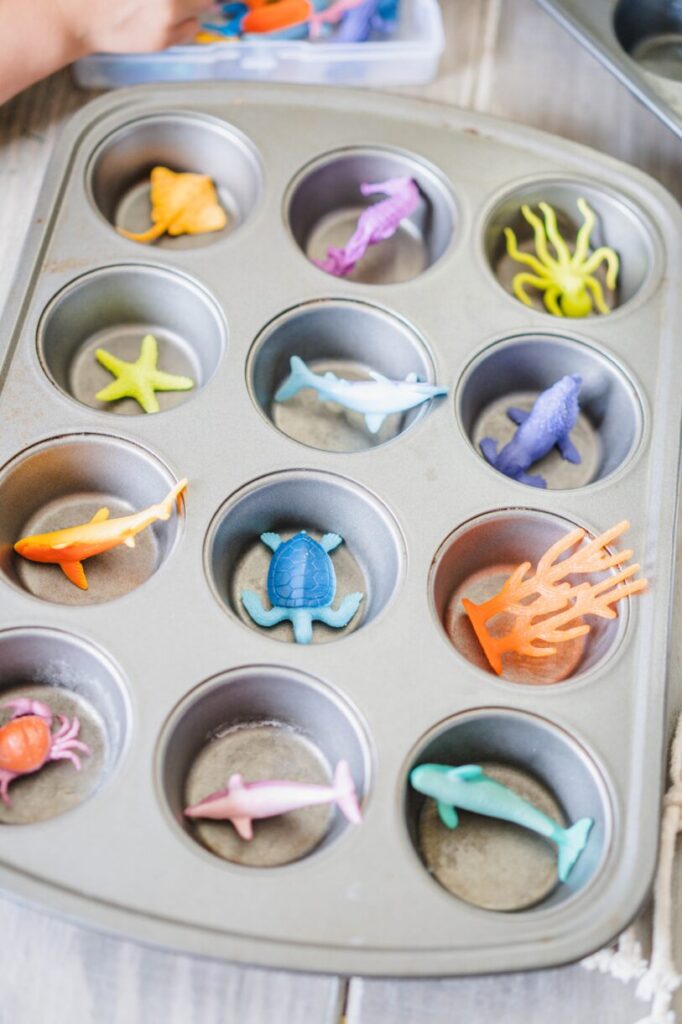 Next, I filled a small pitcher and let her pour water on the sea animals. We love this small IKEA pitcher because it is indestructible and the perfect size for little ones to pour from. We got this back when I set up a DIY drink station for my littles before they could reach the refrigerator, and five years later it is still going strong!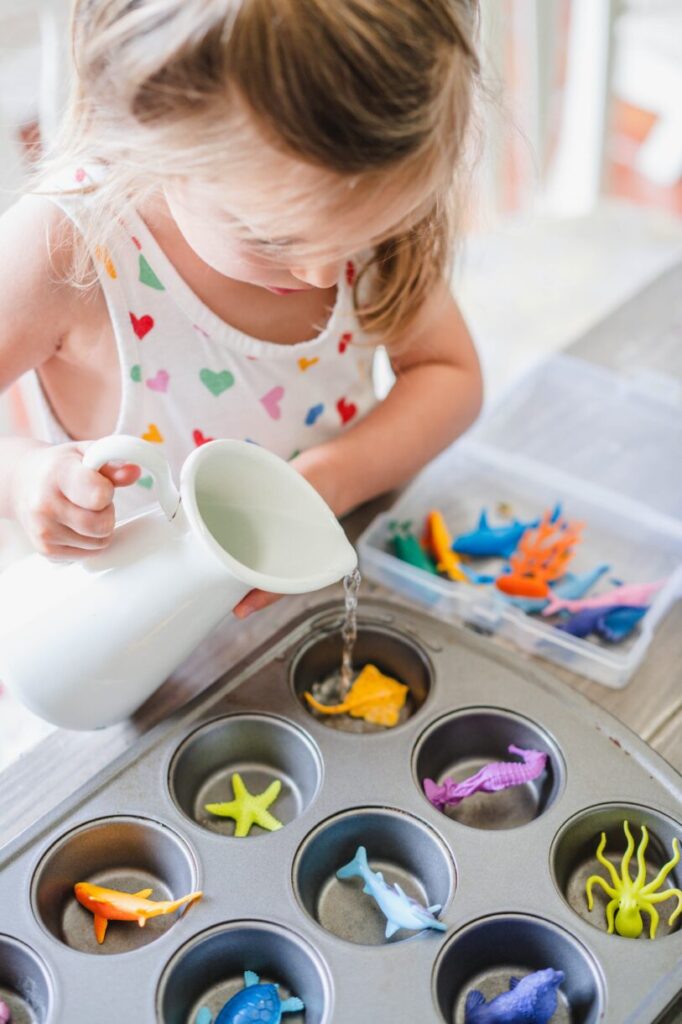 I put the muffin tins in the freezer overnight and waited for the perfect opportunity to pull them out for playtime.
Setting Up an Invitation to Play
I like to save sensory play for when we *really* need it. When we're having a day where we're restless and can't get outside exploring, an invitation to play can save the day!
I try to set up invitations to play during nap/quiet time so that I can gather supplies and set everything up without kids underfoot trying to see what I'm doing or getting anxious to start playing. If I'm honest, this is the only way I can get any photos to share on Instagram or here on the blog too!
Once I have everything set up and it is time to play, I let the kids check it out and explore it in their own way. I try not to give a lot of instruction or make too many rules. In general, I try to make messy play outdoors so it's less stressful for me, and I make sure the kids are wearing play clothes if it is something that will get them dirty or potentially stain like paint or food coloring.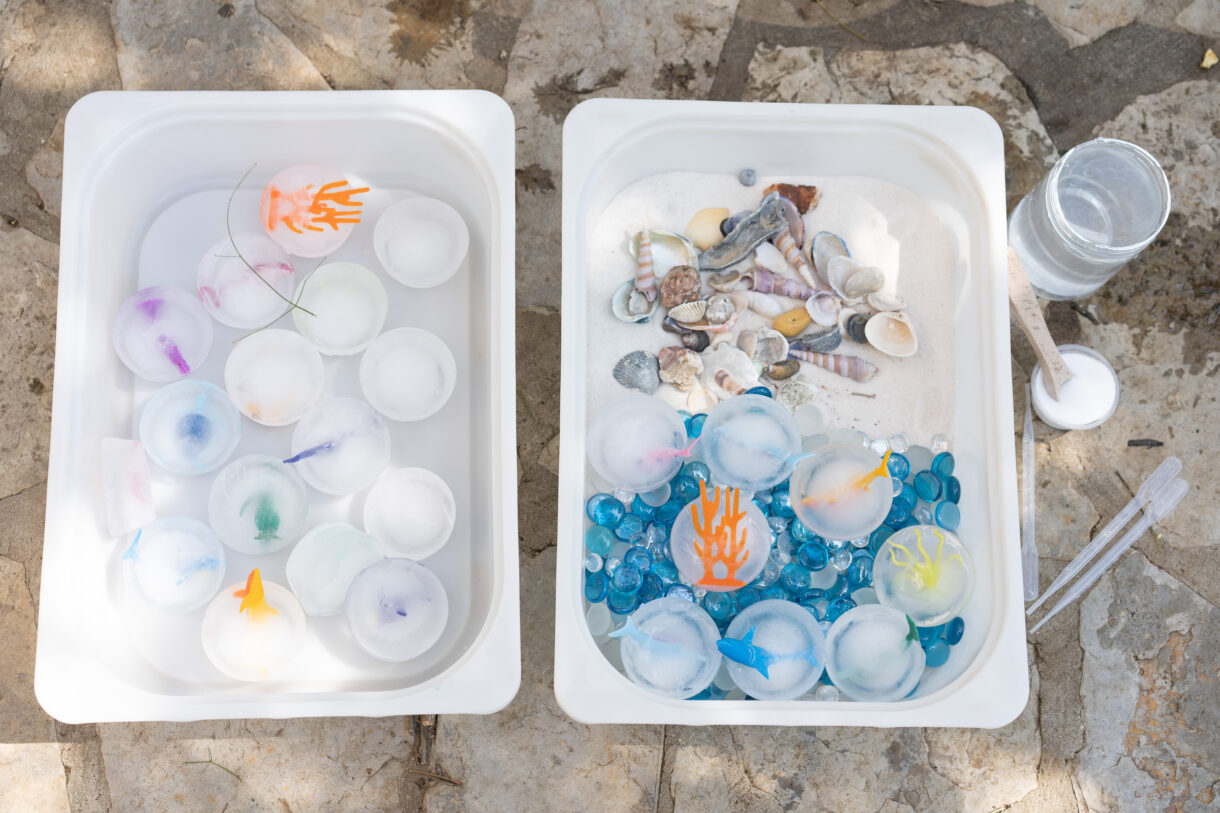 We have IKEA Trofast shelving units in our playroom, and I love using the bins for sensory play. We don't have extra ones, I just empty out a couple drawers and pull them out temporarily.
For this setup, I also added in some blue gemstones, shells we've collected from beach trips, and some sand.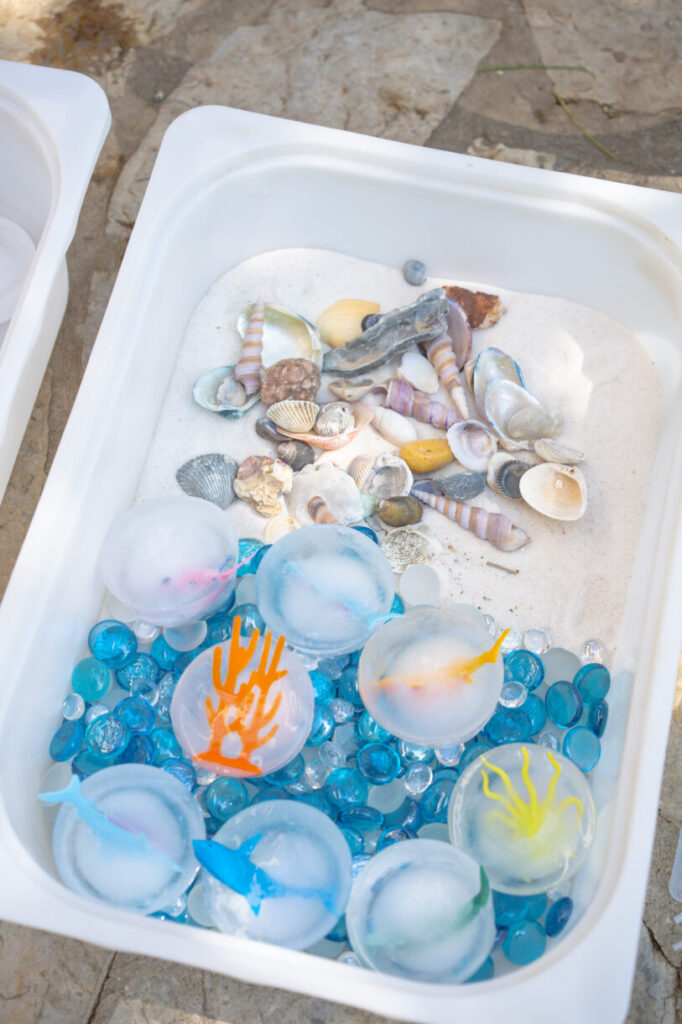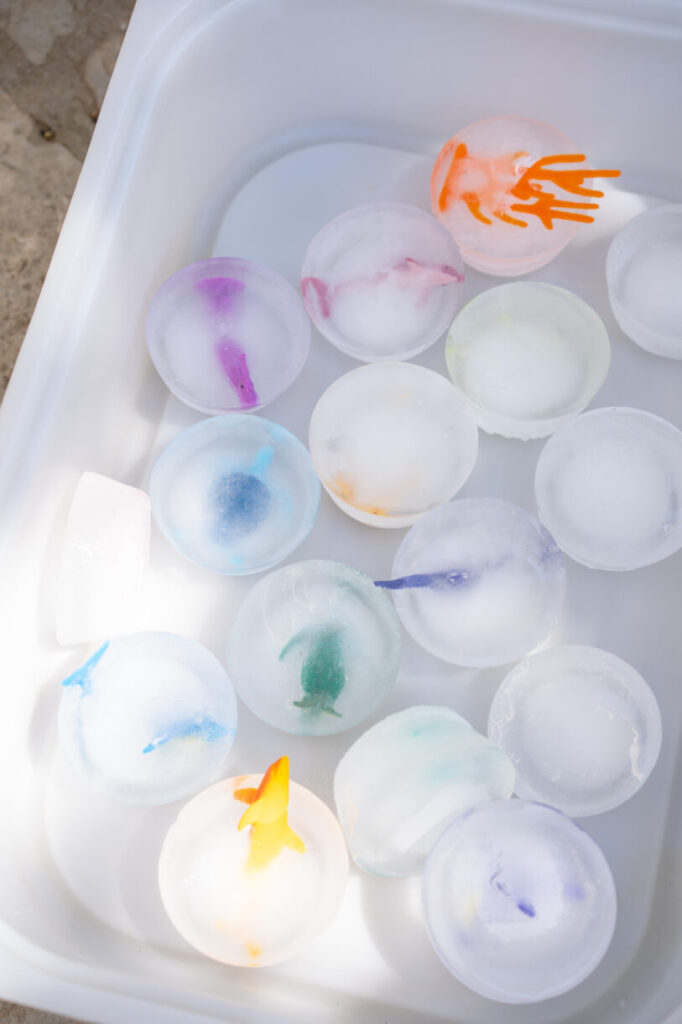 I also included a little container with salt, some pipettes for transferring water, and a container of water.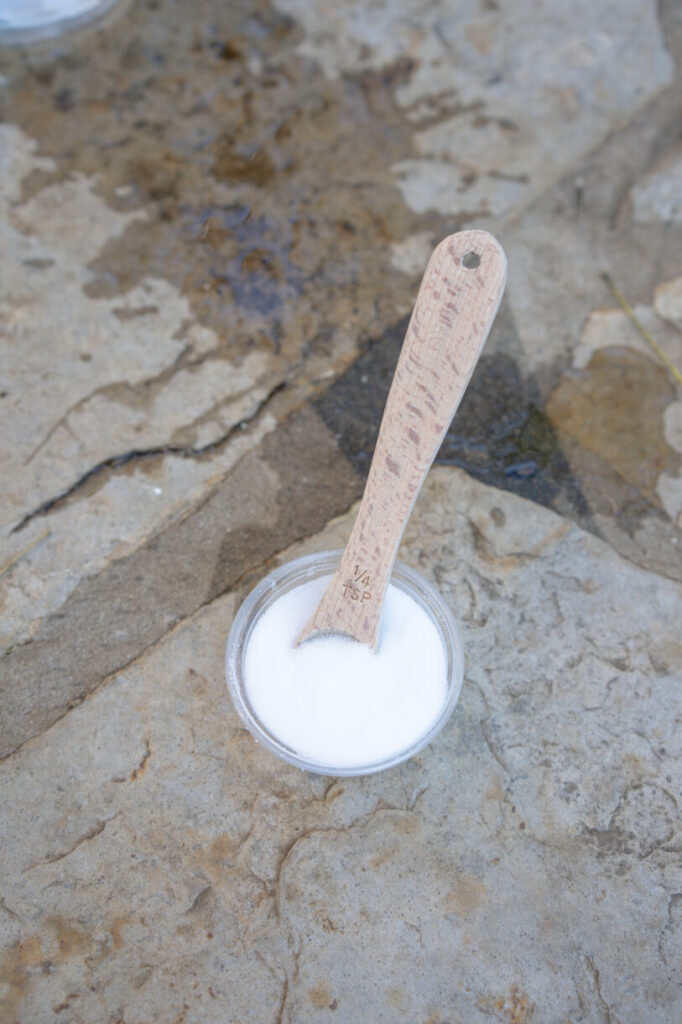 When the kids came out to explore the sensory bins, they were excited!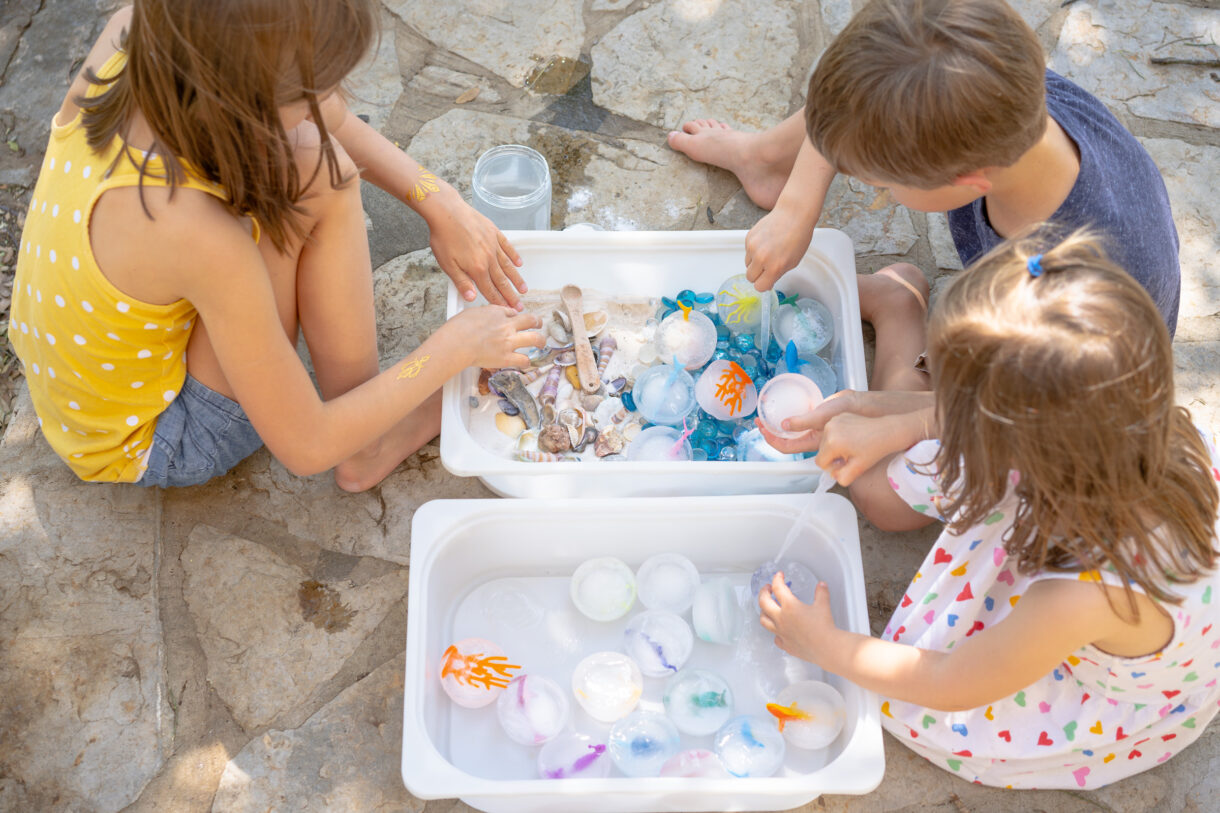 They enjoyed touching and holding the ice cubes the most. But they also had fun transferring water with the pipettes and rubbing sand on the ice.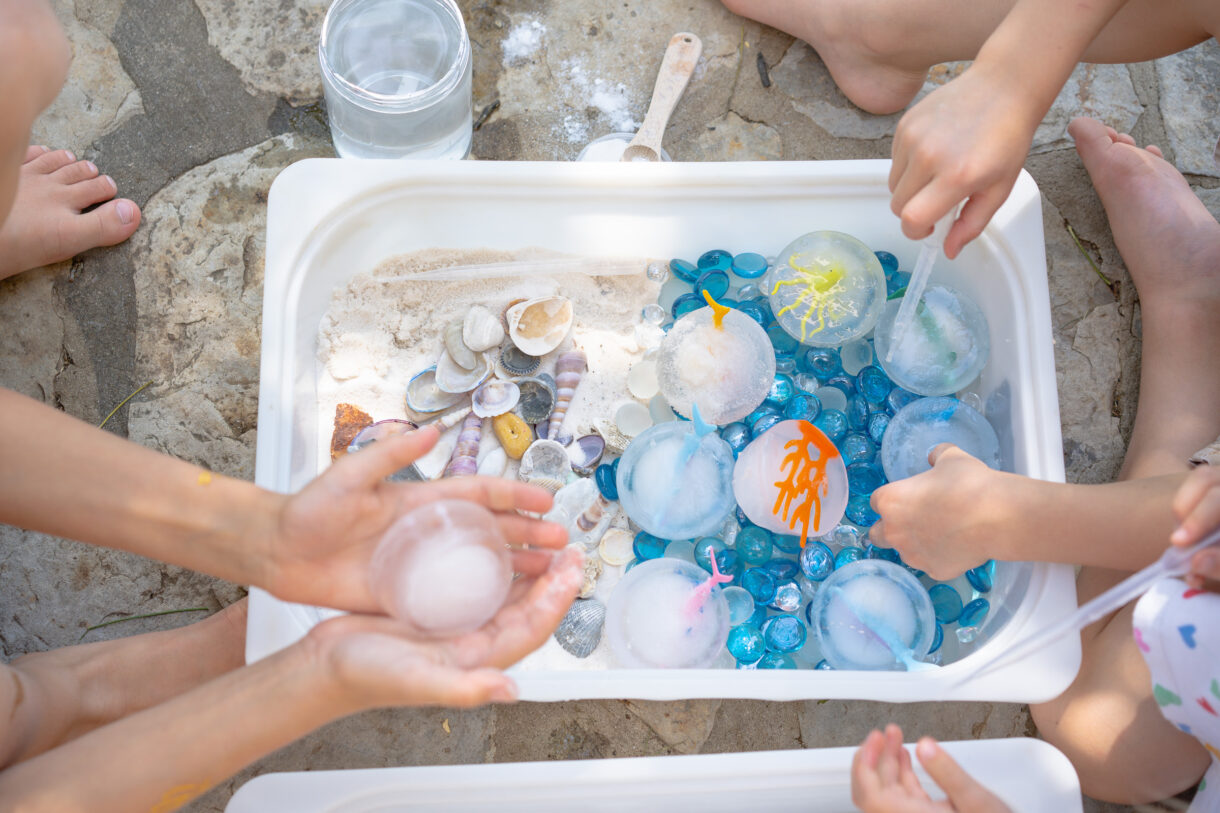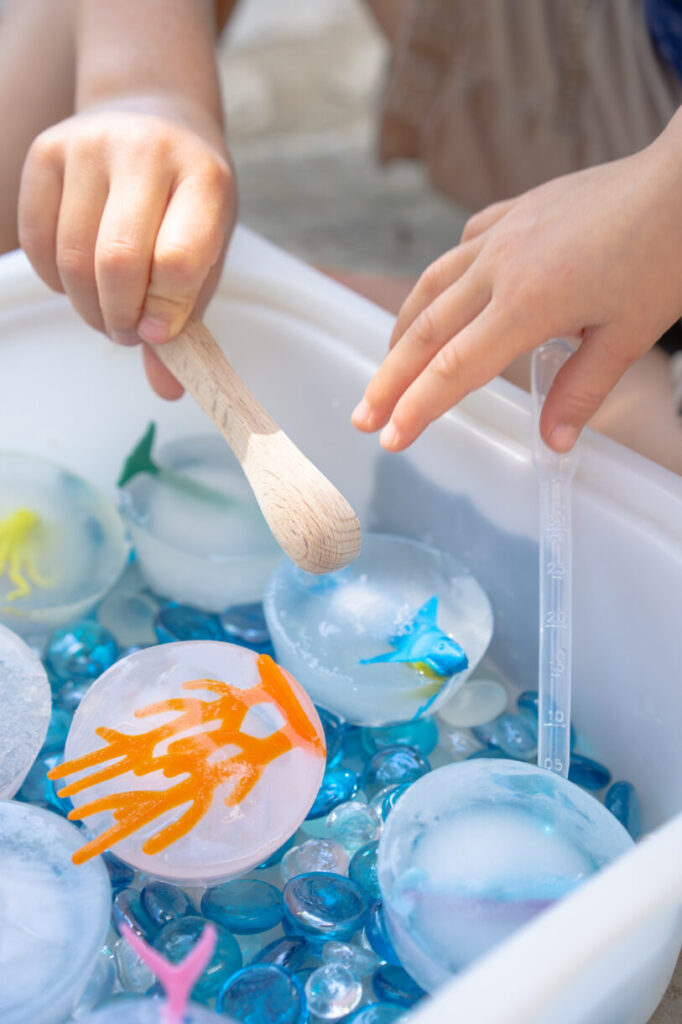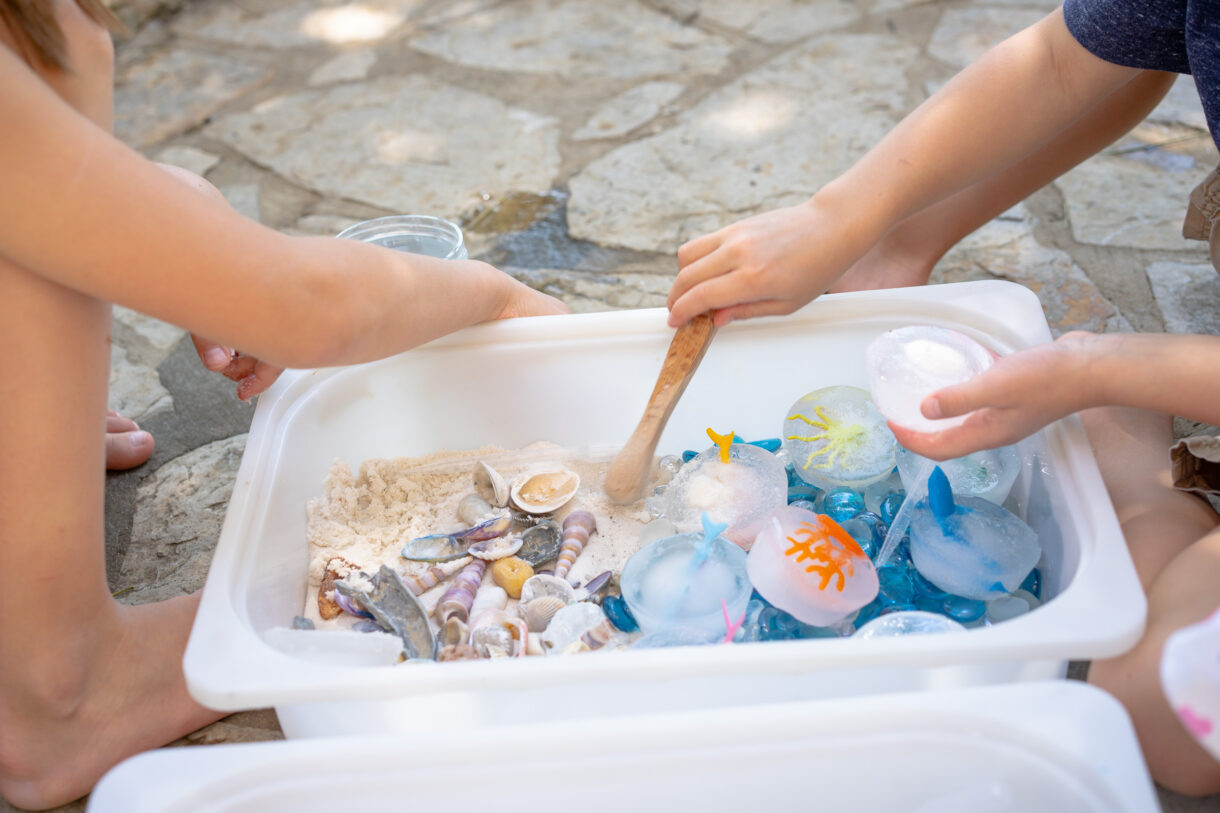 It took about 30 minutes for all of the sea animals to be rescued from the ice cubes, which was well worth the few minutes of setup for this sensory bin. This was such a big hit, we'll definitely be doing it again!