I remember walking in to Mrs. Johnson's morning class and finding the green colored tape on the floor to sit with my group to start the first day of kindergarten.
My kindergarten memories are of painting symmetrical butterflies, making green eggs and ham (interesting for a vegetarian), singing songs and playing with blocks. We walked to school in the sunshine of the morning, spent a few hours there and were home by lunch to rest and enjoy an afternoon of free play.
The kindergarten I remember from 25 years ago is a far cry from the kindergarten kids experience today. My friends with kindergarteners have to wake them up before dawn to get them to school by 7:15 a.m. and have to deal with daily homework assignments and projects and pressure to excel in reading, writing and math before many kids are even ready to tackle those subjects in preparation for standardized testing in the years to come.

I'm a strong believer in the fact that young children learn through play. Before they have the vocabulary to discuss the wonders of the world and the emotional intelligence to navigate its tough situations, play provides opportunities to experience new things in a way they can understand.
Educational philosopher Charlotte Mason makes it clear that children under age 6 should have one distinct focus, and it is not spending time in a classroom. She recommends children spend time most of their time in the outdoors playing. She actually says, "Never be within doors when you can rightly be without." And she means it, saying that spending six or seven hours outside is not excessive, but a bare minimum.
In my ideal version of our Charlotte Mason-Inspired homeschool, I would be out in the meadows frolicking with my children from dusk until dawn investigating bugs and foliage and discovering nature. We'd eat all of our meals outside and take rest by reading lovely books together under giant oak trees.
My reality is that we live in Texas and are dealing with the start of an oppressively hot summer and mosquito season which makes being outdoors during certain hours impossible. I'm also responsible for maintaining our household including doing laundry, cleaning and cooking all of our allergy-friendly meals from scratch, which could take up my entire day if I wasn't careful.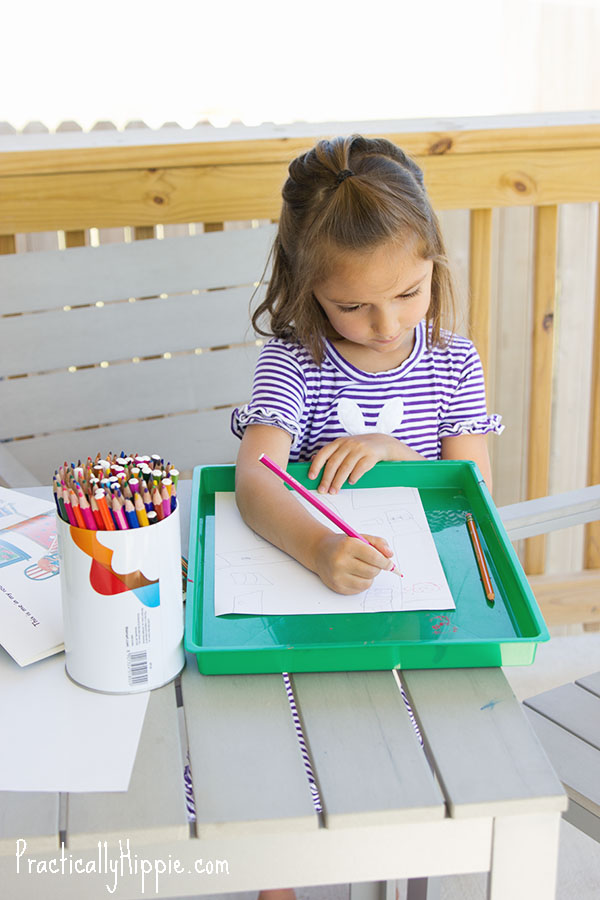 Our 2015-2016 preschool plan included an amazing play-based curriculum from The Homegrown Preschooler and lots of outdoor play and child-led learning. My daughter turns five on Sept. 1 of this year and meets the cutoff to go into kindergarten at a public school. This combined with her personality and genuine desire for more structured learning led me to develop a kindergarten curriculum plan that allows for all of the things we loved about preschool with opportunities to learn more in a structured way at her pace.
I mapped out our lessons for the year and decided to start our year in June so that we could work through the hot summer months leaving more time for exploring nature when the weather cools down. We're also planning on an extended holiday break since I am due with baby #3 just before Christmas. So while it's not the typical back-to-school season, it was our first day of kindergarten today!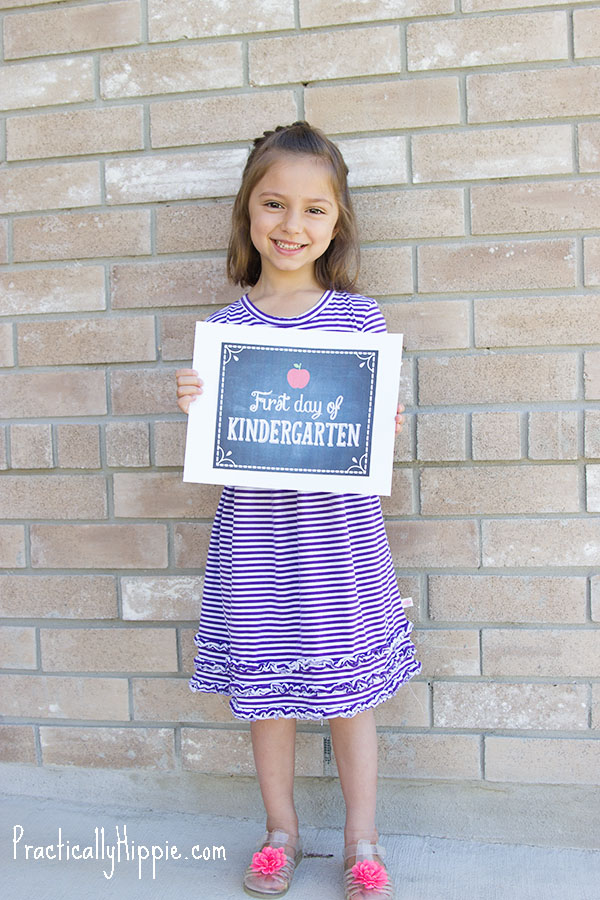 Charlotte Mason says, "Our aim in education is to give a full life. We owe it to them to initiate an immense number of interests. Life should be all living, and not merely a tedious passing of time; not all doing or all feeling or all thinking – the strain would be too great – but, all living; that is to say, we should be in touch wherever we go, whatever we hear, whatever we see, with some manner of vital interest."
With this as my inspiration, I've put together a compilation of resources to help us achieve a full life. I'm a total novice at this homeschooling thing so I have no clue how my plan will work out in real life, but I'm sure we'll adapt and learn together as we go.
As the core of our studies, we'll be using Build Your Library's kindergarten curriculum to explore literature, history and geography. I contemplated buying Sonlight or using Five in a Row because we loved Before Five in a Row so much, but Build Your Library seemed to be the best fit for us. I like the selection of books and the schedule of activities which spells out each day's lessons, but leaves room for flexibility when needed. I also love that it was only $25 for the curriculum and I could find the books used or at the library.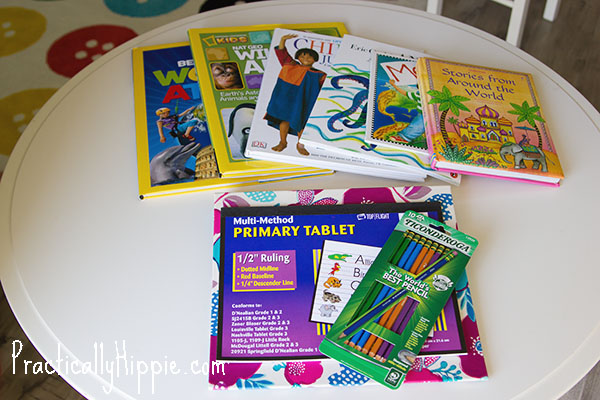 Our family loves good books so we'll be reading some additional books from the Five in a Row list and using the manual as a guide for additional discussion. I also have the Five in a Row Christian Character Supplement which is a great resource for finding Bible verses that relate to the stories or themes we're discussing.
For math, we are using Math-U-See Primer Level. We've already done a few lessons and it seems to be a good fit so far, but only time will tell. I plan for us to do 2-3 short lessons a week.
For phonics, we are using The Ordinary Parent's Guide to Teaching Reading. We tried All About Reading in the past and it wasn't a good fit for us. My daughter seem's to do better with a classical approach and really enjoys the short and to-the-point phonics lessons. I plan for us to do 2-3 lessons a week.
Additional resources we are using include:
Gabriella will also be enrolled in a weekly music class starting in August and we're planning to participate in a weekly parent-led homeschool co-op in the Fall. Whew…I'm tired thinking about all of this!

While I get a little overwhelmed thinking about it all, our reality is actually quite relaxed and wonderful. Our first day of kindergarten included a special first day of school breakfast followed by our morning basket where we sang songs, read a Bible verse, enjoyed a read aloud, did a Spanish lesson and studied Van Gogh's Starry Night.
After our morning chores, we went outside to complete our Build Your Library lessons which included drawing a map and looking at animals around the world, which somehow led to some fun in the baby pool for about two hours. After lunch, we did a math lesson which included a hunt for rectangles around our house and then we were all ready for some quiet time.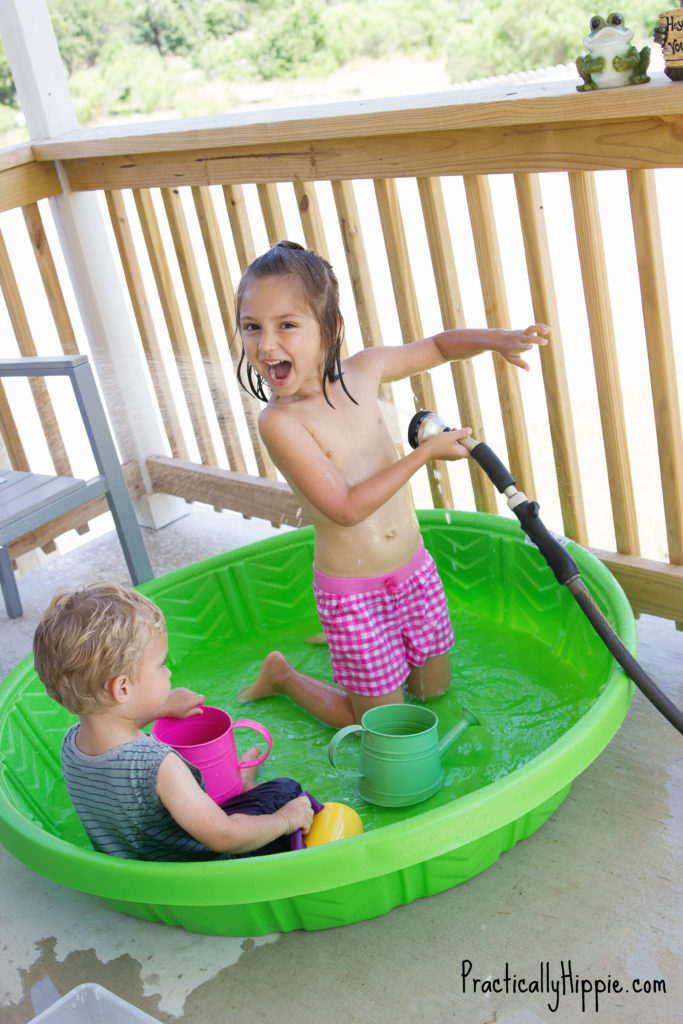 When I think about my goals for this coming year, I don't have a lot of concrete ones. I'm not concerned about her learning to read or writing each letter of the alphabet perfectly or learning to add and subtract. I'm more concerned with nurturing the whole person and inspiring a spirit of learning in my sweet girl.
I hope this year is one she remembers as fondly as I remember my kindergarten year. She won't remember the details of our curriculum or the workbooks she completed, but I hope she will remember that we had fun and that we did it together as a family. Here's to a great year!
I'd love to hear from veteran homeschoolers on what curriculum you used for kindergarten or any advice you may have! And if you have a question for me, ask away!