Make a salt dough world map to celebrate the Earth.
We made a salt dough world map to celebrate Earth Day, but our mapmaking journey has been a long adventure.
Though mapmaking is an essential skill for children to learn, it's an inherent human endeavor. Like many of life's adventures, we just tend to steal the joy out of it by making it a requirement for school and in many ways, teaching it poorly.
Mapmaking With Children
As part of our homeschool, we are using the book Mapmaking with Children: Sense of Place Education for the Elementary Years and it is such a fantastic resource I cannot recommend enough.
It's designed as a resource for teachers and elementary educators, though I have found it invaluable in helping me understand developmental stages and how those stages an impact a child's sense of place.
The author David Sobel describes a paradigm most of us are all too familiar with- academics being forced on children at younger and younger ages. He says:
"But regrettably, in many cases, there's a mismatch between curriculum and biology. Reading gets pushed onto unready four- and five-year-olds. Children's inclination for kinesthetic learning from ages six through nine is undercut when children have to sit in their seats all day, And world maps are foisted onto first graders who barely have a sense of their own neighborhood."
We've spent the past school year working through the book with my 2nd grader focusing on our own home and yard, our neighborhood, and familiar places we visit frequently. We've talked about scale and used grids and three-dimensional modeling before trying to translate that onto a paper map.
As her world continues to expand by real-life explorations in nature and travel and through the endless books she is reading, maps play an important role in finding, and holding onto, the deep sense of home I immensely desire for her to have.
We spent our quiet time on Earth Day making this salt dough world map. If your child is younger and still developing a sense of place, perhaps consider using salt dough to make a map of your child's room, your home, your backyard, or your street.
Me on the Map is another sweet book that helps appeal to the younger child's sense of place.
About Salt Dough
Salt dough is simple and easy to make and you probably have all of the ingredients on hand already.
If you're a little fancy like I am, you might consider keeping a stash of baking craft supplies. We tend to eat whole wheat flour or gluten-free flours and use pink Himalayan salt so I made sure we had some white all-purpose flour and plain iodized salt for this craft.
The recipe is simple:
1 cup salt
2 cups flour
1 cup warm water
food coloring
Mix ingredients in a large bowl until it comes together in a crumbly dough.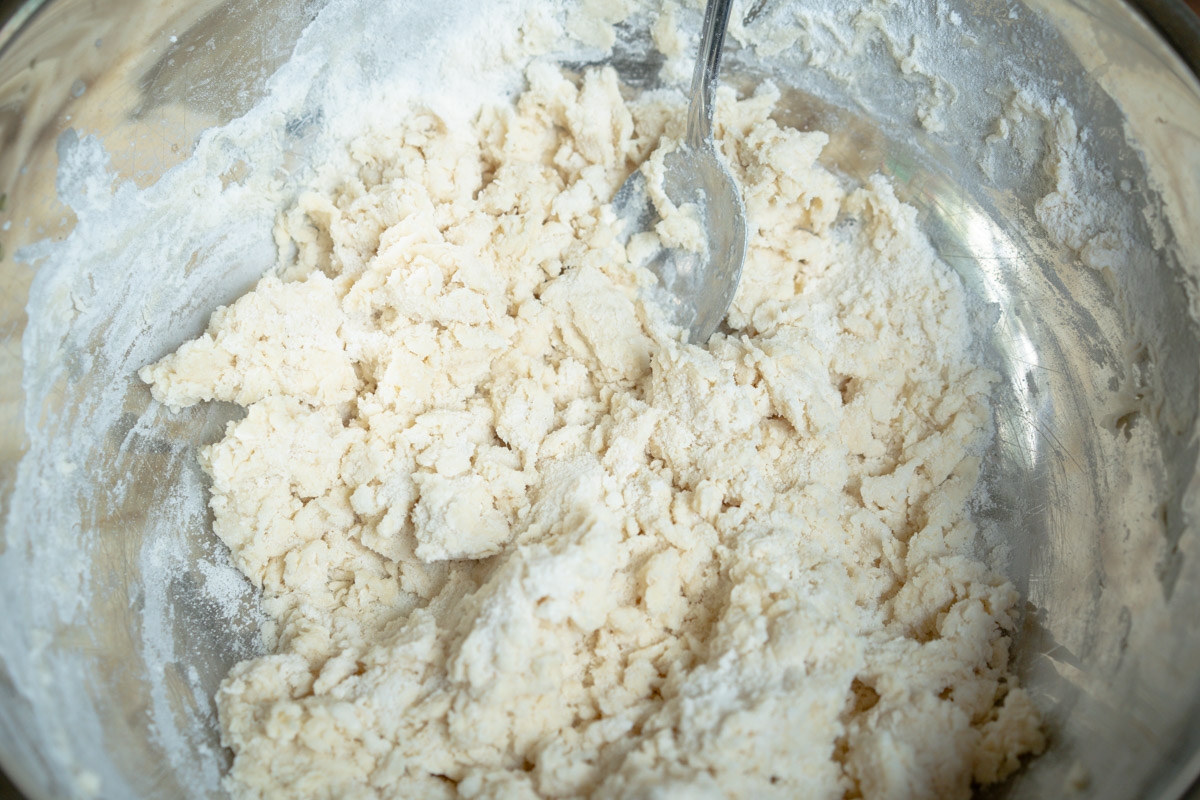 Use hands to knead until smooth. Add food coloring if desired.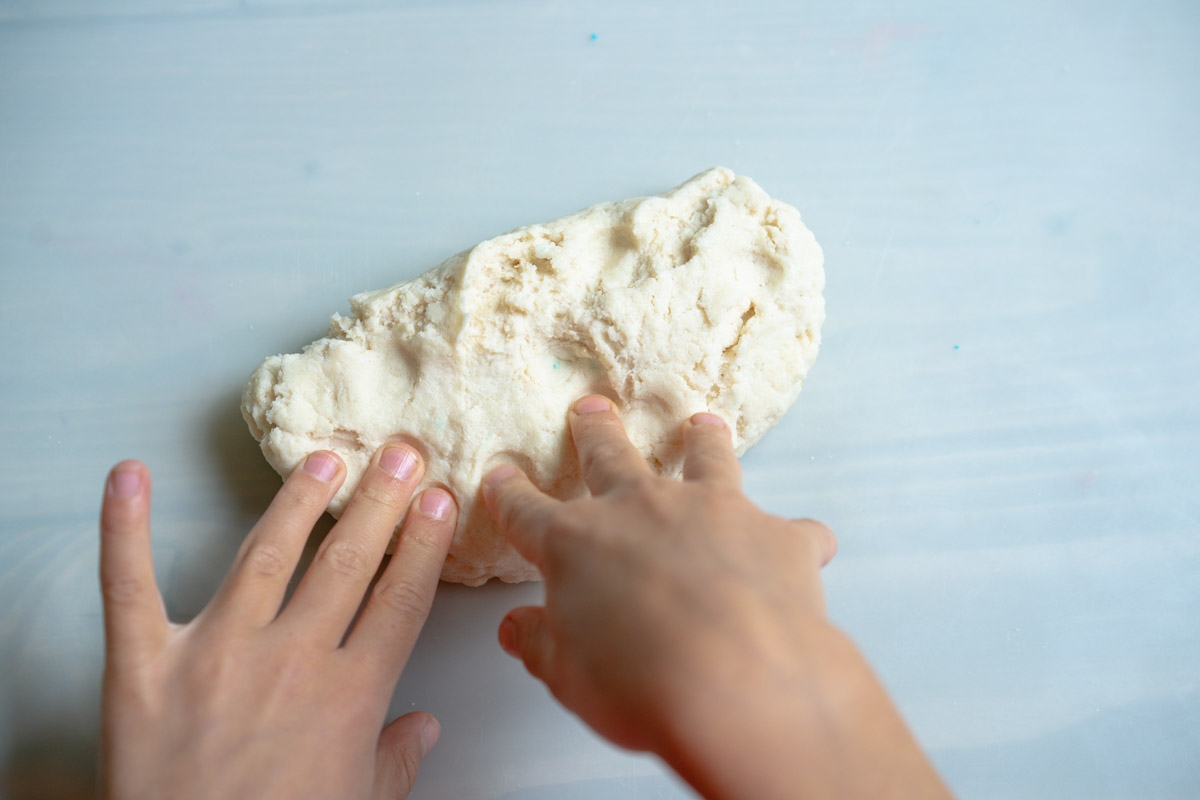 I doubled this recipe for our world map and used gel food coloring because that's what I had on hand; liquid food coloring would probably work better though.
Since I was using gel food coloring, it didn't distribute very evenly. You can see in the green salt dough that it looks really choppy. I decided I loved the look though so I didn't try to fix it.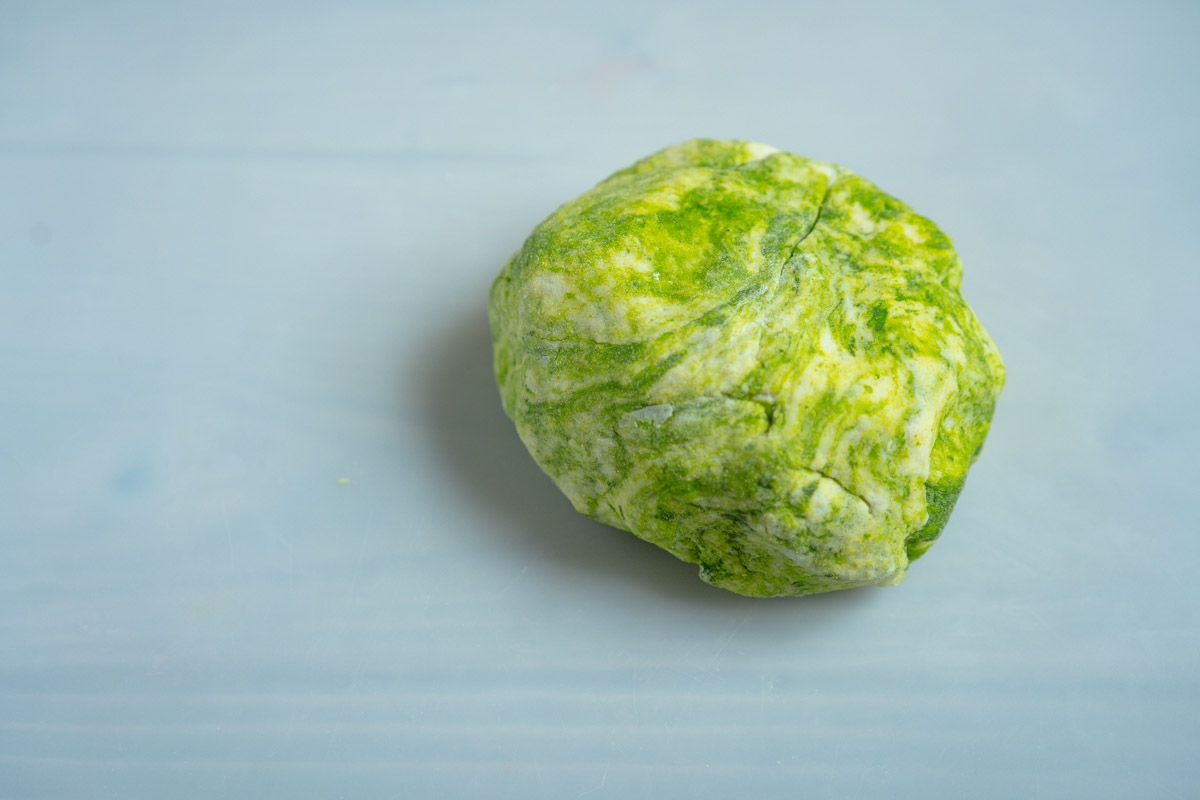 For the blue, I put a teaspoon of water in a small bowl and added the gel food coloring to that first. Then I added the colored water to the dough and it distributed much more evenly as you can see with our blue dough. It was a little too wet so I added a dusting of flour and kneaded that in.
Use caution when working with the food coloring because it might stain your hands and clothes.
I left some dough uncolored so that we could use it for Antartica and so that my 2 year old would have some to play with without staining her hands.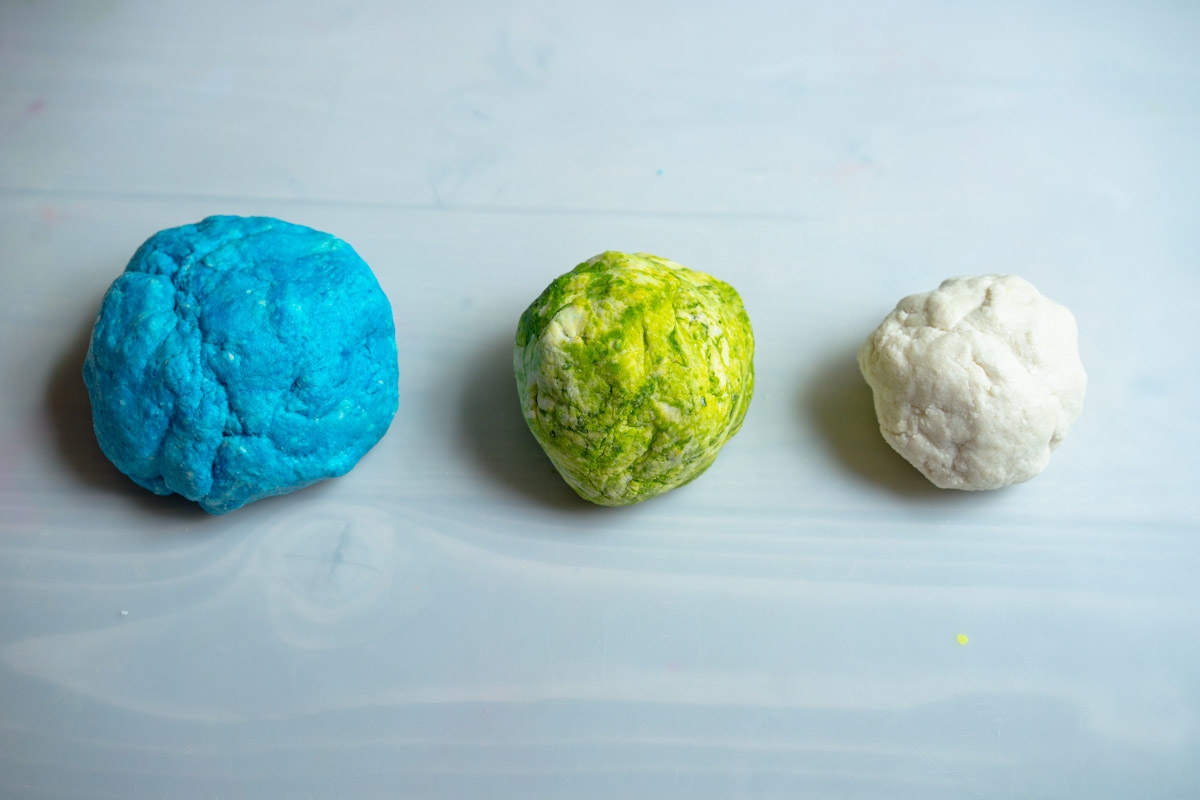 Preparing Your Map
We brought out different maps and discussed that while the Earth is round, like a globe, we have to flatten it out when we put it on a map.
We looked at our globe and our our favorite large laminated map to investigate the different continents and look deeper at their shapes.
The beautiful book Maps offers a great look at the world map in a more illustrated view without the distraction of all the countries so we could look more at the outline of each continent.
I also printed a simple outline map of the world from SuperTeacherWorksheets.com. The continents and oceans map was free to print and was exactly what we needed to begin constructing our map.
The printed size was roughly the size of what our finished salt dough world map would be. I also like how the map shows the curved edges to make the connection between the round globe and a flat map.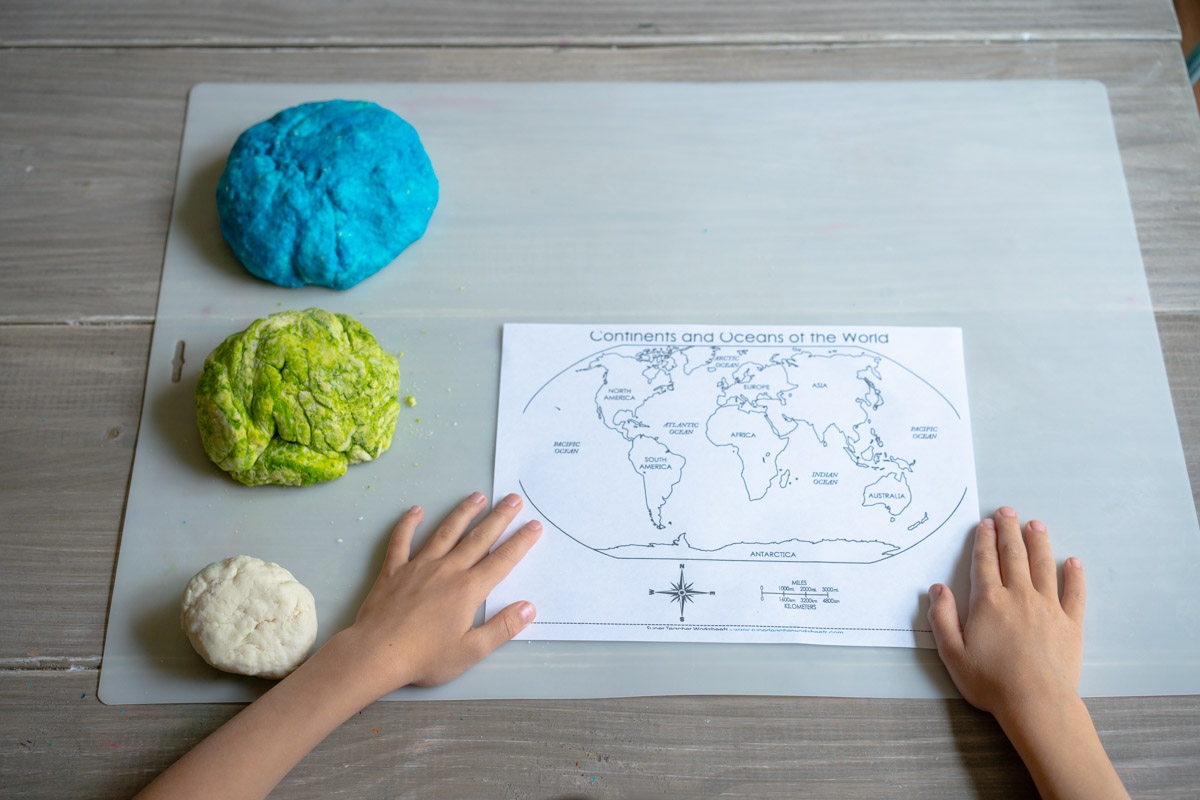 Constructing Your Salt Dough World Map
Salt dough is similar in consistency to play dough. It's a great medium for kids to work with and provides a fantastic sensory experience. It gets a little dusty and brittle when dry so I like to make sure we're working in an area I can wipe up thoroughly with water.
You might consider making your map on a scrap piece of cardboard. I have a large plastic craft mat that we use for projects like this- it comes in very handy!
We started by flattening out the blue dough into the ocean. We made it roughly the size of the outer border on the printed map.
Then we added Antartica with the white dough. We didn't aim for perfection, just the general shape of the continents.
Next, we moved up to South America, North America, and then across to the east with the green dough. We tried to look at each continent's size and position relative to the continents we had already placed. It took some adjustments to make sure we were able to fit everything in. We used the printed map to help guide the size and shape of the continents.
We added in some of the islands with little bits of salt dough, and reshaped a few of the pieces we had already added.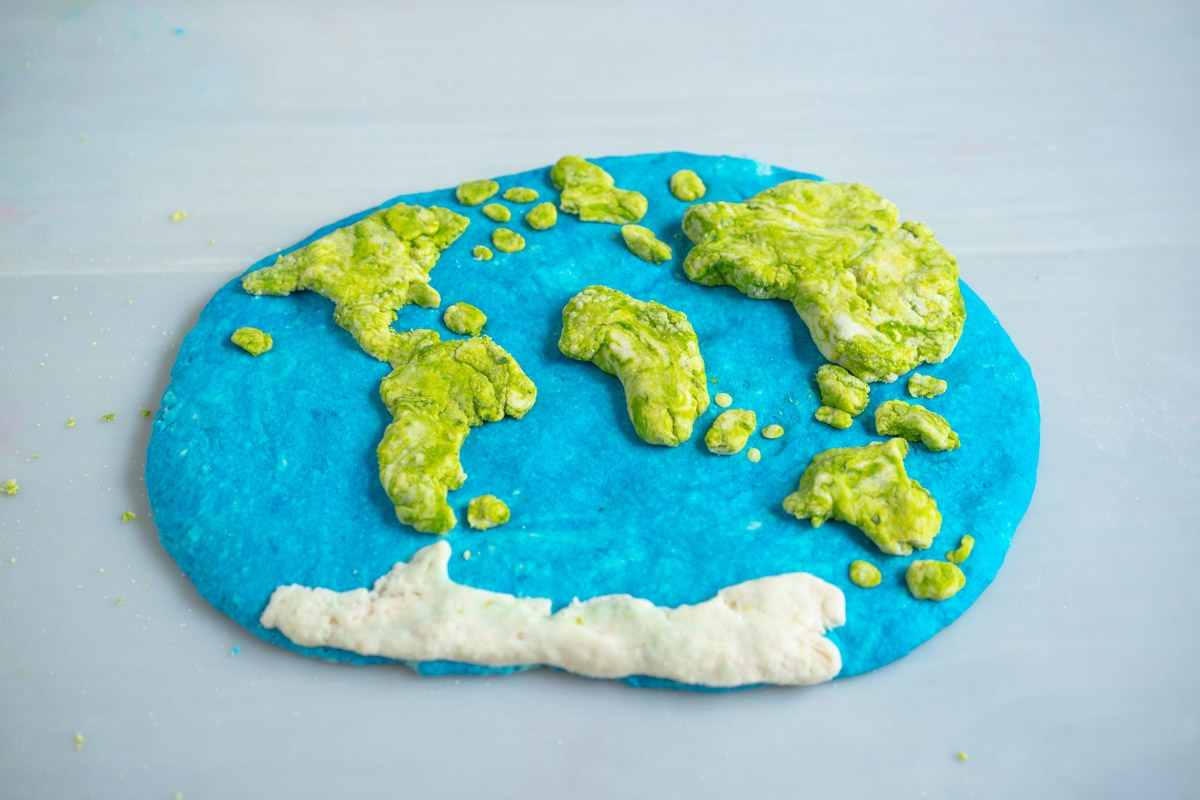 I don't have any photos of the map during construction but we did make a little video to show how it came together.
And while the final result isn't scaled or an exact replica, we love how it turned out!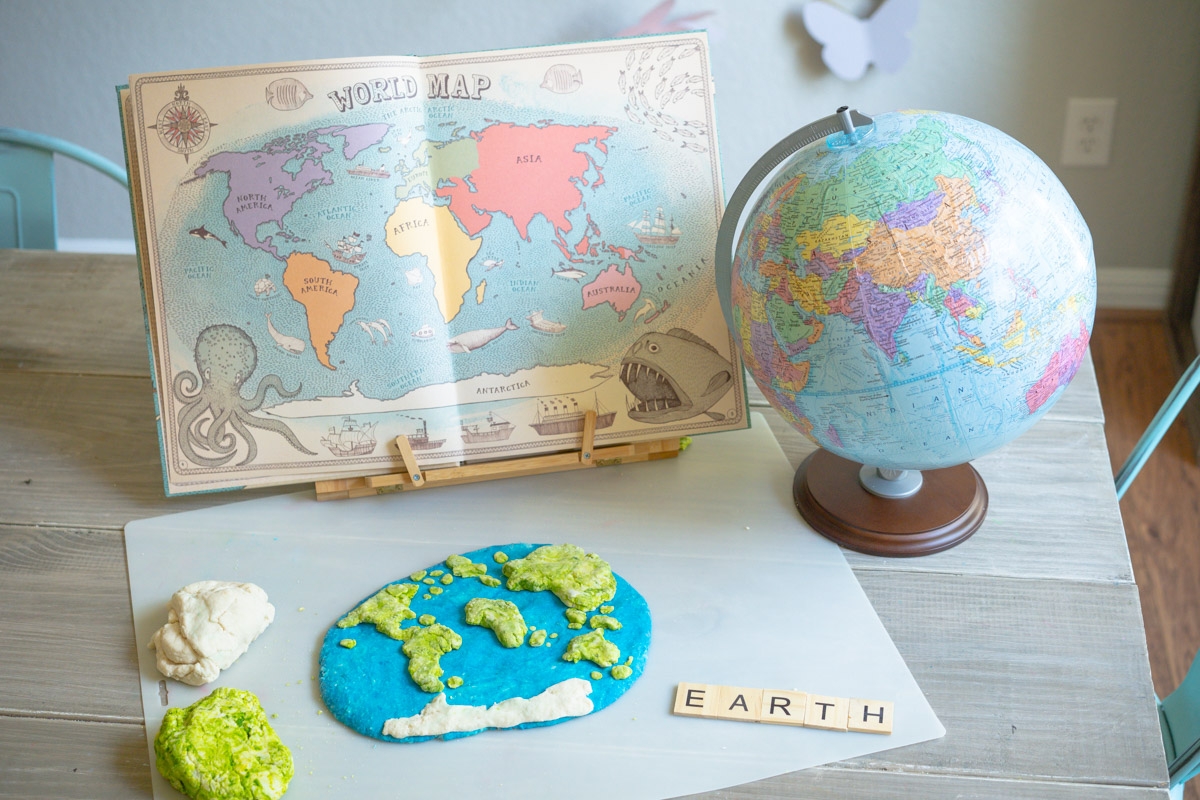 If you try your own salt dough world map, I'd love to see how yours turns out too! Tag me on Instagram @RootedChildhood to share!