Three Kings Day is a tradition that our family celebrates and it's a fun and meaningful way to keep the Christmas spirit alive even after the gifts under the tree have all been opened.
I know, I know…the last thing you want to do after wrapping up a crazy busy holiday season is add one more holiday after Christmas to your to-do list. But hear me out on this one!
What is Three Kings' Day?

 
Three Kings' Day, or Epiphany, is a Christian festival celebrated on the 12th day of Christmas, January 6th, and officially marks the end of the Christmas season. It celebrates the three wise men's visit to Bethlehem to pay their respects to baby Jesus.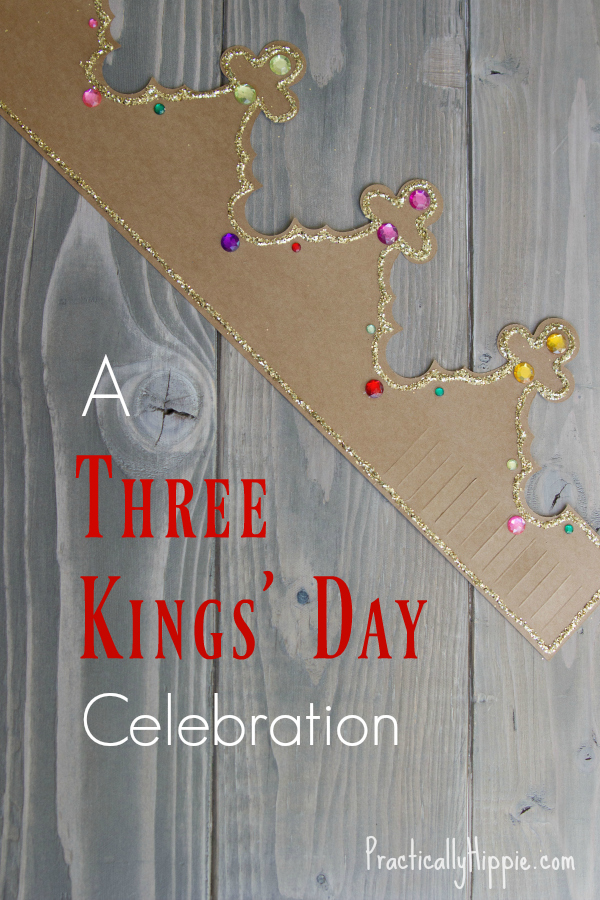 While it may not be a big deal in the United States, Three Kings' Day is a much-anticipated feast day in many parts of the world, especially Latin countries.
Traditions and customs vary around the world, but the celebration usually includes a kings' cake (rosca de reyes in Spanish-speaking countries) and some little gifts for the children.
Many families, including ours, wait until this day to take down their Christmas decorations including the Christmas tree.
How to Celebrate Three Kings' Day
During the 12 days of Christmas, we prepare for Three Kings' Day by telling stories about the wise men and the star and Jesus.
Little Acorn Learning is a wonderful resource for Waldorf-inspired songs, stories, crafts and more and their Three Kings' Day & Epiphany E-book has six sweet and uplifting stories that our family loves.
Kids' Crafts
My kids love crafts so we usually do a wise men-inspired craft. Last year, we made these adorable hand print camels and popsicle stick stars.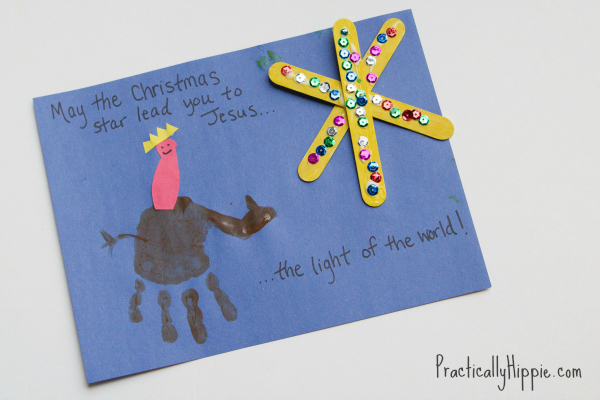 This year, we made sun catchers made from colored tissue paper by following this tutorial. Tearing the paper was great fine motor skills practice for my 2 year old and both of my kids love anything with a paintbrush.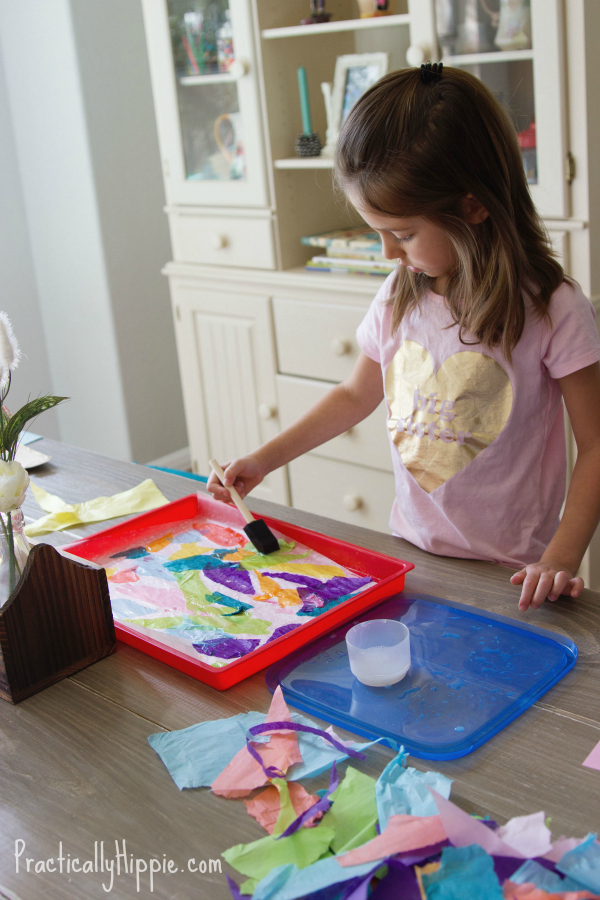 Once the starch was dry, I used a template to cut out a star shape to hang in the window. I think they make a pretty decoration for our school room and will be nice to keep up once all of the Christmas cheer is put away.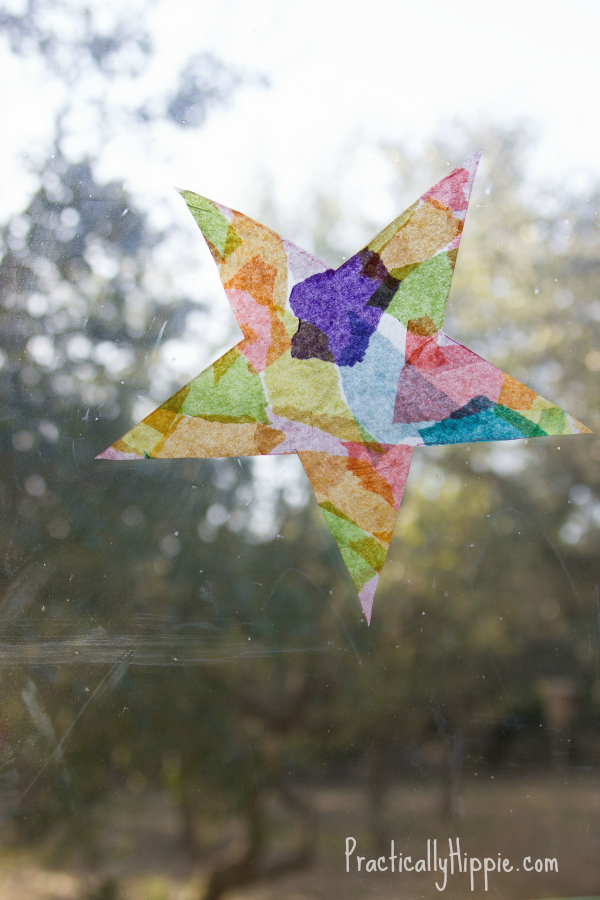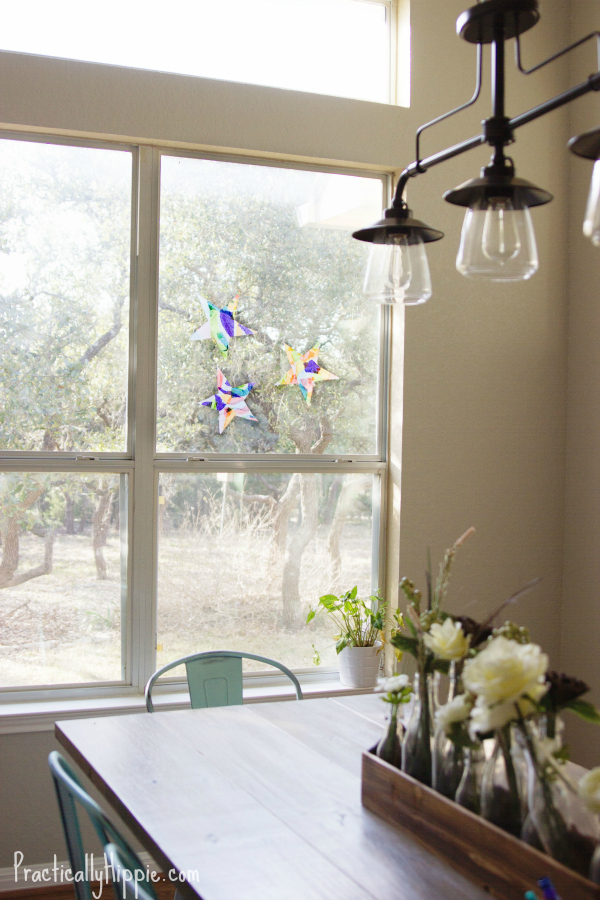 Three Kings' Day isn't complete without crowns, so we visited Burger King and picked up some paper crowns. I turned the crowns inside-out and let the kids decorate them with glitter and rhinestones.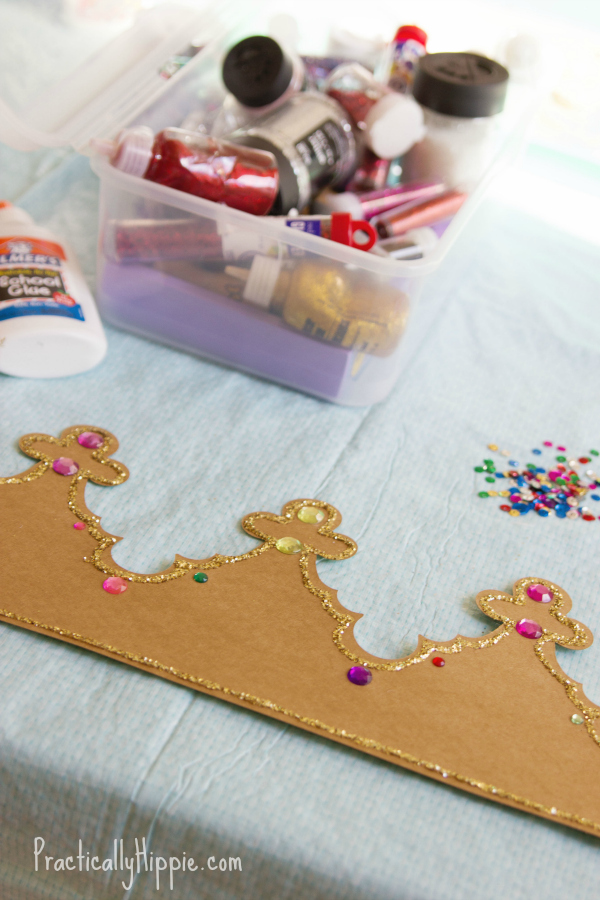 Sweet Treats
A kings' cake is a traditional treat for Three Kings' Day with a special bonus hidden inside. A kings' cake is typically ring-shaped, possibly to represent the circular route taken by the wise men to confuse King Herod.
We like this gluten free recipe for the kings' cake using Pamela's bread flour. We've also made the kings' cake from Gluten Free on Shoestring which is good, but takes some obscure ingredients not everyone has on hand.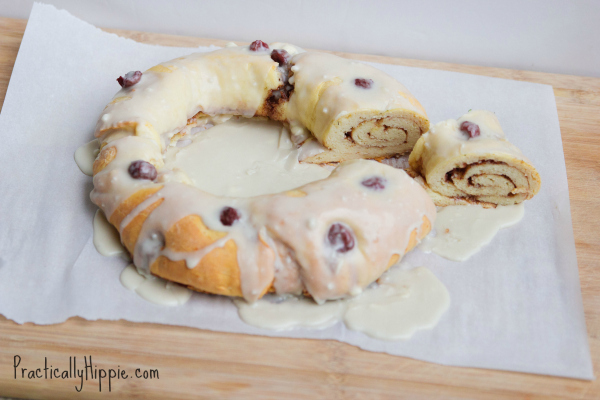 Baking is a challenge this year with a newborn needing more of my attention, so we might just bake up a simple bundt cake instead of the traditional yeast sweet bread. I'm sure my kids won't mind- cake is cake!
It is customary to hide a little token inside the cake such as a bean or an almond, and the person who finds it receives a special honor or privilege. In our family, the person who finds the bean gets to lead the procession of the three kings.
The Story 
After the cake has been eaten, a star appears (a cardboard star from the dollar store hung off of a stick) and the wise men don their crowns and robes in preparation for their journey to Bethlehem.
Our reenactment of the three kings following the star to find baby Jesus is a favorite tradition that my kids LOVE!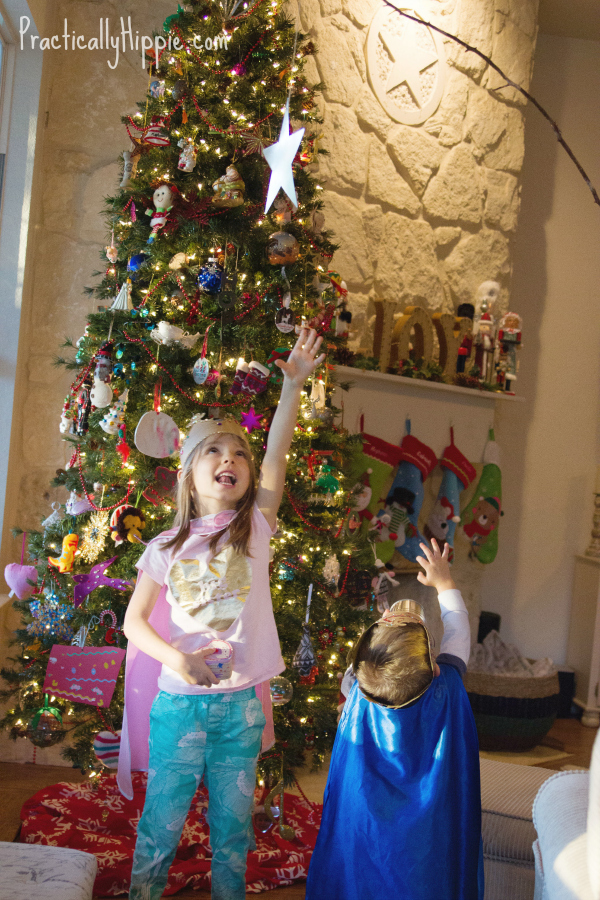 This can be done inside or outside depending on the weather.
The kids follow the star, climbing over obstacles and weaving through trees until they find baby Jesus (wrapped in a swaddling blanket and hidden by mama during dinner). Of course, we have "We Three Kings" playing during our procession.
Along with baby Jesus, the kids also find a small gift. We do a big gift for Christmas and they get many gifts from family, so this gift is just something small and fun to end the three kings' journey.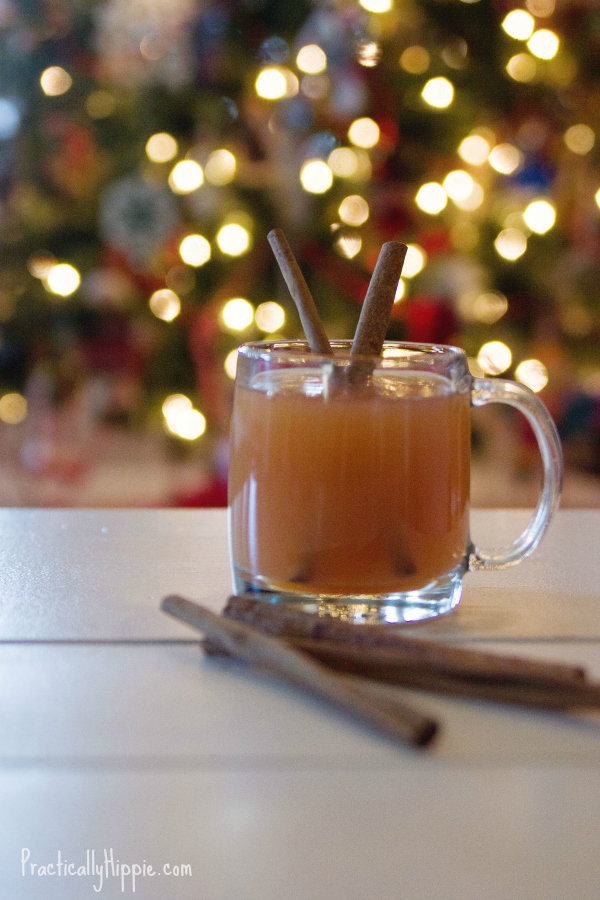 The night ends when we gather around to take down the Christmas tree. We'll warm up with some winter wassail and sing the last of our Christmas carols until next year.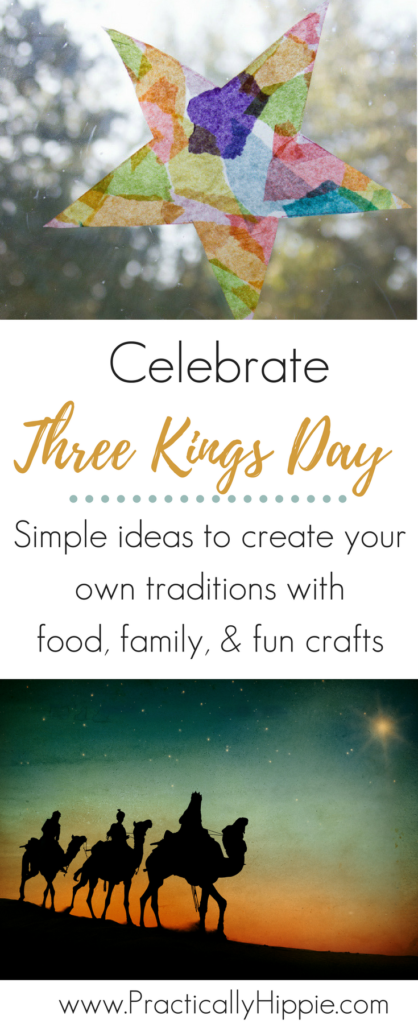 If you haven't celebrated Three Kings' Day before, now is a great time to start! Let me know how you're celebrating in a comment or on our Facebook page.