Cinco de Mayo is around the corner and we're prepping for a fiesta with this sweet Mexican-inspired craft project.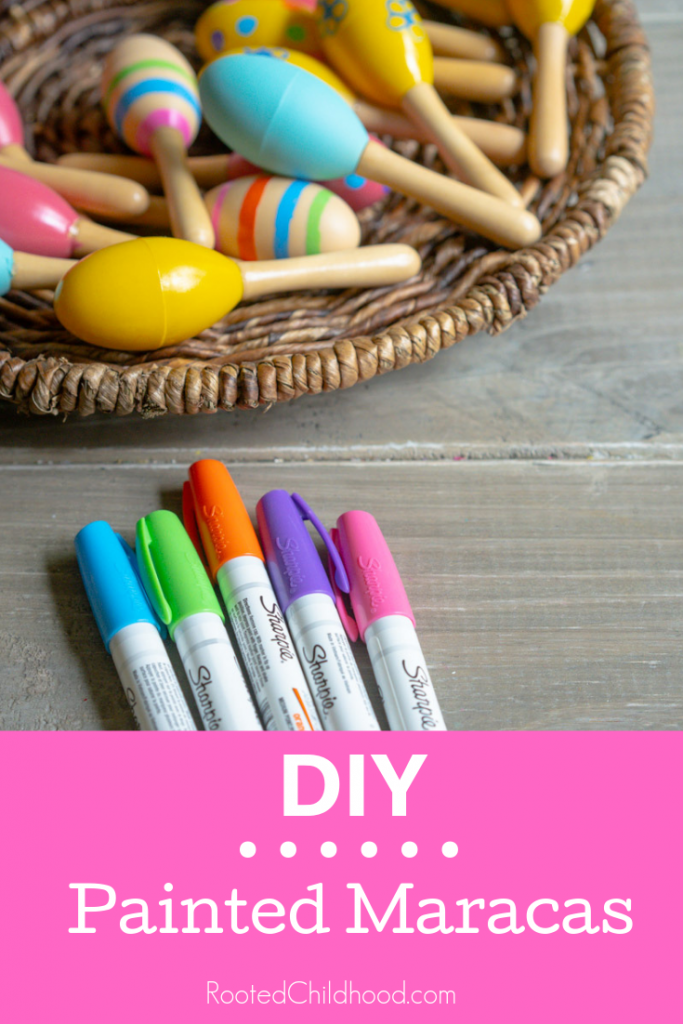 Since we like to use holidays and celebrations as a way to dig deeper into cultures from around the world, I had to look into the history of maracas. I was surprised by what I found!
The History of Maracas
Maracas aren't actually Mexican at all. Their origin is a bit of a dispute, but it seems like most experts agree that maracas originated in Latin America (Puerto Rico, Brazil, or Venezuela) where the indigenous people used the fruit of the higuera tree as a percussion instrument.
In more modern times, maracas have made an appearance in many of the traditional songs and music of Mexico. They are such an important part of Mexican music that they've also become a cultural symbol for the country.
Kids love making music and maracas are one of the easiest instruments to play. Even babies will love shaking a maraca! For a fun Cindo de Mayo craft or Mexican preschool theme, try decorating your own maracas.
Super Simple Spoon Maracas
You can easily make your own DIY maraca with a few simple materials you probably already have around the house.
Fill a plastic Eater egg with dried beans or rice and use wash tape to attach it between two spoons. Voila! You've got a sweet little maraca!
DIY Painted Maracas
For another DIY maraca, you can get a little more artsy with these simple painted maracas. This would be a fantastic addition to a birthday party or any other gathering as a fun DIY station.
Materials:
unfinished wooden maracas
painter's tape
spray paint
recycled boxes
oil-based paint markers
Instructions:
I found these unfinished "wooden" maracas on Amazon. In reality, just the handle is wood. The egg-shaped shaker part is plastic. They're also on the small side which could be a problem for adults, but I thought they were the perfect size for little hands.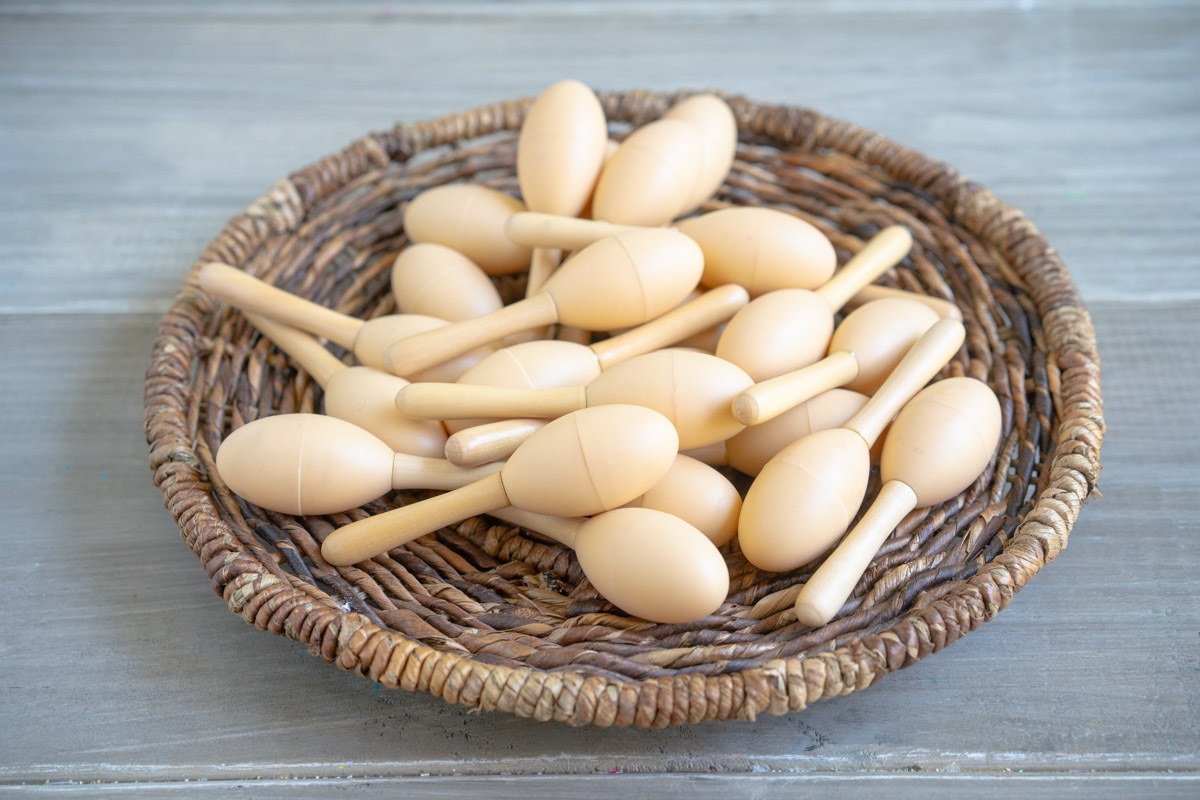 I taped up the handles so that we could spray paint just the plastic section.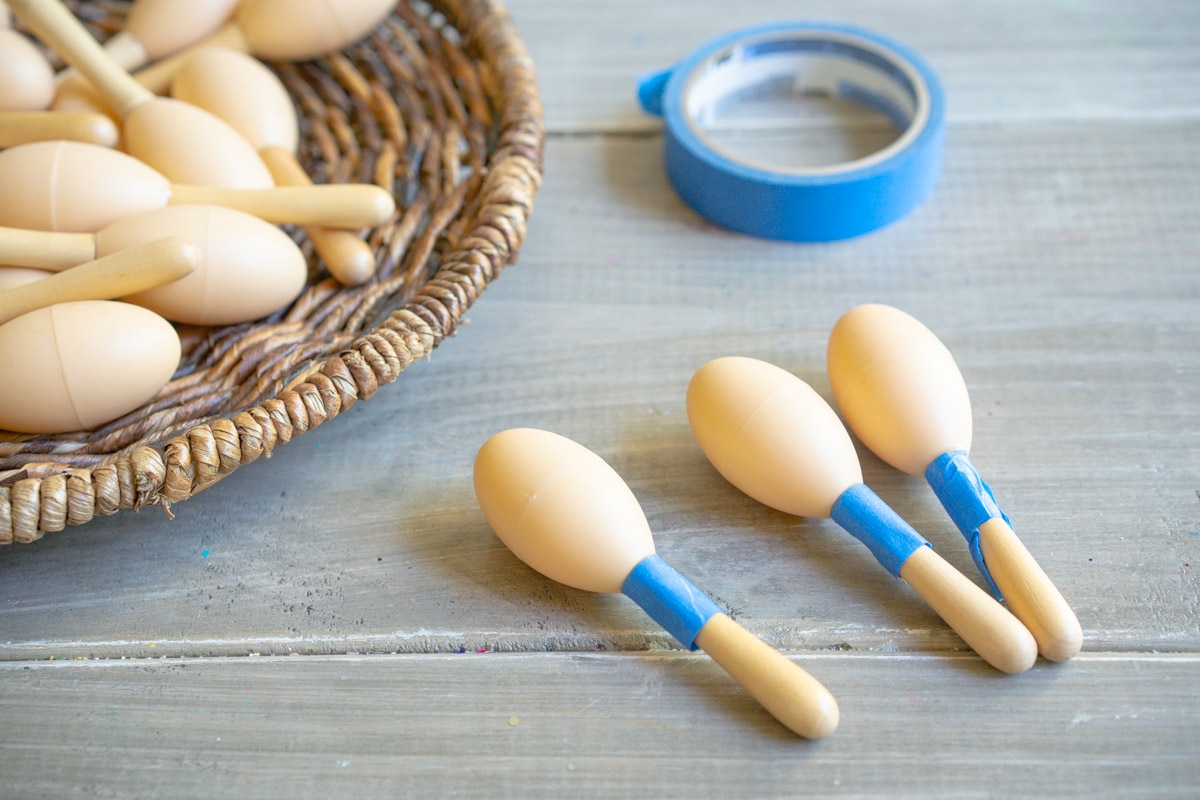 Finally, there's a good use for all those Amazon boxes! Punch some holes in a recycled box and stick the maracas through the holes so that only the plastic section and tape are exposed.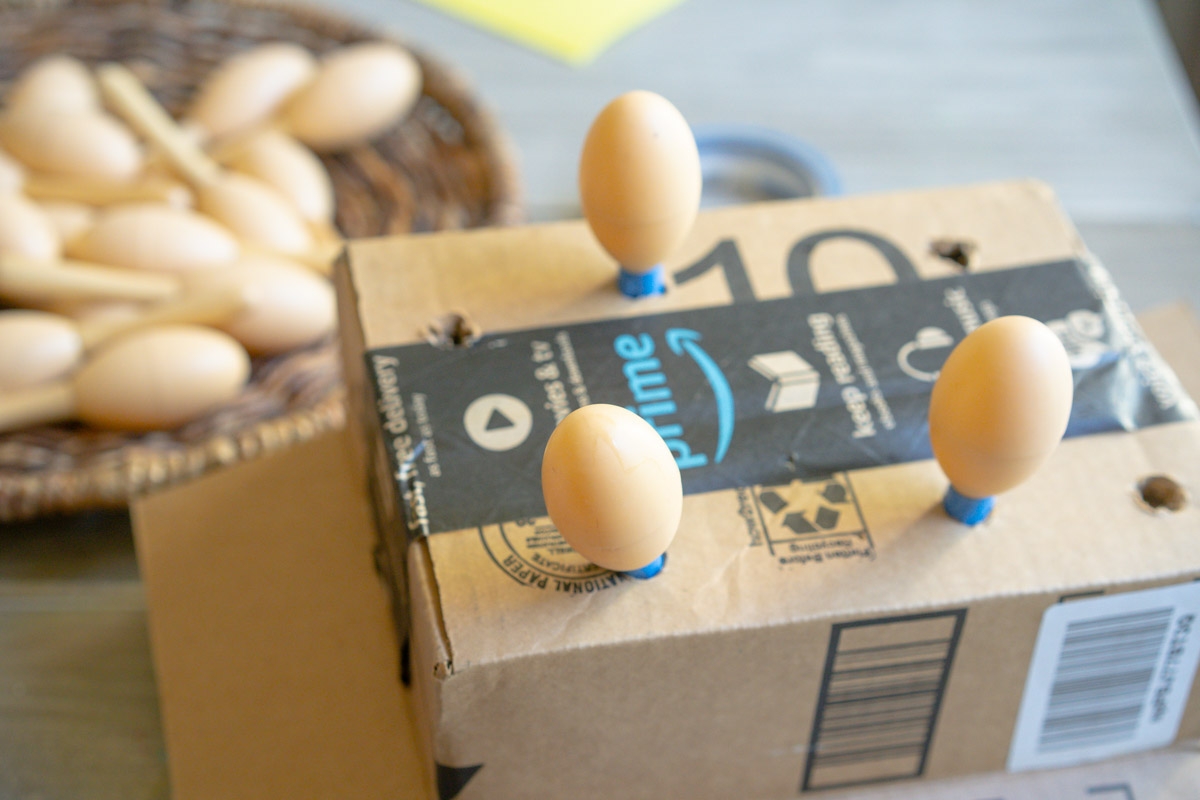 Go outside and spray paint the maracas. Let dry thoroughly.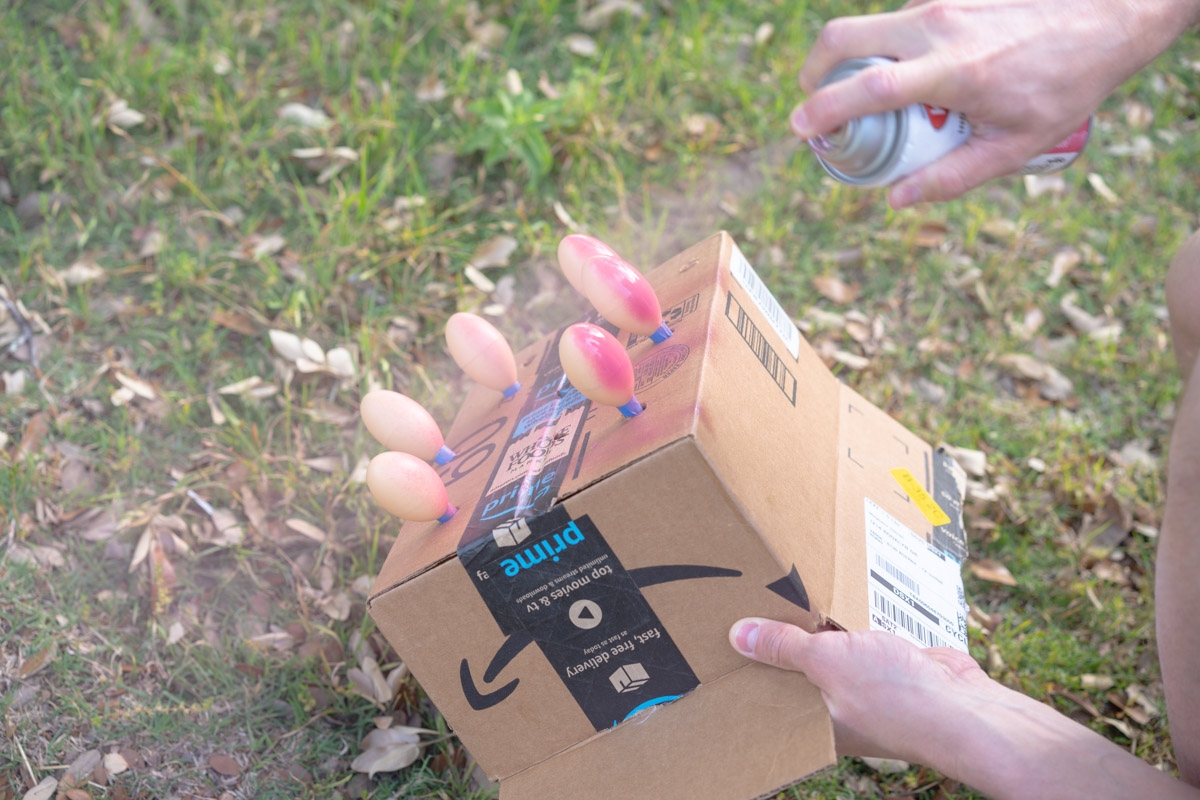 Use oil-based paint markers to draw on your designs. I've found that name brand markers work way better here. We like Sharpie or Painters brand. They don't seem to drip and pool as much as some others.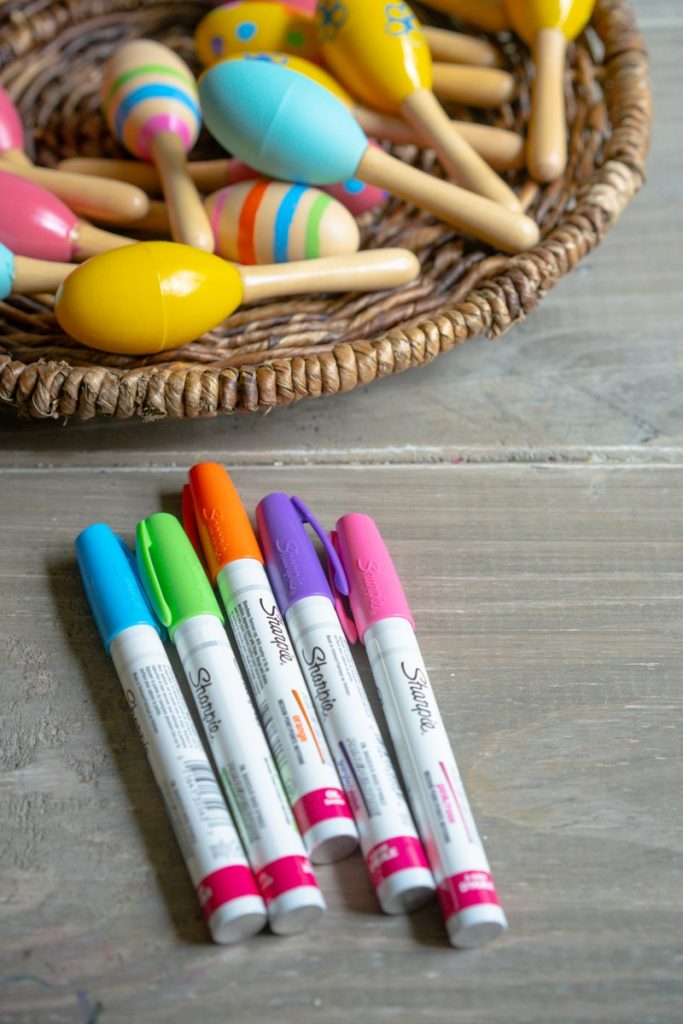 Designing your maracas
Go crazy wth the designs. This is the part that kids will love! My kids love getting to create something that they will actually get to use over and over again.
If you're like me and like to micro-manage the crafting, go ahead and decorate your own. It's OK to have a little fun for yourself!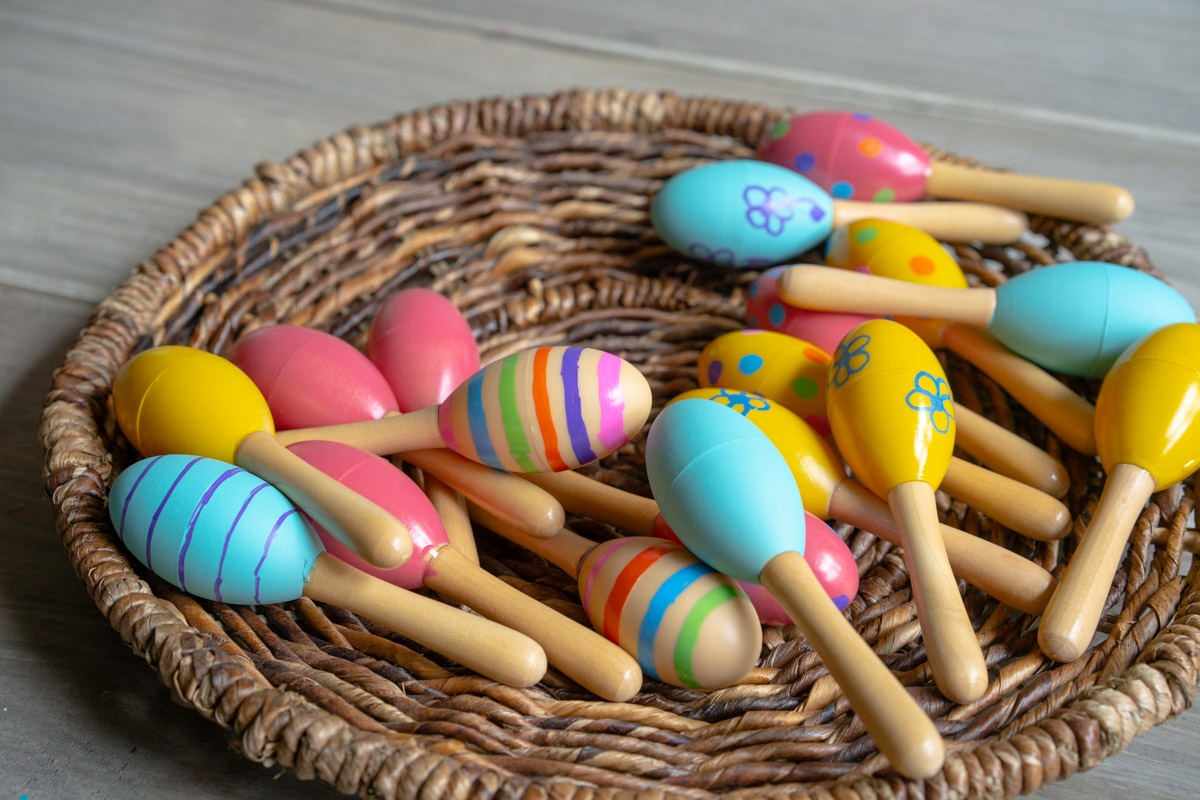 How to use maracas with kids
Looking for some fun Spanish kids songs to dance to? Here are a few of our favorites:
And that's it, now you can sing and shake away at your next Mexican fiesta!