A few years ago when I began reading about different homeschooling philosophies, I came across Charlotte Mason. What drew me to her method was the emphasis on living books as the teacher, and what concerned me about her method was the emphasis on the outdoors. In her writings on home education, she wrote, "Never be within doors when you can rightly be without." I had to let that sink in for a bit.
At the time, I was content reading beautiful books to my children, doing Pinterest-style crafts, creating sensory opportunities and following my child's interest…all from the comfort of my climate-controlled home. Sure, we went outside. We had weekly playdates at the park, and we'd go out in the yard for a bit each evening, but we never really spent a lengthy amount of time outside, on purpose, for no other reason than being outside.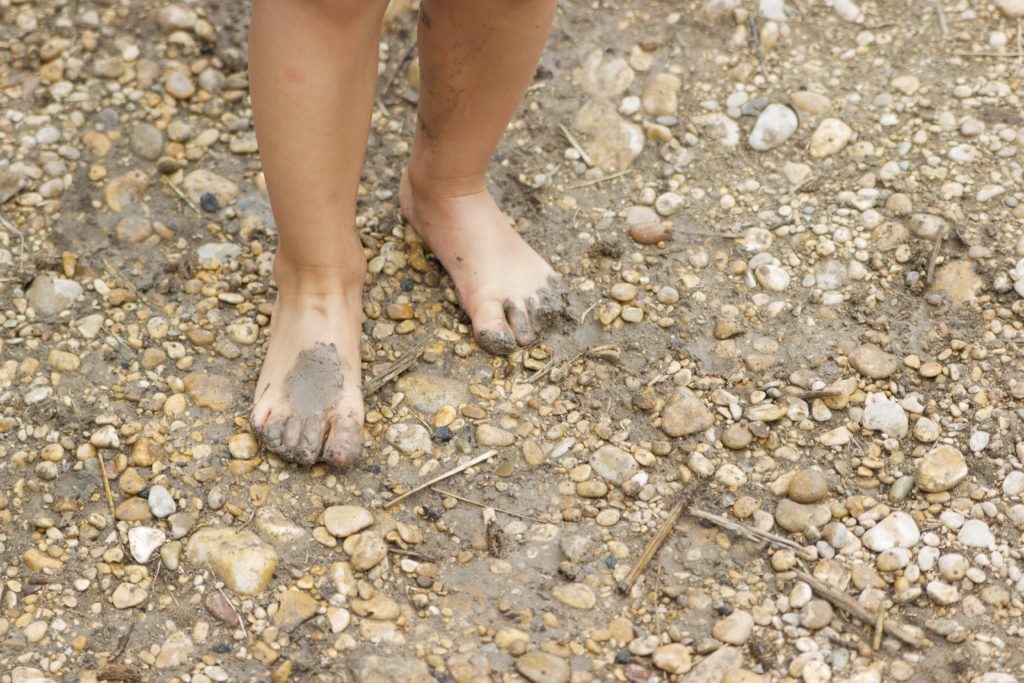 I'm not an outdoorsy girl, and never have been. My childhood was spent with my nose in a book reading chapter after chapter. I'm a naturally cautious person and not a fan of heat, cold, bugs, dirt or anything that takes me out of my comfort zone. Spending any more than a few minutes at a time outside is not in my nature. Well, it didn't used to be.
There are so many reasons that it is important for children, and adults too, to spend time outside. There are many research studies, articles and books on the subject, but a few of my favorites are: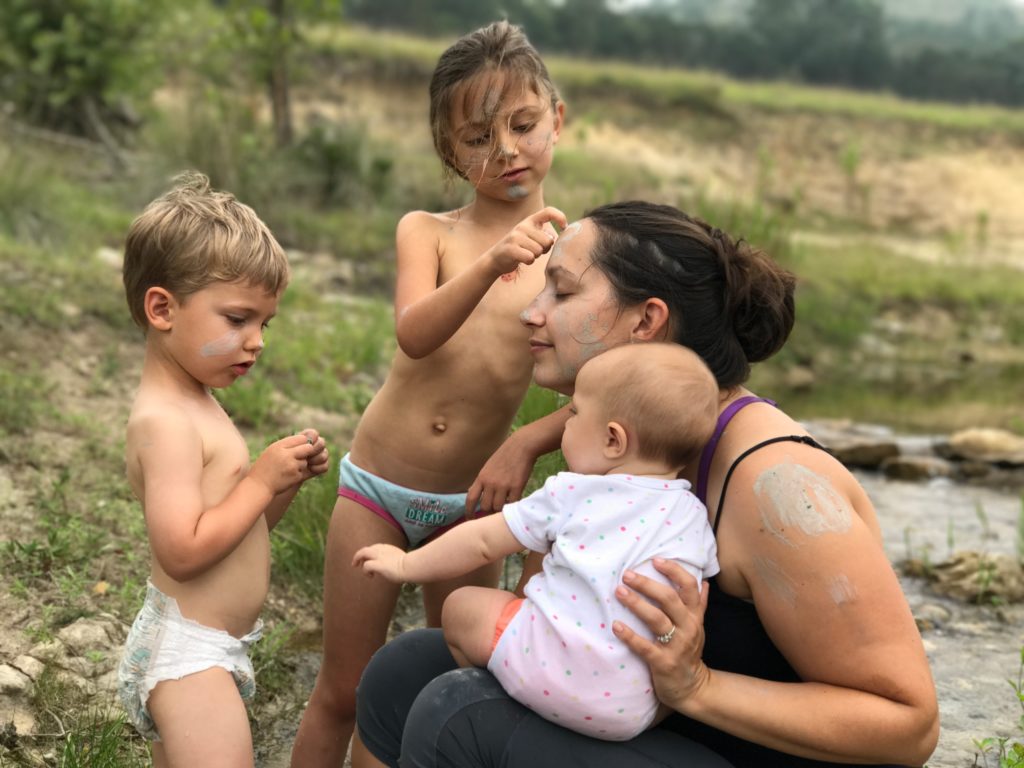 Today, I spent about seven hours outside with my three young children and that is probably about average for us, at least for most of the year. We will likely spend less time outside when the Texas summer is in full force because the heat can be brutal here.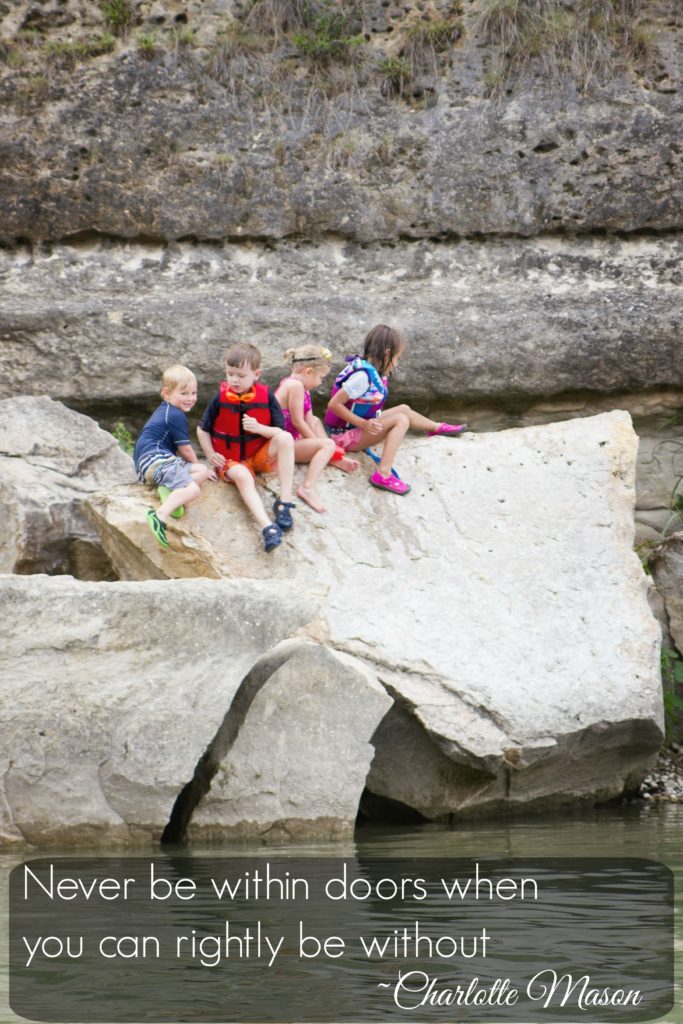 My kids are too young to send outside to play by themselves for long periods of time, and Charlotte Mason recommends against this anyway. In Part 3 of her writings on "Home Education" she writes of children being outside, "Do not send them; if it is anyway possible, take them."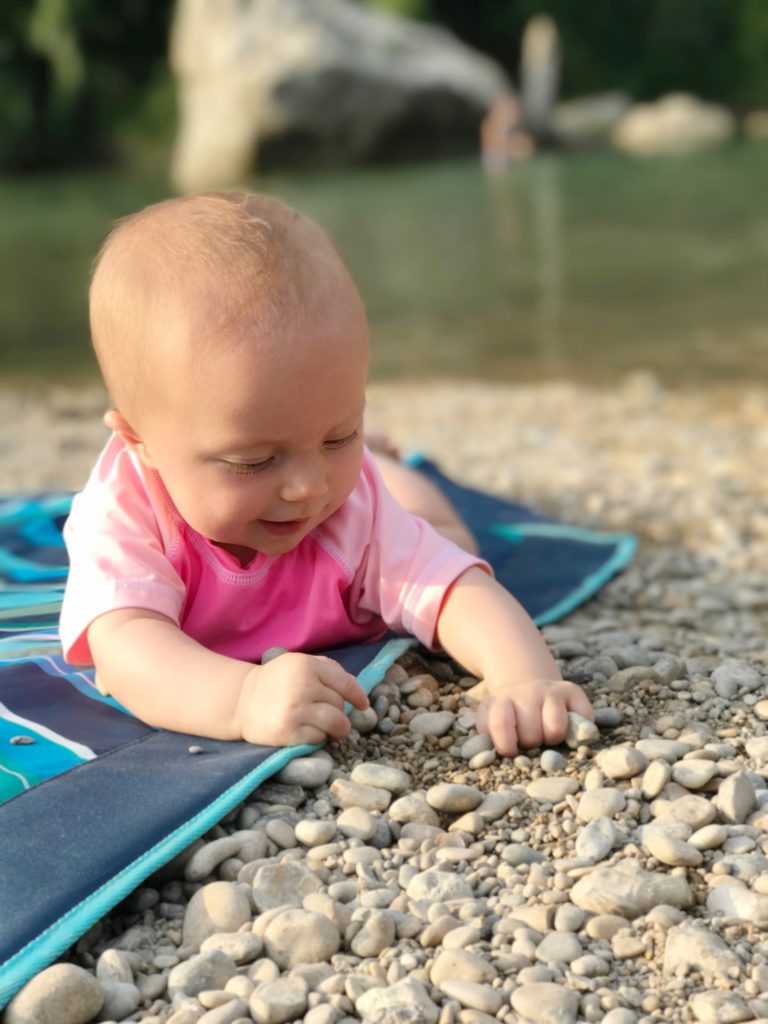 When people ask me about our schedule or how I get anything done around the house, I know exactly what they are thinking, because I still struggle with how to balance it all. I have meals to cook, laundry to do, a baby to nurse, a toddler to get to nap and a million other little things that moms do.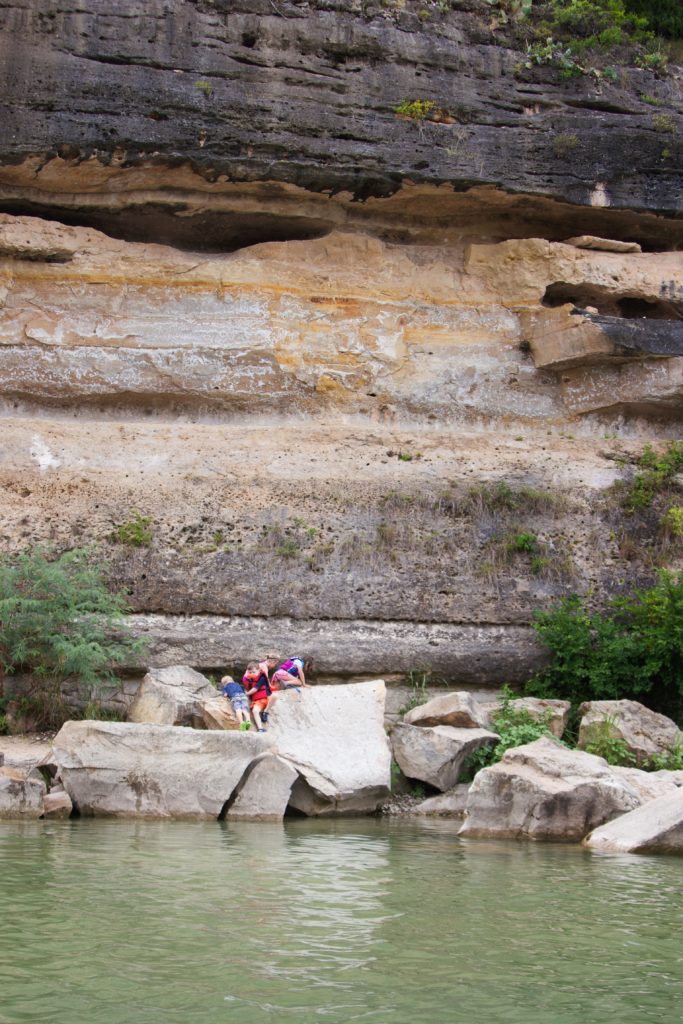 It has taken years to reframe my attitude about spending time outdoors so that I do not view it as another chore and instead view it as an integral part of our rhythm. And it didn't happen all at once.
Our preschool curriculum started this process by allowing me the freedom and inspiring me to focus on play and let learning happen in a more natural way. We started with long walks and picnics and reading stories on a blanket. We often eat meals outside, do art outside and take our schoolwork out under the warm sun. It's not uncommon for us to do a bit of yoga outside or bring a board game out on the patio for slow afternoons.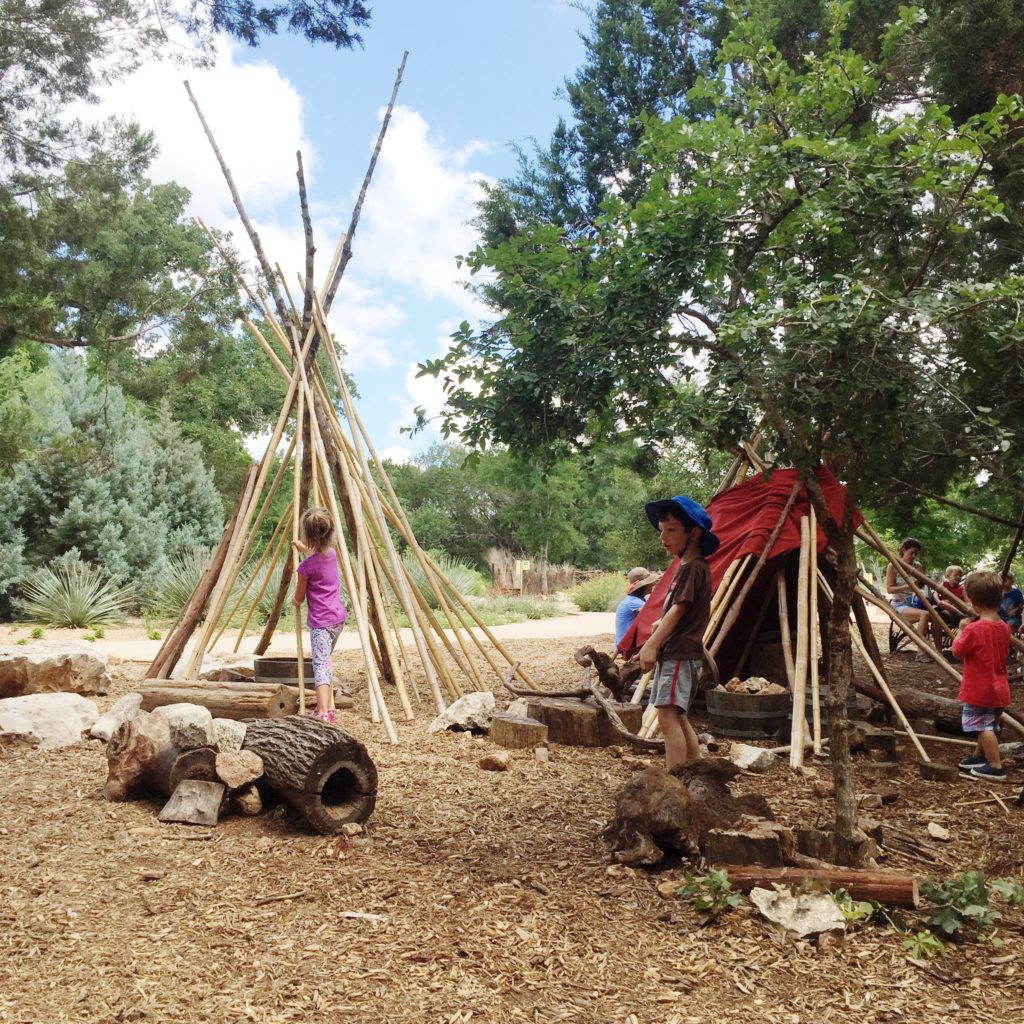 While doing all of these ordinarily indoor activities outside is a great start to reaping the benefits of an outdoor childhood, it's only the start. It has only been in the last six months that I have discovered the key to being able to spend long hours outdoors with my children.
Unstructured, free play is crucial to child development and when done outdoors, it offers a whole host of benefits.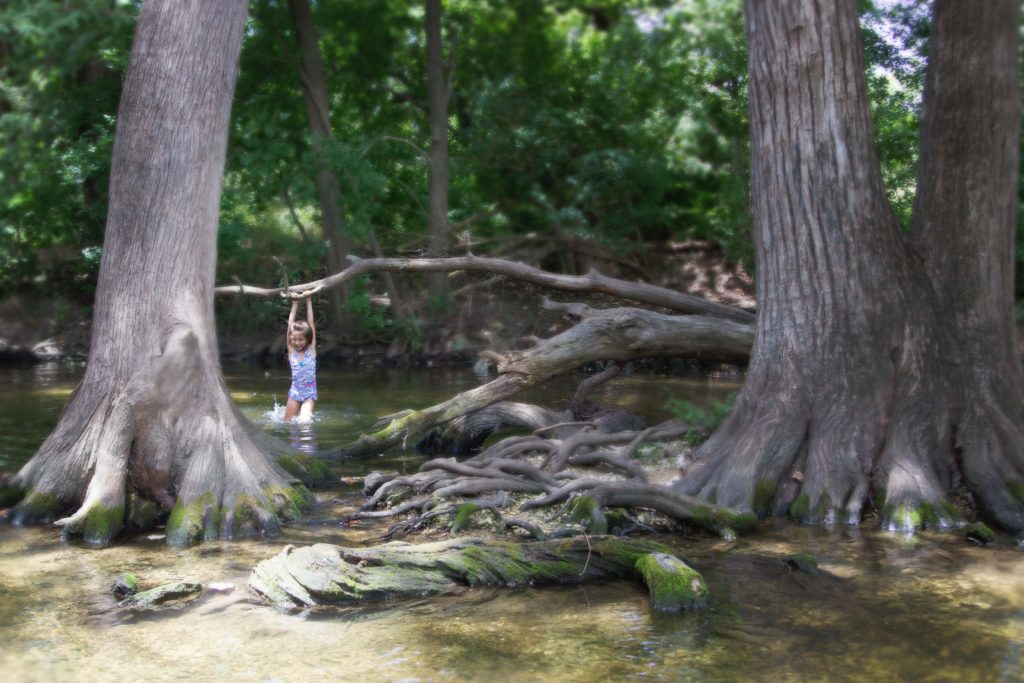 My Secret Recipe 
My kids are much like me in that they are not naturally inclined to play outside, and especially not for hours and hours. But over time and with practice, we've developed a recipe for success that results in happy hearts, challenged bodies, tired eyes and a deep sense of connection with nature.
My kids have coined our nature outings where we spend the day playing as "adventures" as that's what they have become.
When we go out for an outdoor adventure, these are some of the keys to a fruitful day of outdoor play.
Time
There was a time in my life that if someone would have asked me, "How are you?" I would have answered with, "busy." Busy is not how I want to live my life anymore. When we go out to play, I aim to plan plenty of time to fully enjoy our day. I usually don't schedule more than one activity or outing in a day so that we can take our time see what each day brings.
Both of my older kids (almost 6 and newly 3) are always more reserved when we arrive somewhere new. We usually spend time together by taking a walk, reading, identifying birds/trees/butterflies/flowers/bugs with our trail guides or drawing in our nature journals.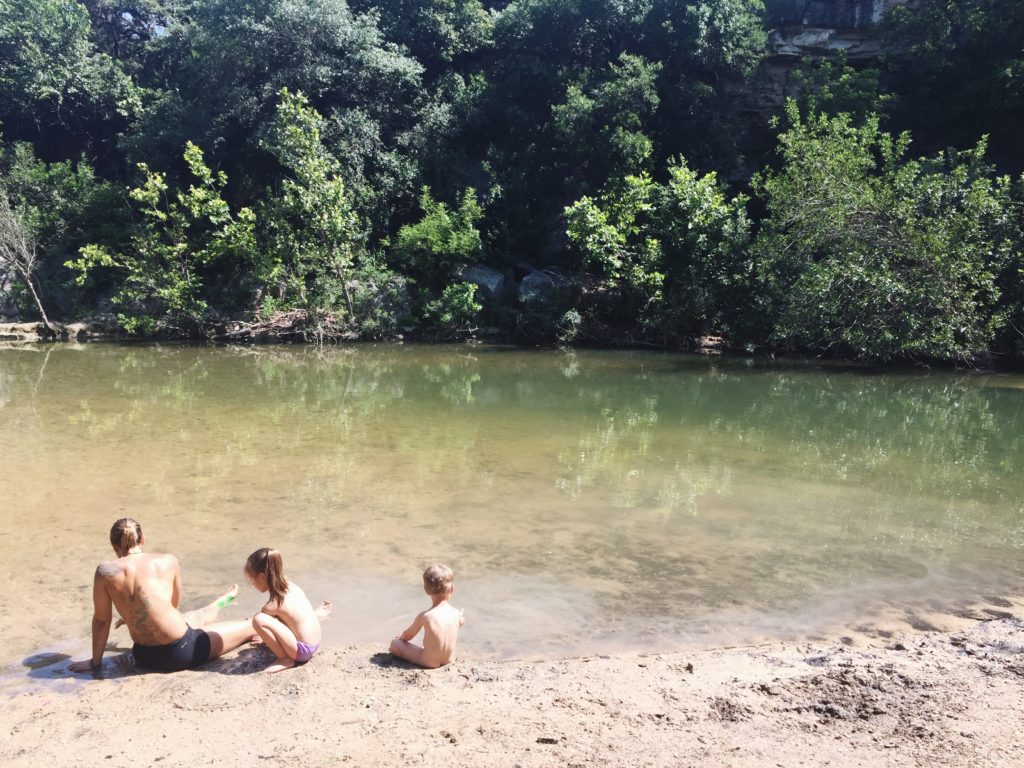 We usually move on to a snack and eventually they will begin to play on their own. This process can take 30 minutes to two hours depending on how well we know the area and who else is spending time with us. Once the warm-up period is over, they can begin to immerse themselves in imaginative play.
My kids can play together for several hours by themselves and even longer with a few friends. I bring enough diapers and food to last us for the day and we see how the day unfolds. Sometimes we need to leave for nap time, sometimes we don't. I try to avoid a rigid schedule and allow my kids to guide the timing instead of rushing and forcing a schedule.
Place
Our favorite nature spots have a few things in common. They are generally away from the city and street noise, have interesting walking trails, shade to protect from the hot sun and some kind of water. They usually don't include a playground or anything geared toward kids.
We love finding new places to play, and I aim for us to explore a new location about once a month, but there is also something rewarding and satisfying about returning to the same spot over and over again. We live about 10 minutes from a state park with a river and about 15 minutes from a nature preserve with a creek and both of these have become staples in our outdoor play. My children have had the chance to observe and experience these locations week after week and through all of the seasons and they feel deeply connected to these natural treasures.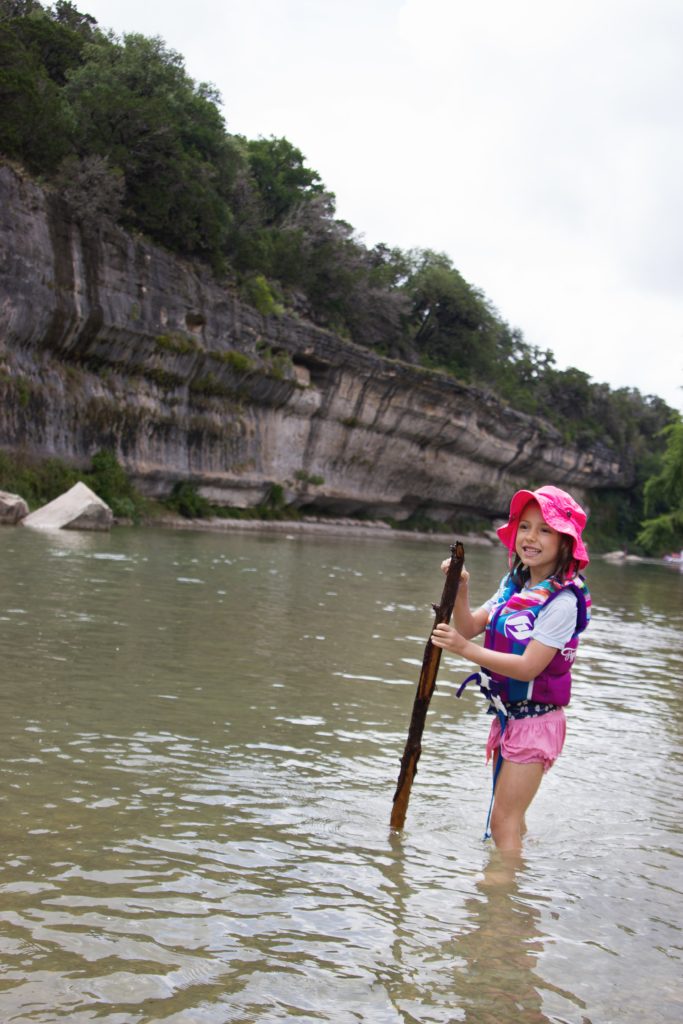 Space
When we spend time outside, I do my best not to hover. I usually pick a spot to park our stuff and hang out there unless I am invited into the play. There's something magical when kids are allowed the space to play on their own without interference from adults. They get to make the rules, negotiate differences, celebrate triumphs and experience the joy of childhood without worrying about what I think.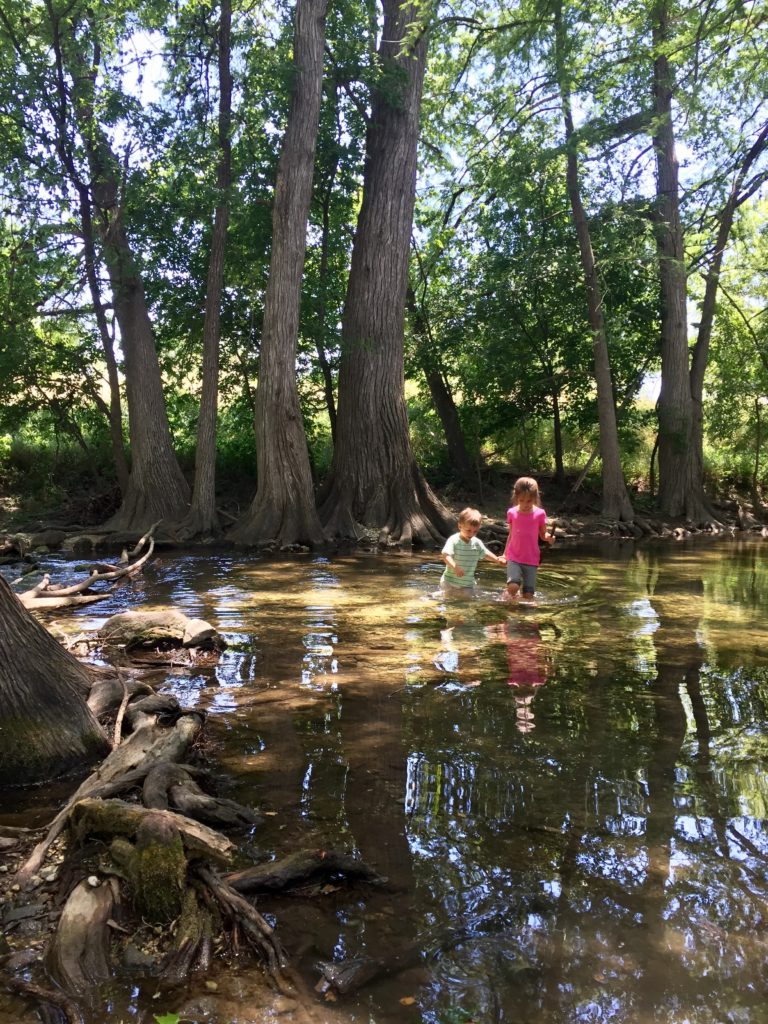 Friends
Much of our outdoor play happens on our own, in our own backyard. But whenever possible, we try to play with friends when we go out for adventures. My two older kids are great playmates, but adding in another child or a few of them changes the whole dynamic of their play. I love to see how different kids with different personalities inject their imagination into the play and how groups of kids are able to work through tough situations with cooperation and compassion.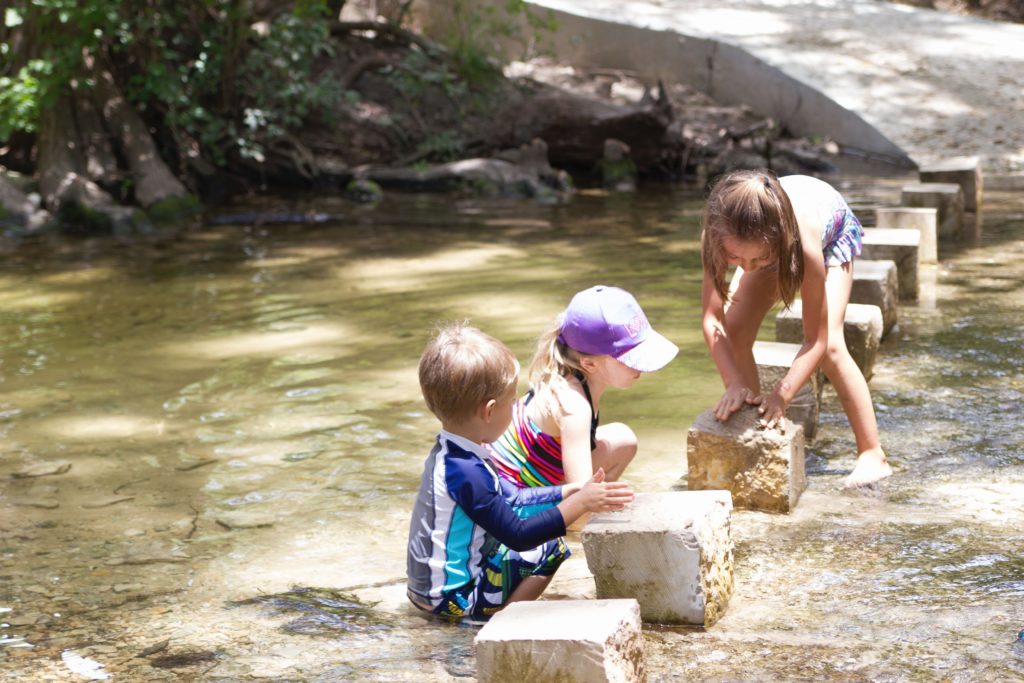 Freedom
When we go on adventures, we have very few rules. Some rules will depend on the location but they usually include a physical boundary and requiring a life-jacket in deep or fast-moving water. For the most part, my kids have the freedom to do what they want.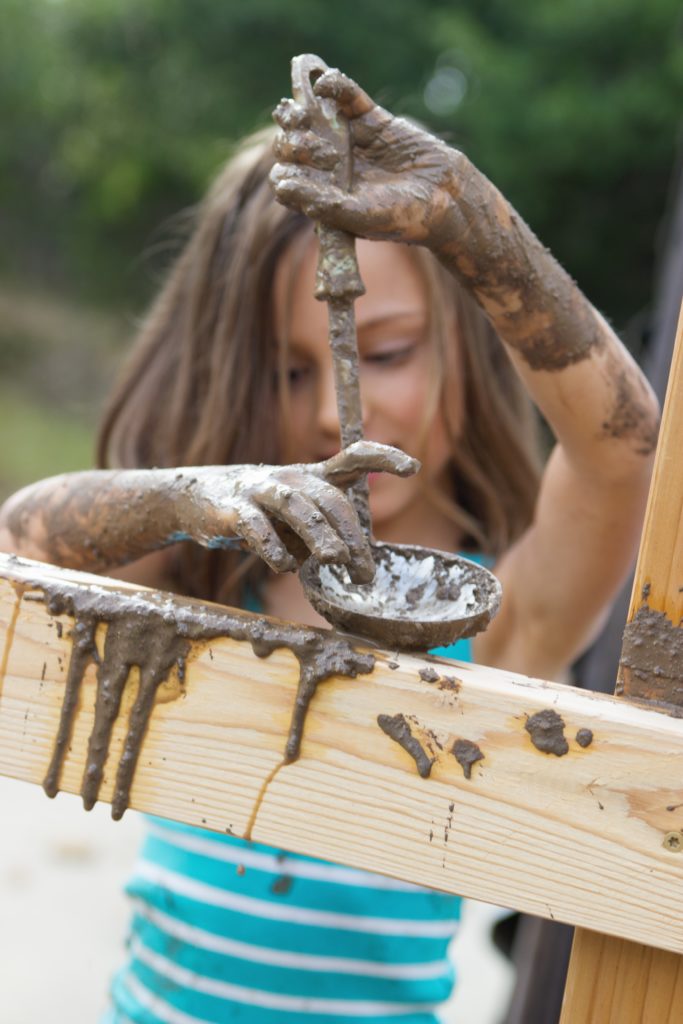 Usually that means they are going to get dirty- very dirty! They throw rocks, pick up bugs, catch fish, climb trees, roll down hills, hang upside down from tree limbs and whatever else their hearts desire. This freedom to explore helps build confidence and develops their sense of what is safe and what is not.

If you want to spend more time outdoors with your kids, but aren't sure how to make it happen, I've got  some great news for you! My new e-book, Rooted in Nature, is full of practical tips for getting outside with your babies, toddlers, and preschoolers. It will release in November 2018, and you can get a great deal if you pre-order now!