Oh sweet Valentine's Day! These easy Valentine gnomes and free printable Valentine's cards will make a sweet addition to your next Valentine exchange!
Easy Valentine Gnomes
Homeschooling means that we often miss out on some celebrations that are better with a group, but this year we're hosting our own Valentine's party and that means we get to make Valentine's to exchange with friends!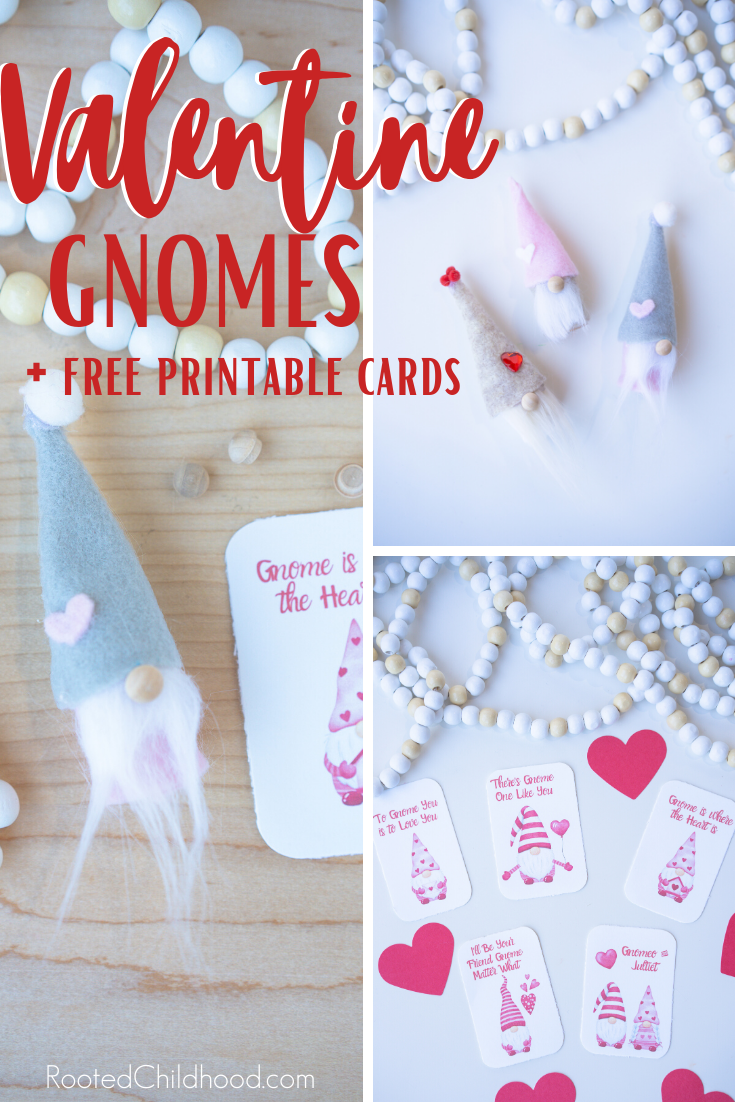 My oldest daughter has loved gnomes since she was little, and I couldn't resist making these cute Valentine's gnomes.
I saw a lot of these sleepy gnomes making their way into Christmas decor this year, but they totally work for Valentine's too. Actually, these would be fun to customize for any occasion!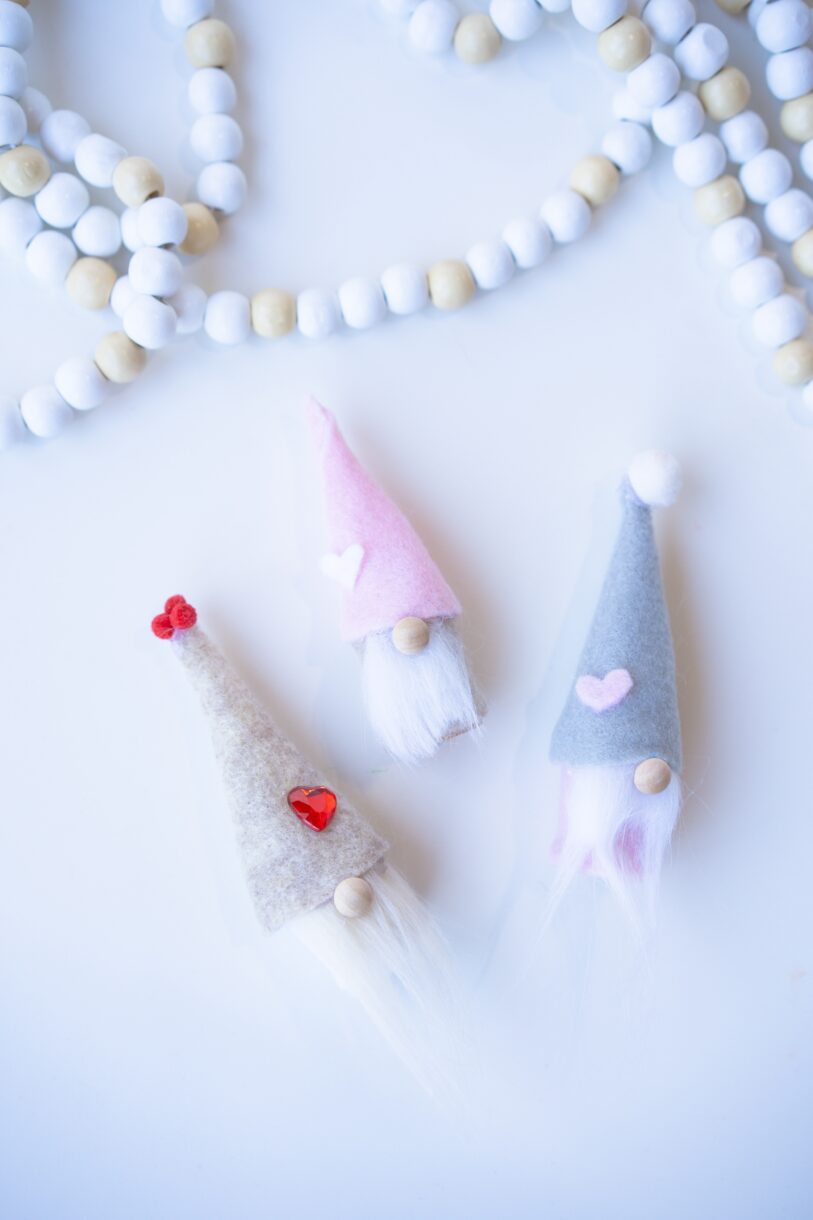 We have made peg dolls before but the shape wasn't quite right for these gnomes. We decided to use a wooden spool for the base. I found a few sizes at the craft store and any of them would work, you would just adjust the size of your felt hat according to the size of the spool.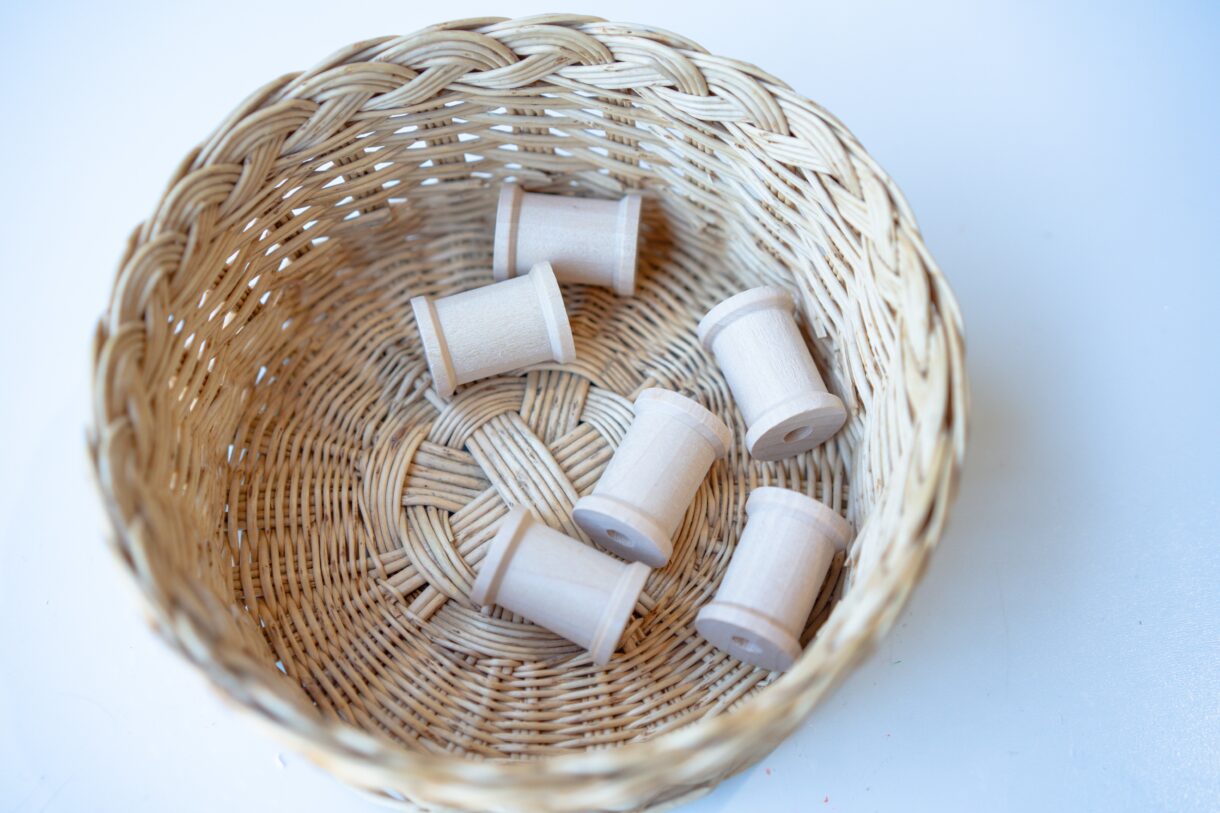 For the beard, we used craft fur, but you could use wool roving instead if you have that on hand already.
Materials:
Wooden spool
felt sheets
scissors
mini craft pom poms, rhinestone hearts, or other embellishments
hot glue gun & hot glue

Assemble Your Valentine Gnomes
Begin by cutting a rectangle to cover your wooden spool. The rectangle will be the same height at the spool and the length of the circumference of the spool.
Hot glue the piece of felt into place to cover the outside edge of the spool.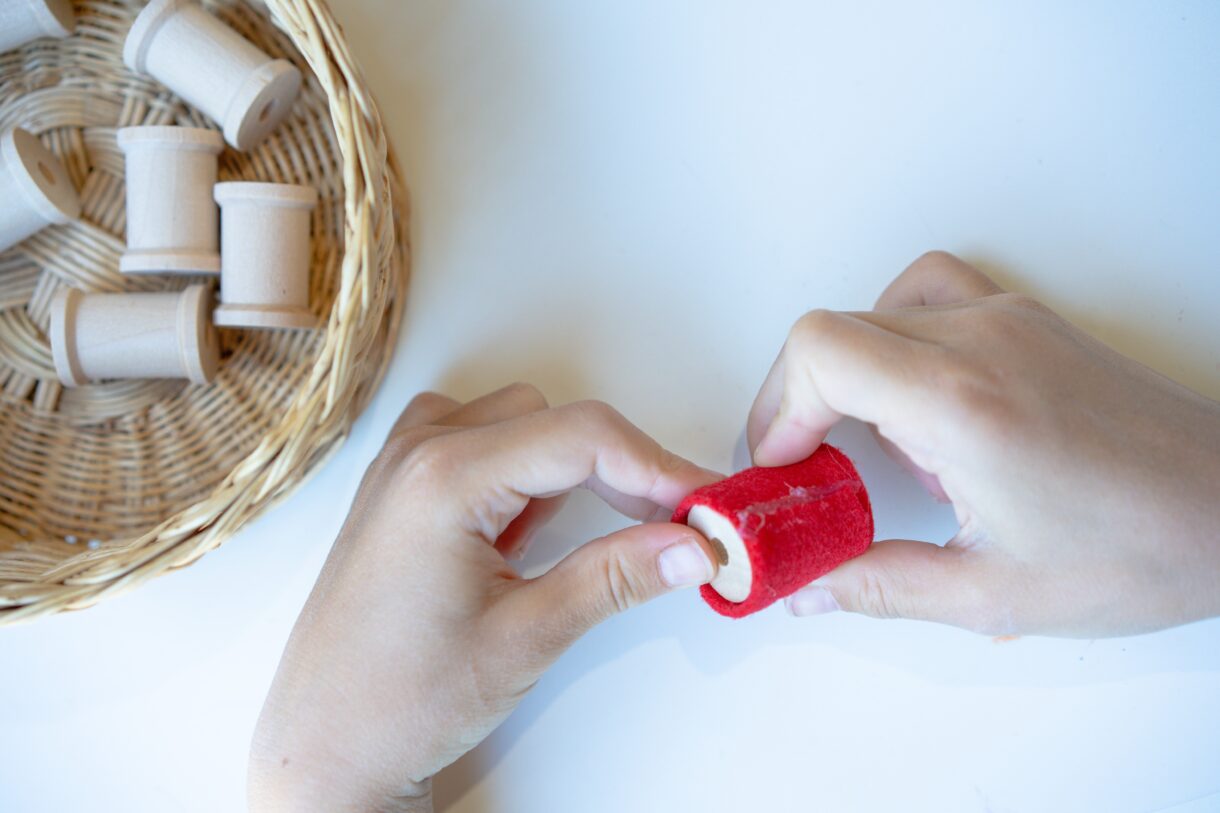 Cut a small piece of craft fur or wool roving to the desired length of your beard. Use hot glue to attach the beard to the top edge of the spool.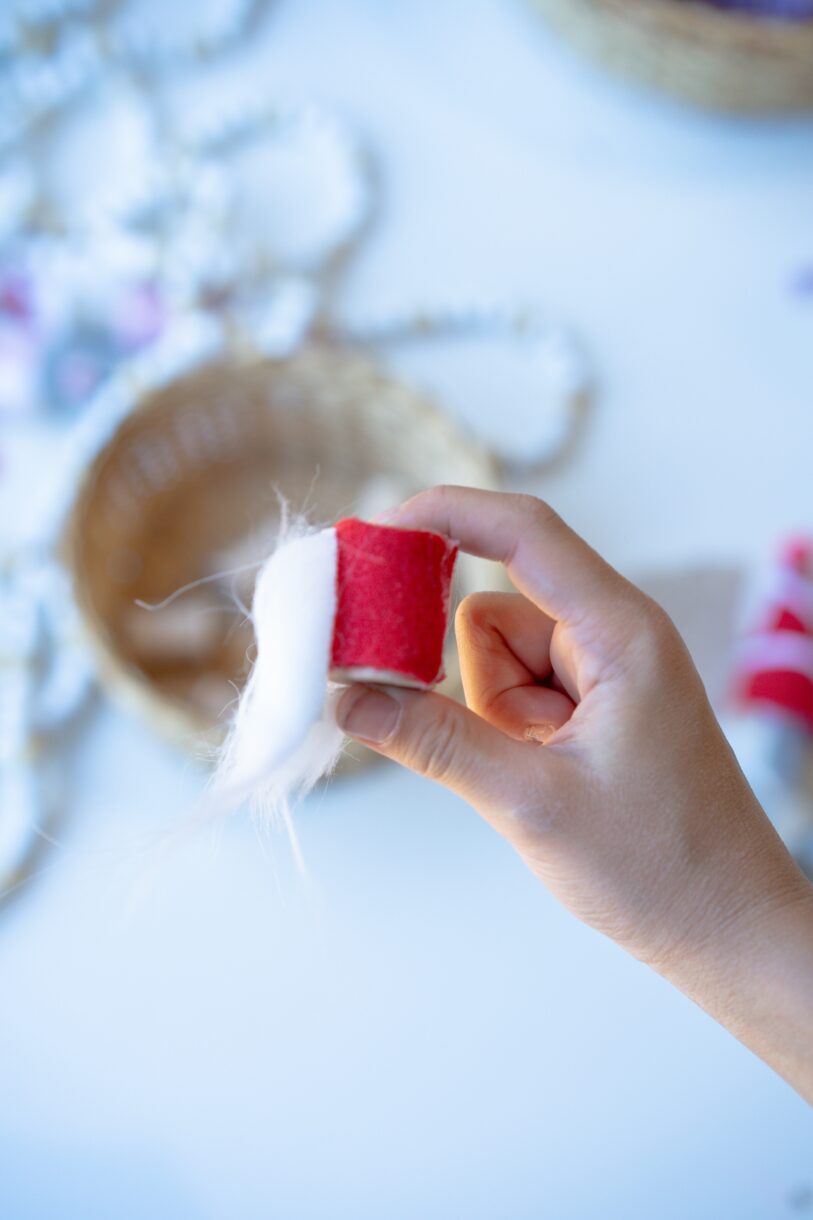 Cut out a rounded triangle for your gnome hat. The size of the triangle will depend on the size of your spool. For my 1 1/16 inch tall spools, the straight edges of my felt hat were 2 inches. This doesn't have to be exact because you can adjust and trim it before gluing.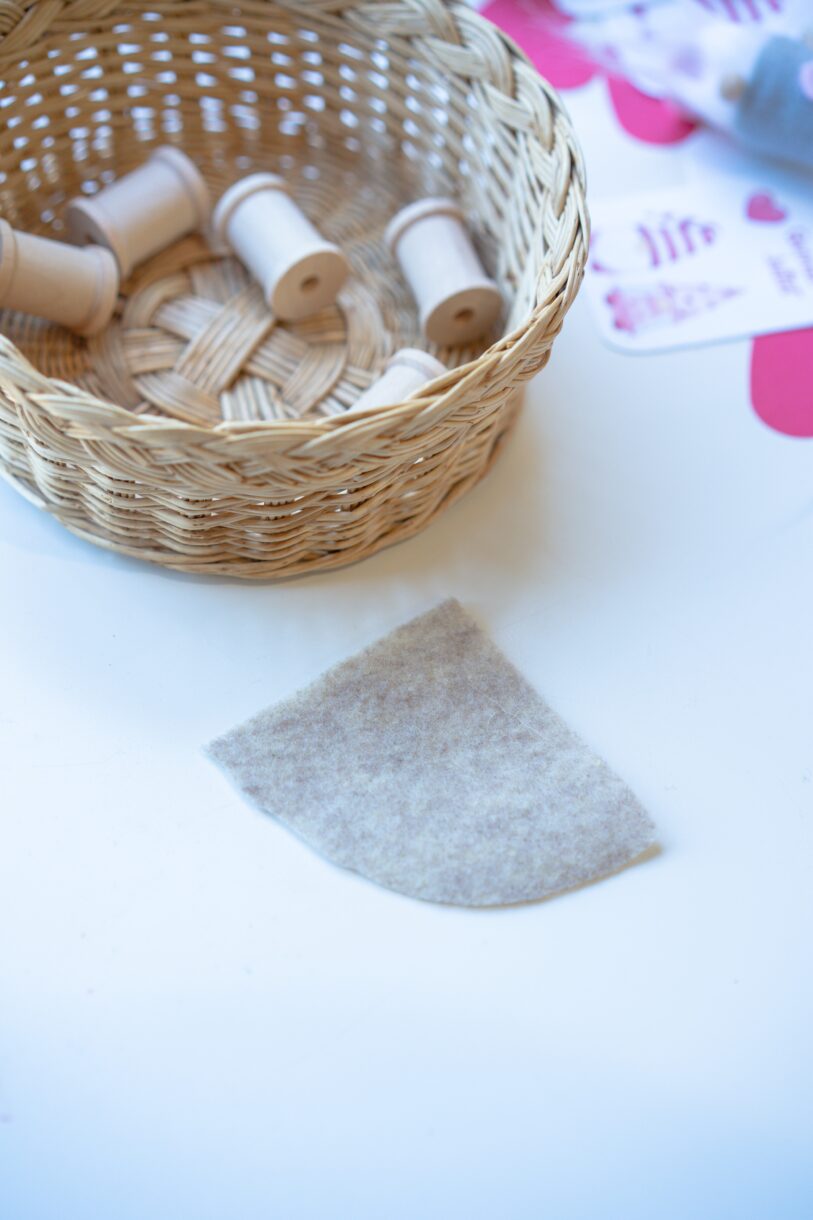 Roll the rounded triangle into a gnome hat shape and check to make sure it looks good with your spool. Trim if needed.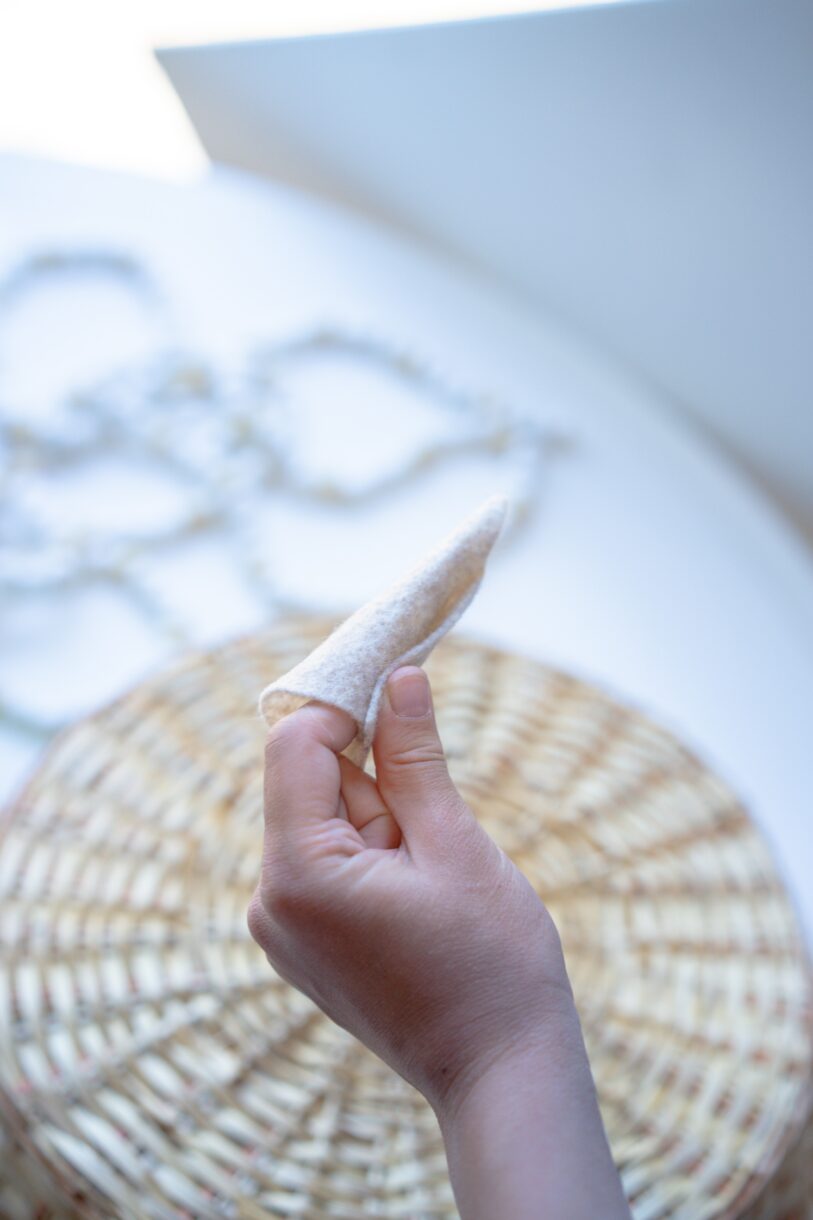 When you are happy with the size of your hat, glue the inside edge of one of the straight sides. Carefully roll the rounded triangle back into the gnome hat shape and press the glue on the seam to secure.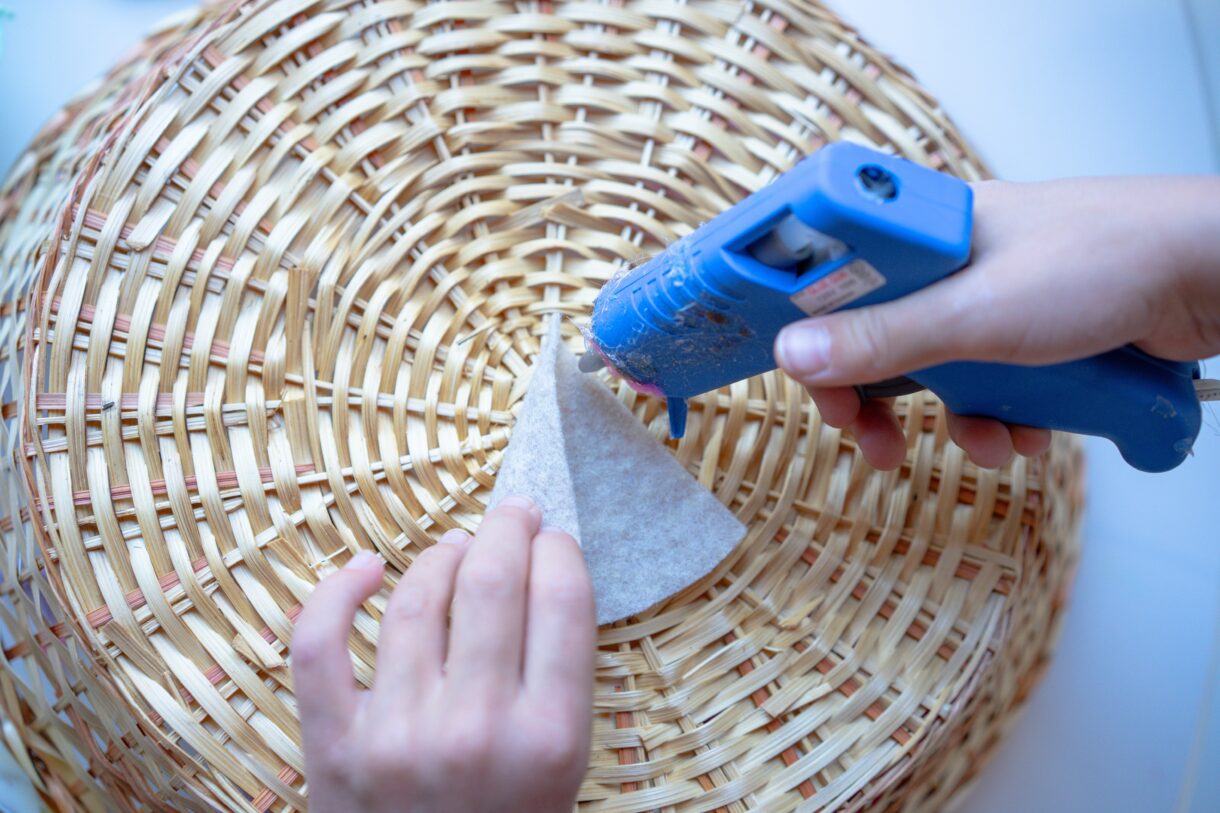 Add hot glue to the inside edge of the bottom of the hat and press onto the top of the wooden spool to secure the hat onto the top. Next, add the wooden furniture button to the gnome's beard to make a little nose.
And there's your cute little Valentine gnome!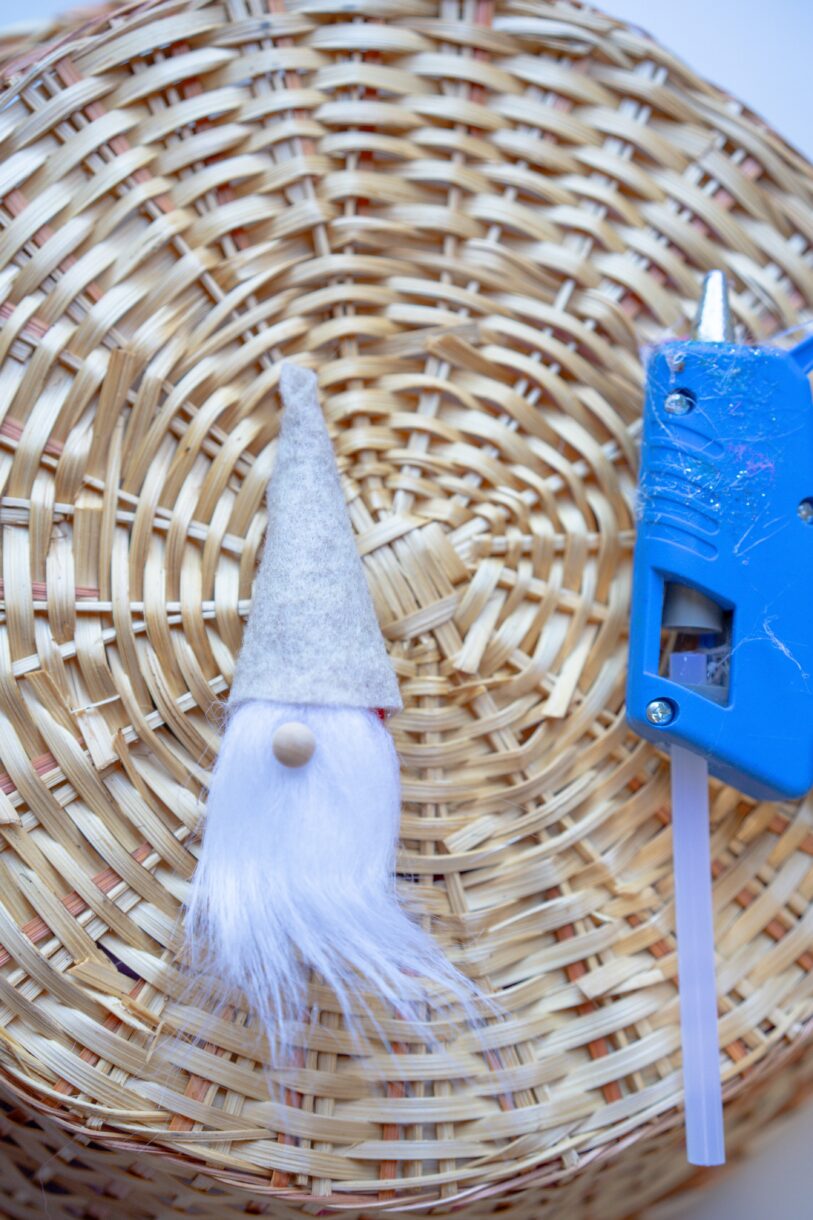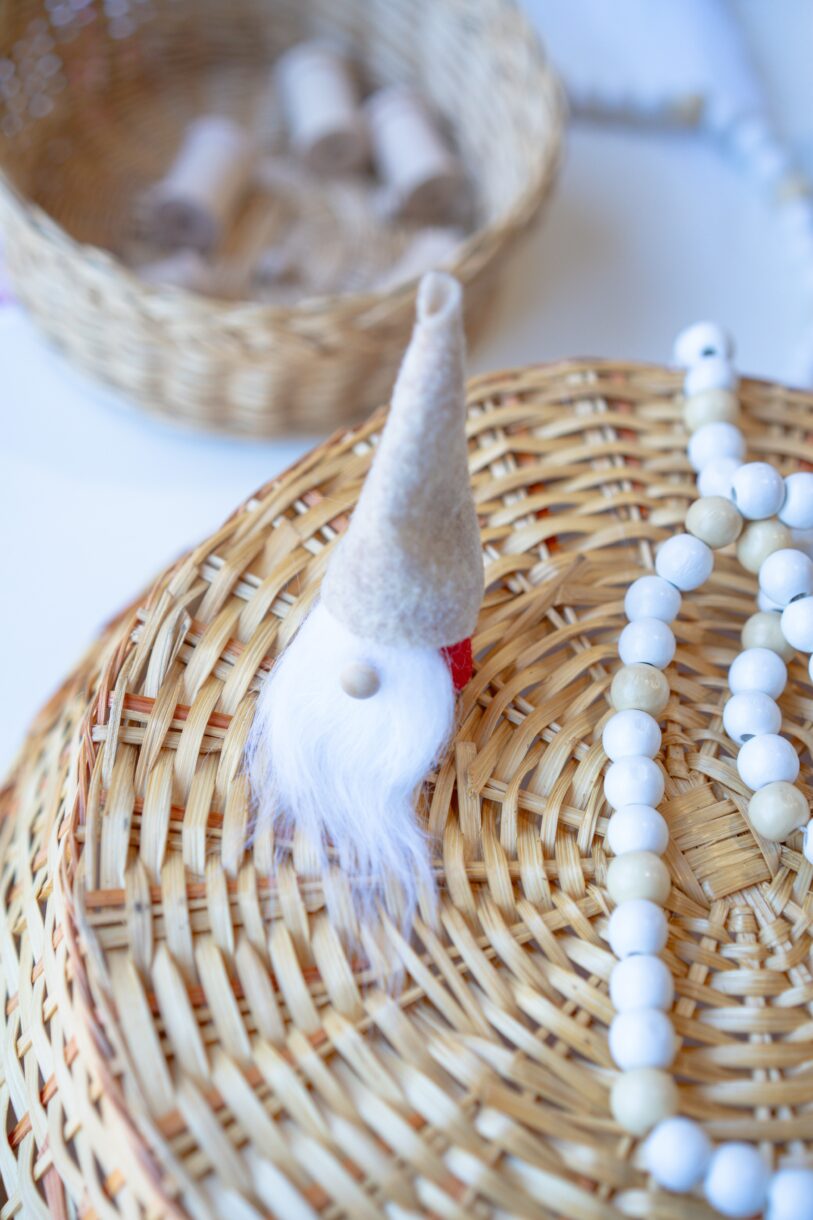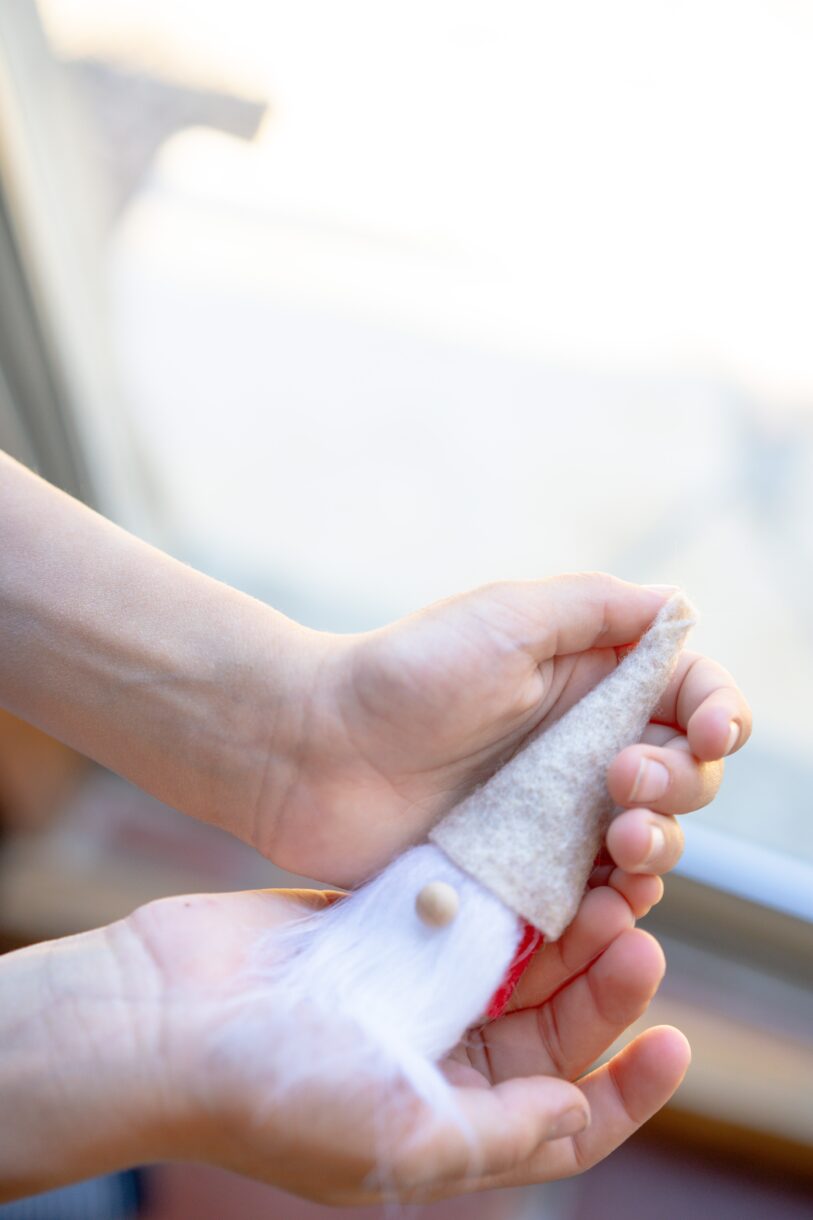 Repeat until you have as many sweet little gnomes as your heart can love! Cut out mini felt hearts or add mini pom poms or rhinestone hearts to embellish your gnomes.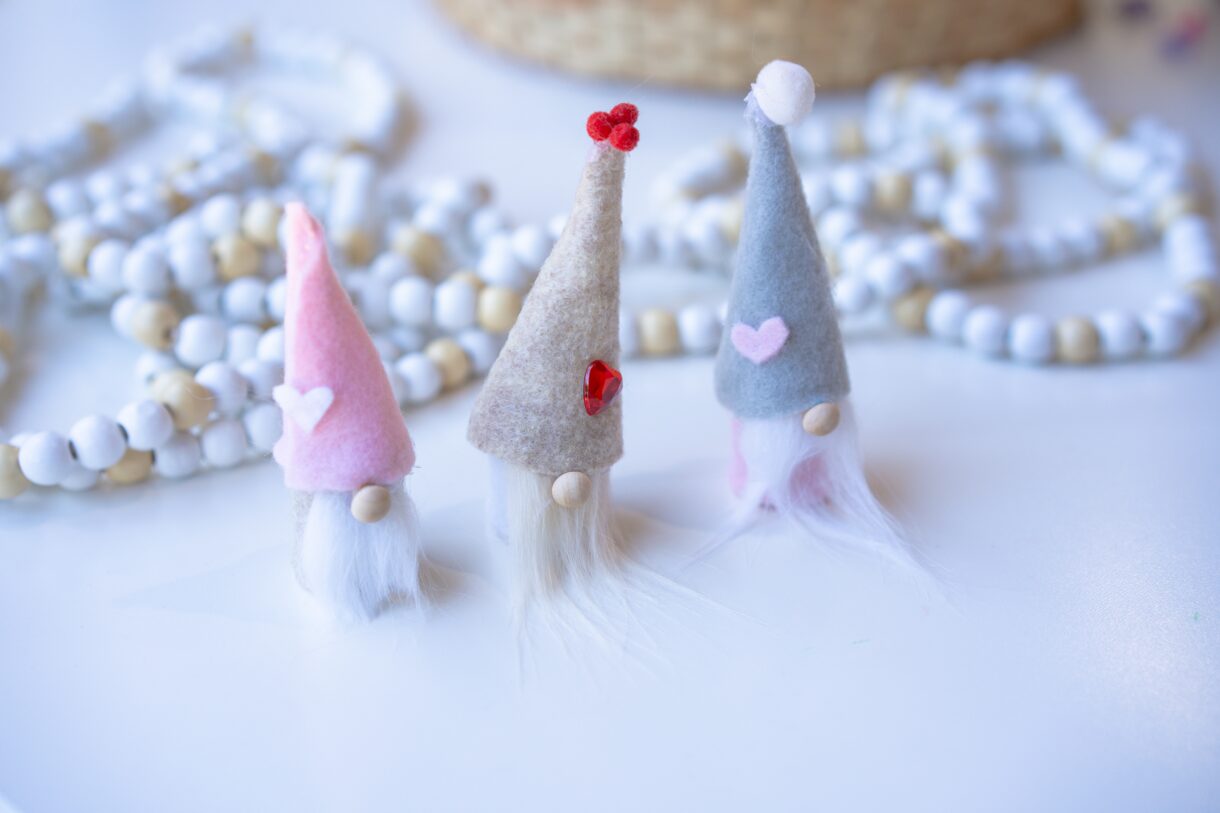 These little Valentine gnomes were so cute they needed their own matching Valentine cards so I whipped up these for my daughter to hand out with the gnomes.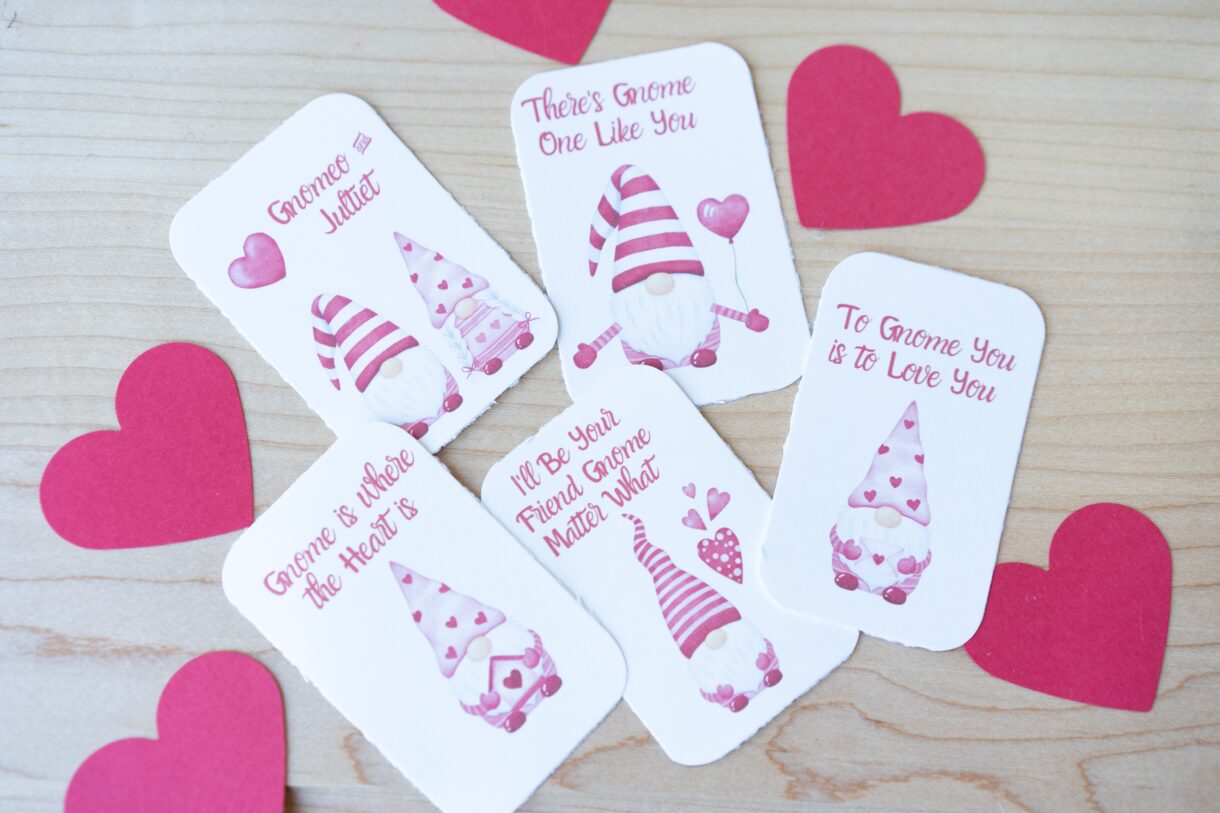 Aren't they adorable?! If you'd like to print your own cards, you're in luck because I've got a free printable version for you. You can print a sheet of just one of the cards or all five of them. Scroll to the bottom of the post and hit the download button to get yours!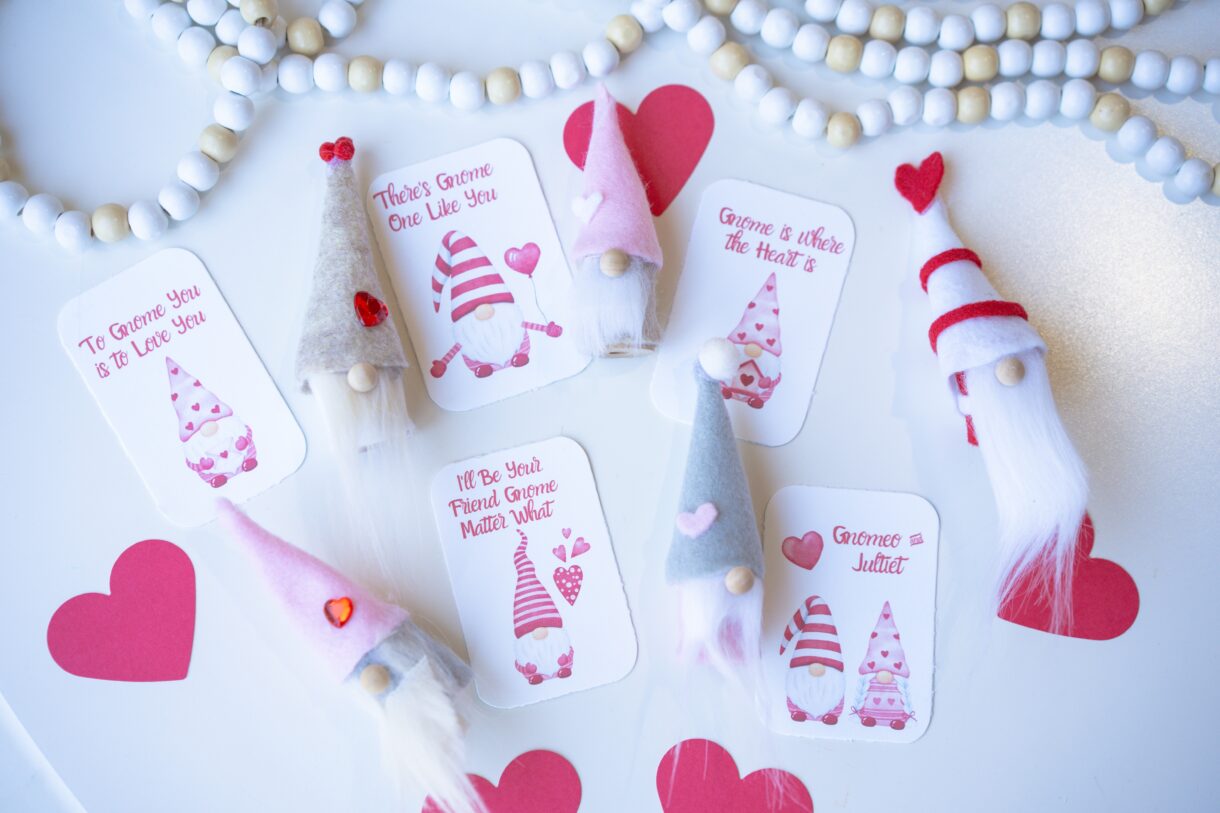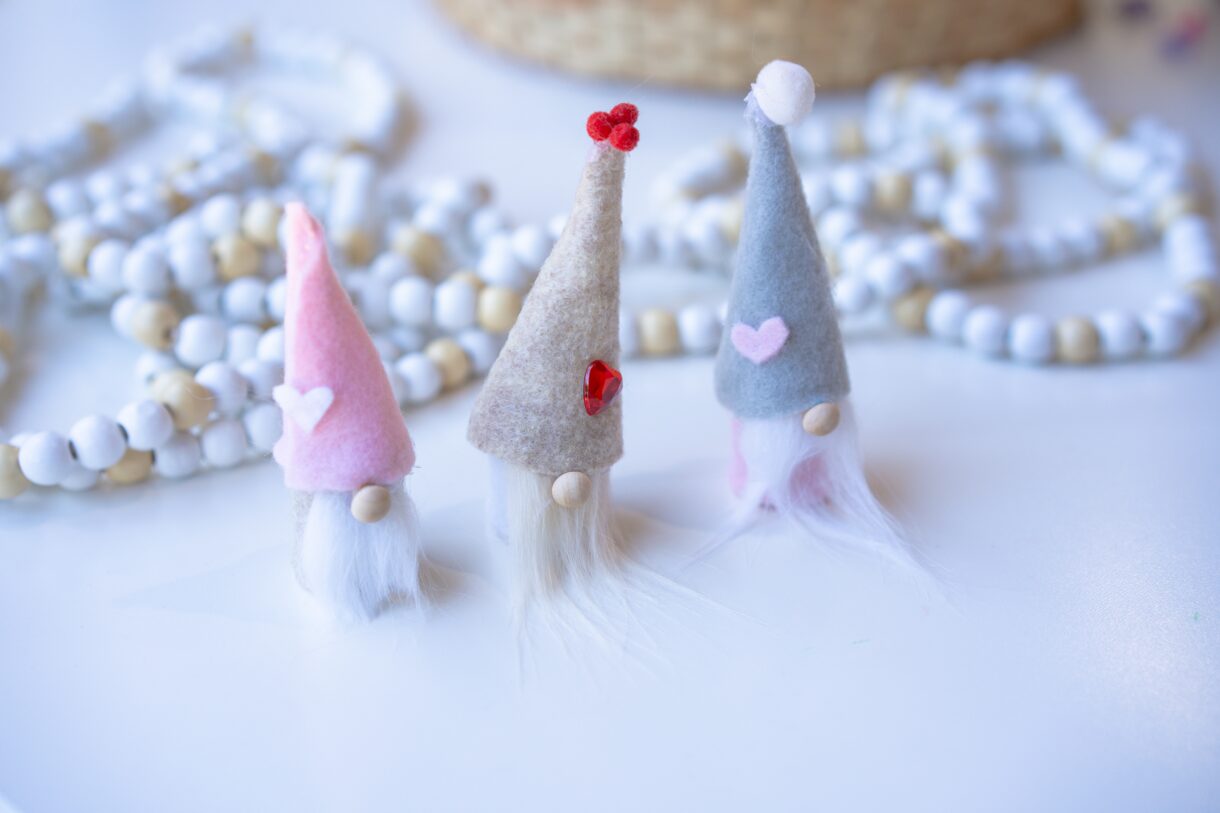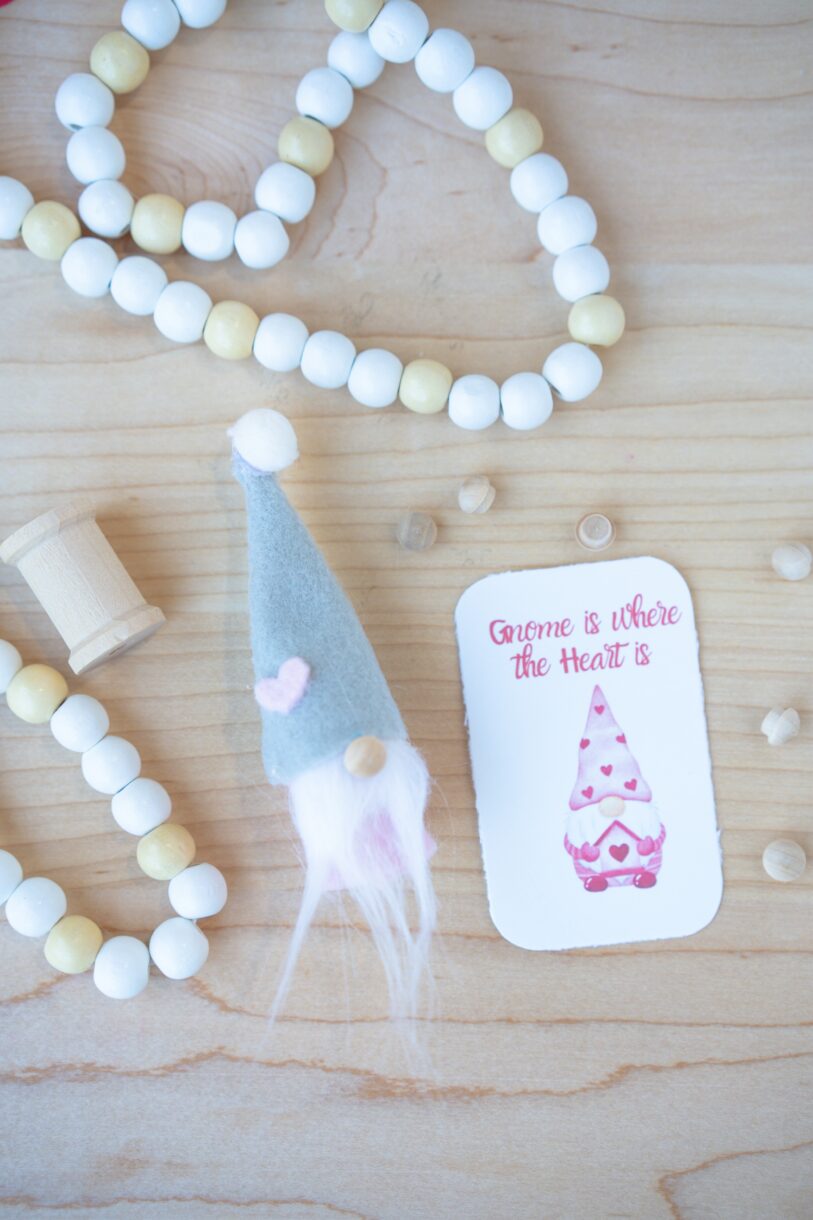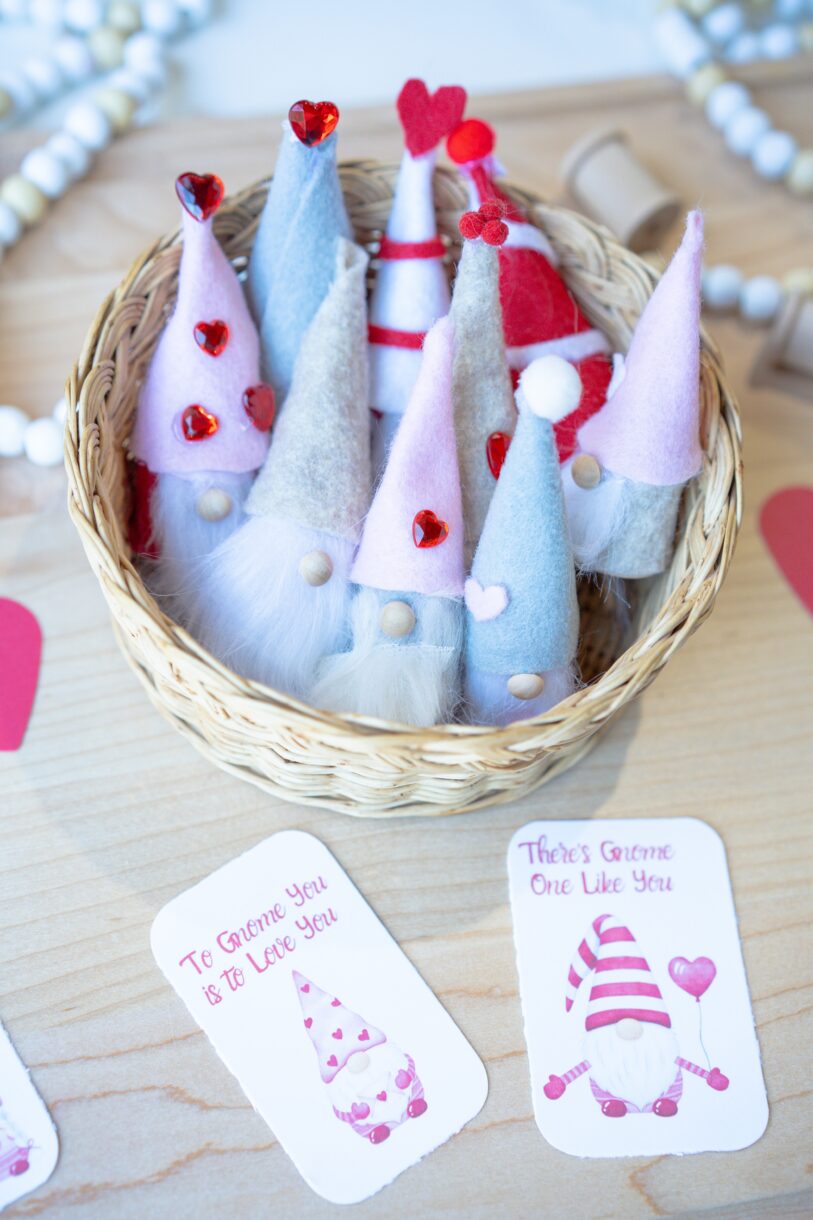 I have a feeling these Valentine gnomes will be a hit! Tag #rootedchildhood on Instagram to share yours with our awesome community!
Get your free printable Valentine cards as well as encouragement and inspiration to create special moments at home with your little ones when you click the download button below!