Lacing cards are an excellent fine motor activity that is the perfect precursor to teaching sewing skills to kids.
In the post, I'll share how to use lacing cards for toddlers and preschoolers and if you scroll to the bottom you'll find the link to download a free printable template for these colorful bird lacing cards.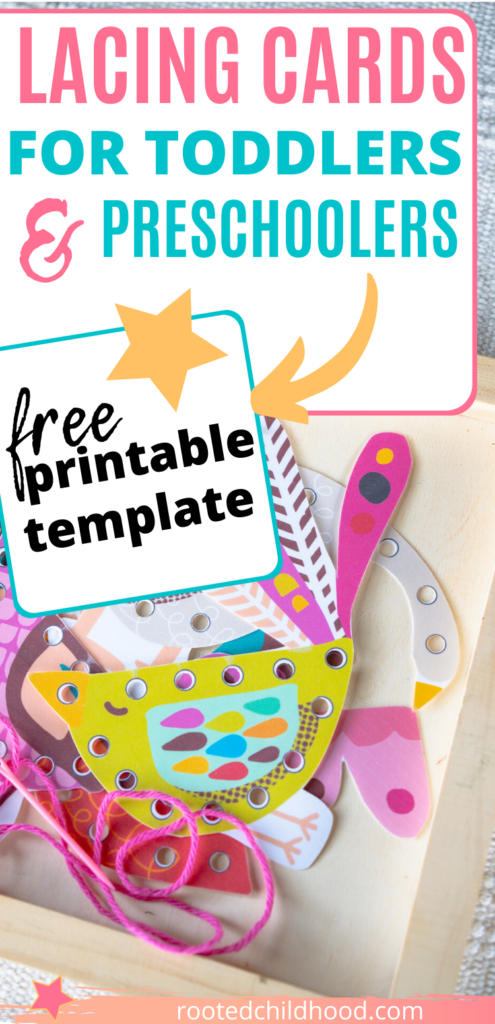 What are lacing cards?
Lacing cards are an activity for young children where the child passes a string through holes around a cut out shape. You can purchase a wide variety of lacing cards online that come with the string.
Here are a few adorable ones:
Lacing cards are a fantastic way to begin working on focus and concentration with toddlers.
When to Start Playing with Lacing Cards?
A child will need to have a good pincer grasp for small items and have developed hand-eye coordination to begin using lacing cards.
Most two year olds would have no problem getting started with lacing cards, though they may be three years old before they full grasp the concept of going around the edges.
How do Kids Use Lacing Cards?
Lacing cards are a great quiet play activity that is perfect for when you're on the go either traveling in a car or at church or a doctor's office.
If we're at home, I like to include lacing cards on a tray on our learning shelves as an option for my little ones.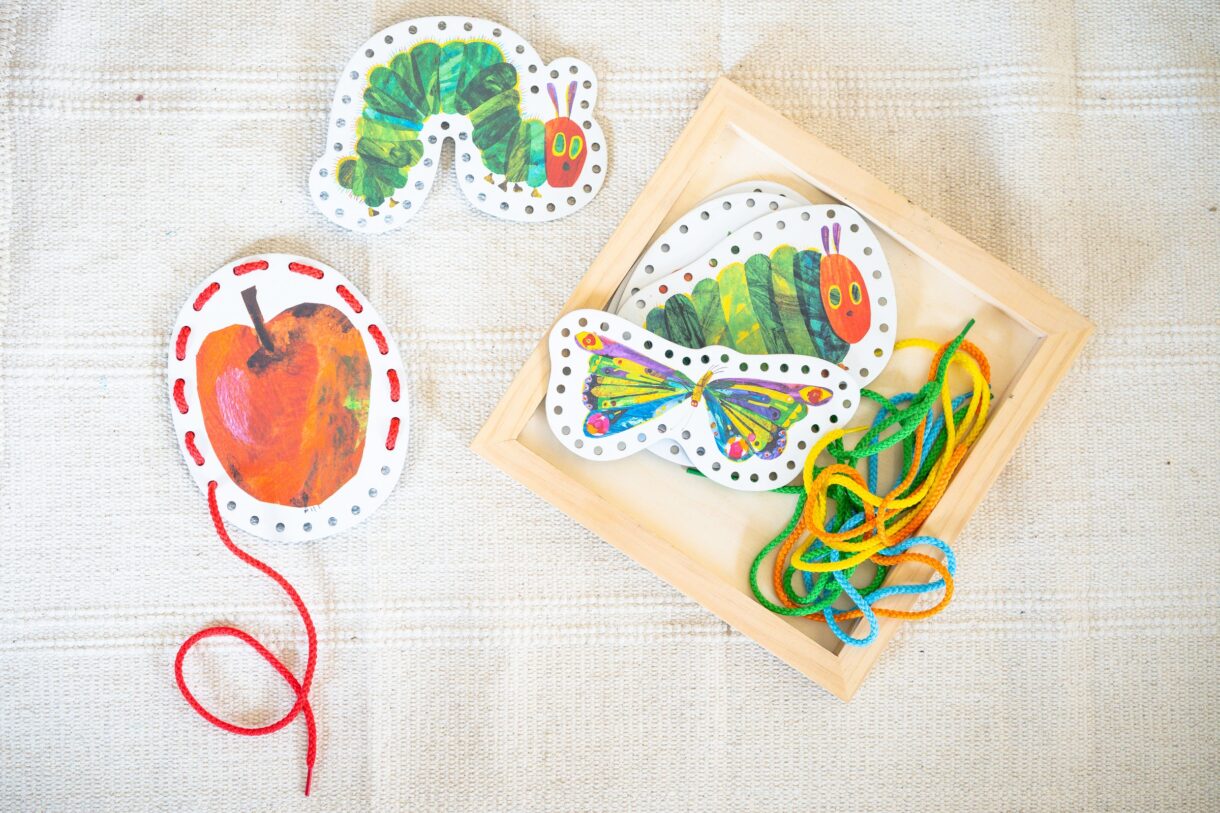 Most kids won't need much instruction for lacing cards. First, you can model how to pass the string the holes and do a few in front of your child. Then, as your child becomes interested, you can assist as needed.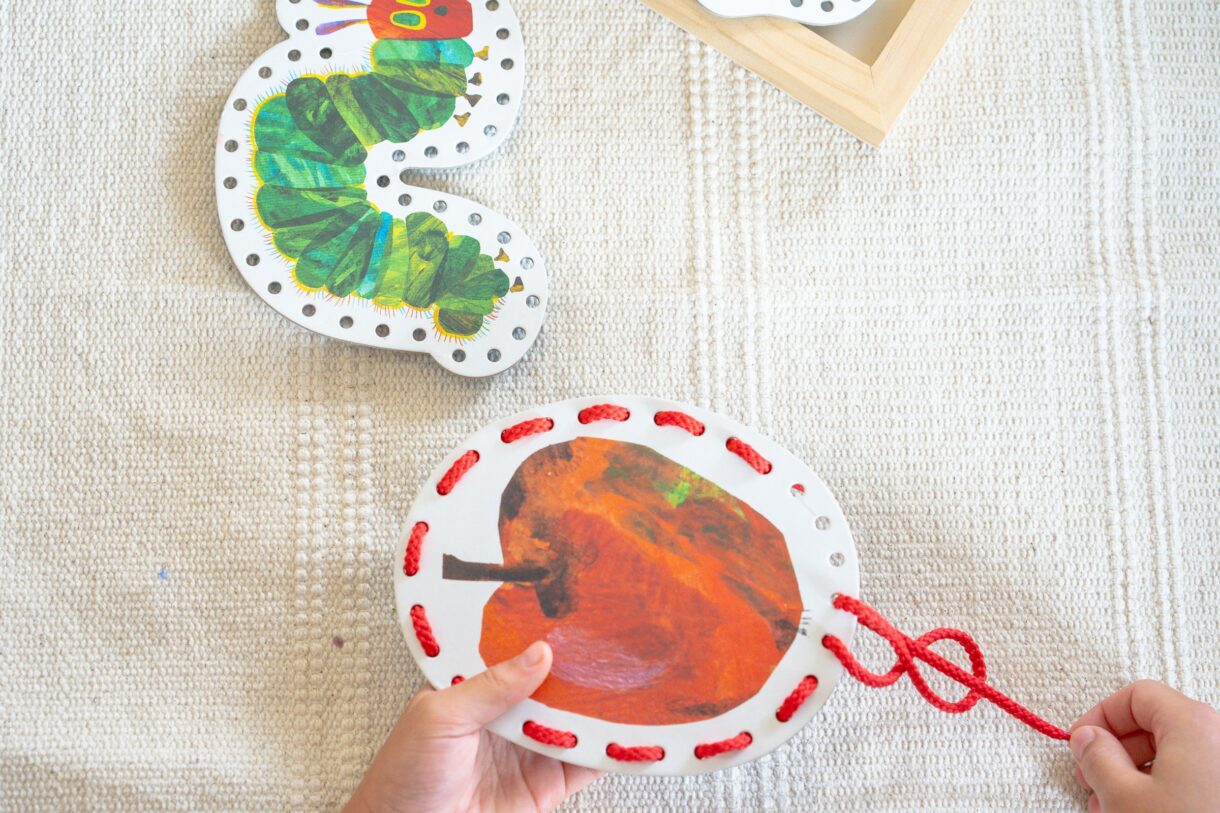 At first, a child might do a more abstract design with the lacing and that's OK! Eventually, the child will learn to lace the string all the way around the edges.
My kids absolutely adore lacing cards! It's an activity that all three of my kids can currently do together at ages 8, 5, and 3.
DIY Lacing Cards
If you don't want to go out and buy lacing cards, you can easily make your own. You can print off whatever shape you want and punch holes in it for your child to practice lacing with.
When I make my own lacing cards, I like to print on cardstock so that the cut out is a bit more firm for the child to hold. I also laminate the cards for durability.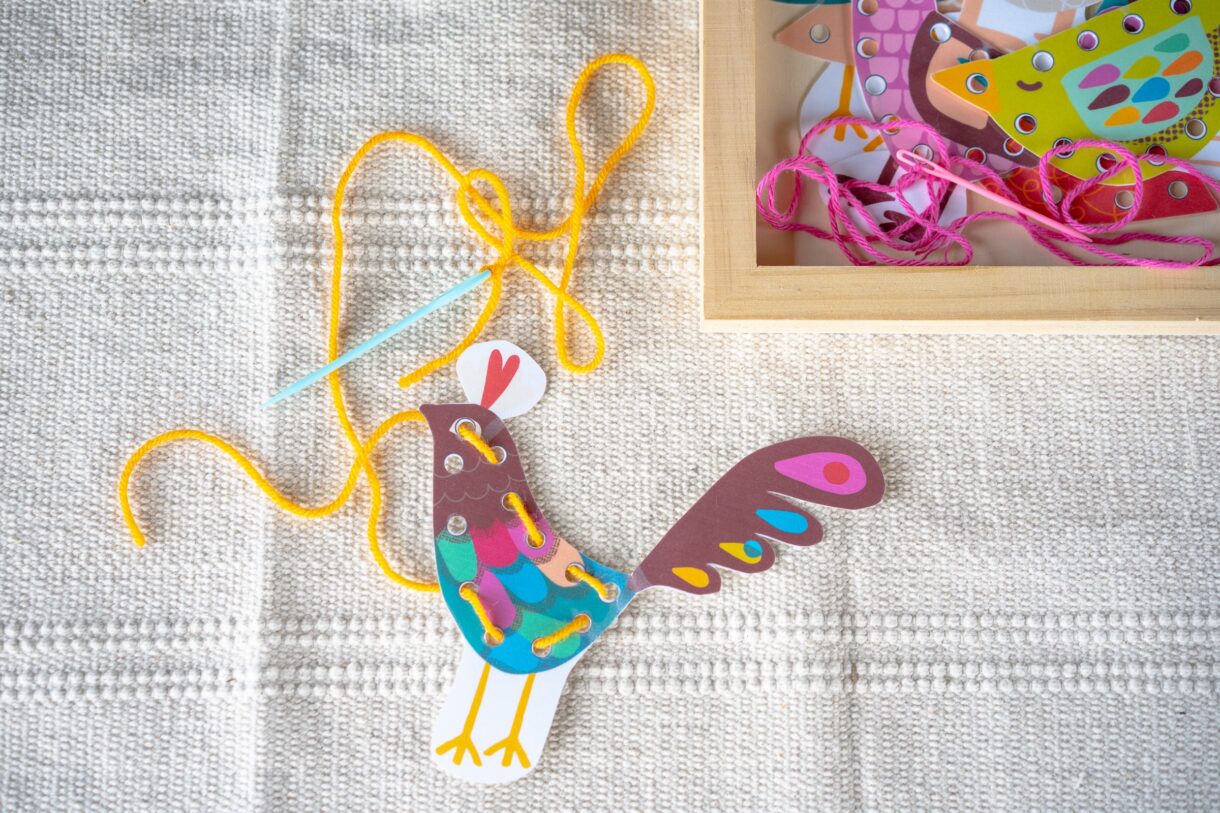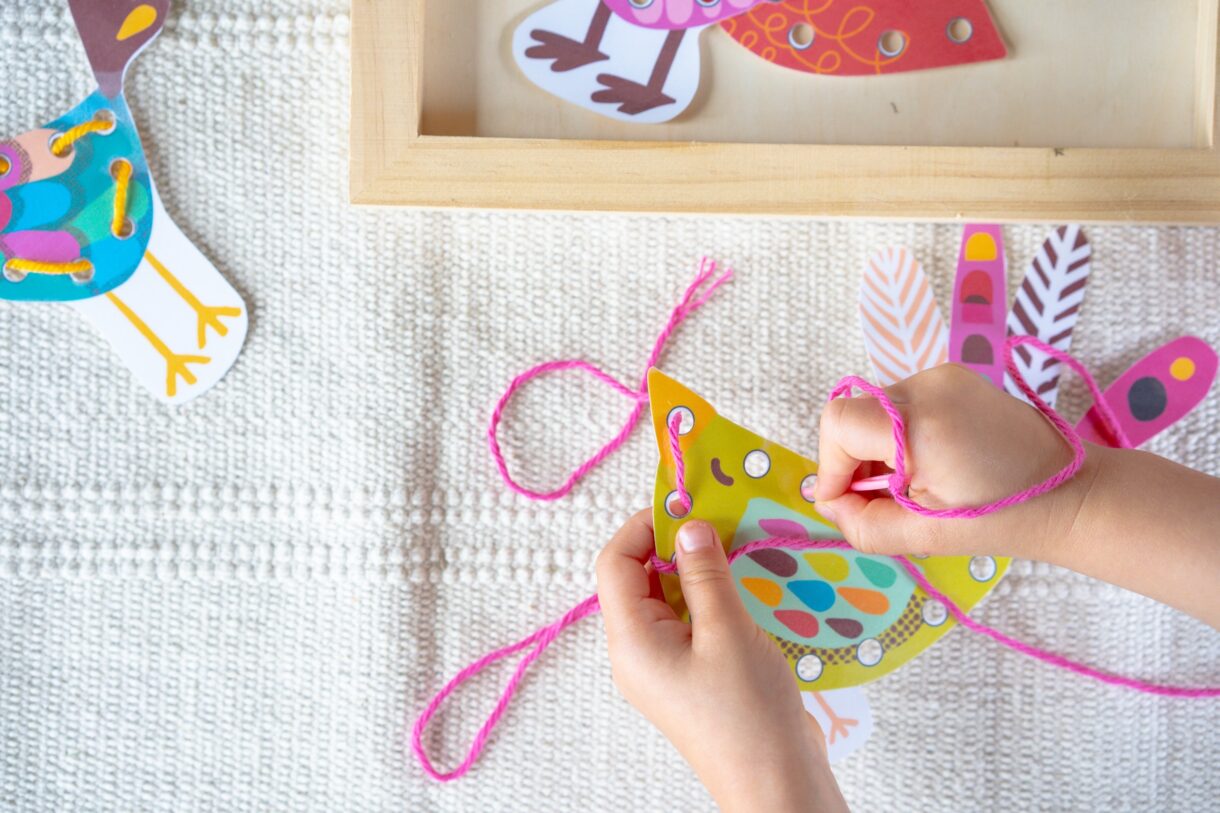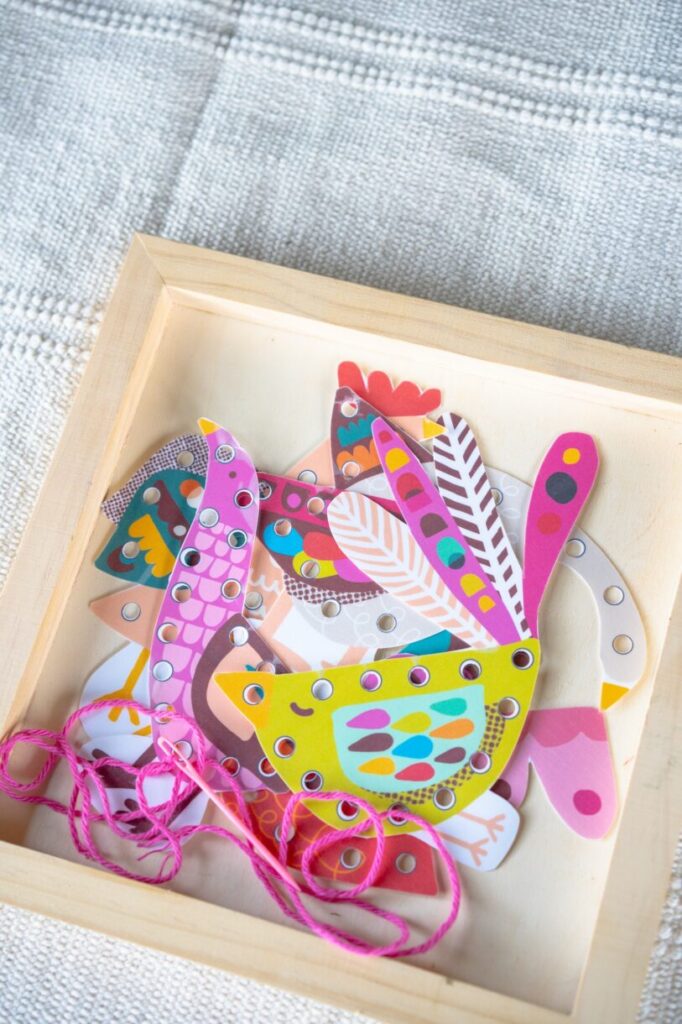 Colorful Bird Lacing Cards
Materials:
Printed template for six birds (3 pages)
Laminator & laminating sheets (optional)
Scissors
Hole puncher
Yarn
Plastic canvas needle or blunt-tipped tapestry needle
Instructions:
Print template on white cardstock.
Laminate between laminating sheets if desired.
Cut out the shapes around the edges leaving some white near the birds feet or feathers to prevent having too many small slivers of the design.
Use a hole puncher to punch holes where the dots are.
Thread a kid-friendly needle with yarn for stringing the lacing cards.
And that's it! With these colorful bird lacing cards you'll have a super simple activity perfect for toddlers and preschooler that will engage, inspire problem solving and concentration, and develop fine motor skills necessary for writing and other handicrafts when they get older.
If you try these, I'd love to see! Share a pic on Instagram and tag #rootedchildhood!