Learning Spanish can be fun! Incorporating songs into your Spanish lessons helps add variety and brings vocabulary to life without memorization or boring drills.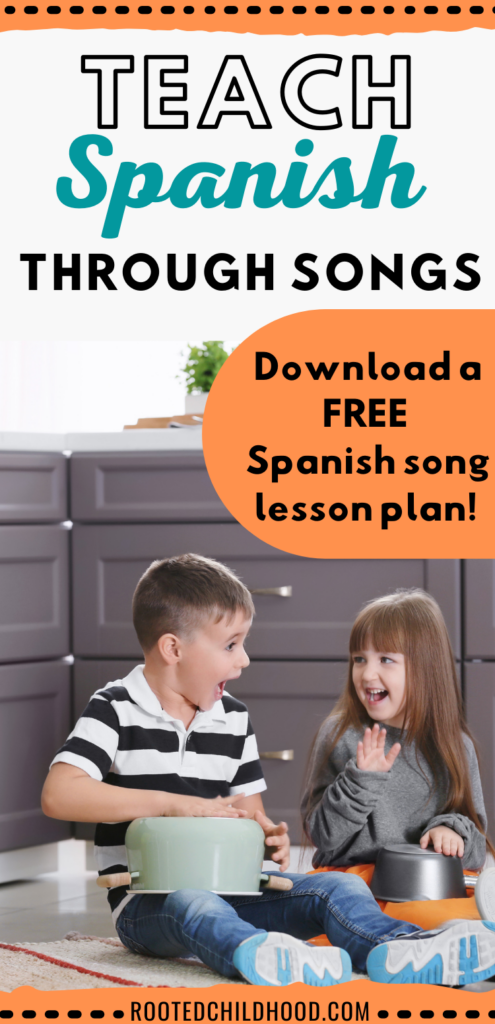 How to teach Spanish to young learners
I have had to learn Spanish as an adult and the absolute best method I have found is the Fluent Forever method outlined by Gabriela Wyner. The method focuses on learning the language naturally, as a baby would in its first few yeas of life, versus memorizing single vocabulary words and learning grammar rules.
In this method, you re-wire your brain in the new language so that you're actually thinking in that language. It's a fantastic and magic process that really works!
I have adapted the method to be able to teach Spanish to my own children. You can read all about how we do that in this blog post.
What does this look like as part of our homeschool? It means we do 10-minute Spanish lessons 4-5 days a week and practice our Spanish throughout the day whenever we are able.
A lot of people have asked me if this really works with spending only 10 minutes on the lessons. Of course, I can't know for sure as my children are still young, but my 9 year old can speak at least a few dozen little phrases, knows several poems, and can sing a few songs in Spanish. I am counting that as a success!
I prefer not to introduce written foreign language to my children until they are confident readers in English. I think that just adds unnecessary confusion. We focus on the spoken language and using new vocabulary in the context of phrases and sentences that are relatable to our life.
Why Songs?
We have been singing through our days since my oldest was a baby. Children love to hear the rise and fall of our voices, the rhythm, and the melodic notes of songs.
Singing is a natural way to communicate with children, and also a natural way for them to learn through exposure in a light, informal way.
We can sing a Spanish song together and it doesn't tax the brain in the way that a formal lesson on vocabulary or grammar would. Through songs, we're also able to learn new vocabulary, grammar, and cultural context simultaneously. This process is pretty amazing to see in action!
When you're learning a new language, hearing it spoken by native speakers can be overwhelming. They seem to be speaking at lightening speed! Music and words spoken to a rhythm help put order to those words so that new learners can comprehend them more easily.
The rhythm and notes of a song also aid in memorization where the words and phrases can be repeated over and over throughout the song and throughout the day. This kind of memorization is different than just memorizing from a word list because we have context. We're beginning the process of actually thinking in the target language instead of trying to translate everything.
How to teach Spanish with songs
My method of teaching Spanish through songs is pretty simple. I look for traditional children's tunes that are short and sweet, and search around until I find a version I like. Download a free sample lesson using a traditional Spanish song here so you can see what this looks like in action!
As with folk songs and traditional songs in any language, the words and verses often change over time and depending on what region the song comes from so there will often be several options for each song. There isn't one "right" version, you just have to pick one that works for you.
For us, we live in Texas and the Spanish we hear around us is from Mexico. When I look for specific versions of a song, I often try to find the version most used in Mexico because that way if we were to hear the song in real life, it would hopefully be the same one.
Once I have a version we like, I find an audio recording or video on YouTube with the song. I don't love using videos all the time because my kids don't get much screen time, and they are so enthralled by the video they can't focus on the Spanish! There are some times though that a video can be helpful in bringing the song to life, especially in songs that tell a story.
We usually focus on a song for a whole week and do several lessons on it. The first lesson is listening to the song several times to get the tune and the rhythm. We might use rhythm sticks to keep the beat or clap our hands or just dance to it. With young children, I like to keep their bodies moving to activate the brain.
After listening to the song, I will give a short synopsis in English. I never want to directly translate all of the words because I don't want us to rely on translation and memorization, our goal is to actually start thinking in Spanish.
For the next lesson, we talk about vocabulary. I use picture flash cards to help us learn vocabulary. I say the word in Spanish and have the kids repeat after me. We don't learn every single word in the song, but we learn the main words that are crucial to understanding the meaning. We listen to the song again and begin to be able to pick out where we hear the new vocabulary we've learned. I have the kids point to the flash cards or hold them up, or we work on putting them in order as we hear the words.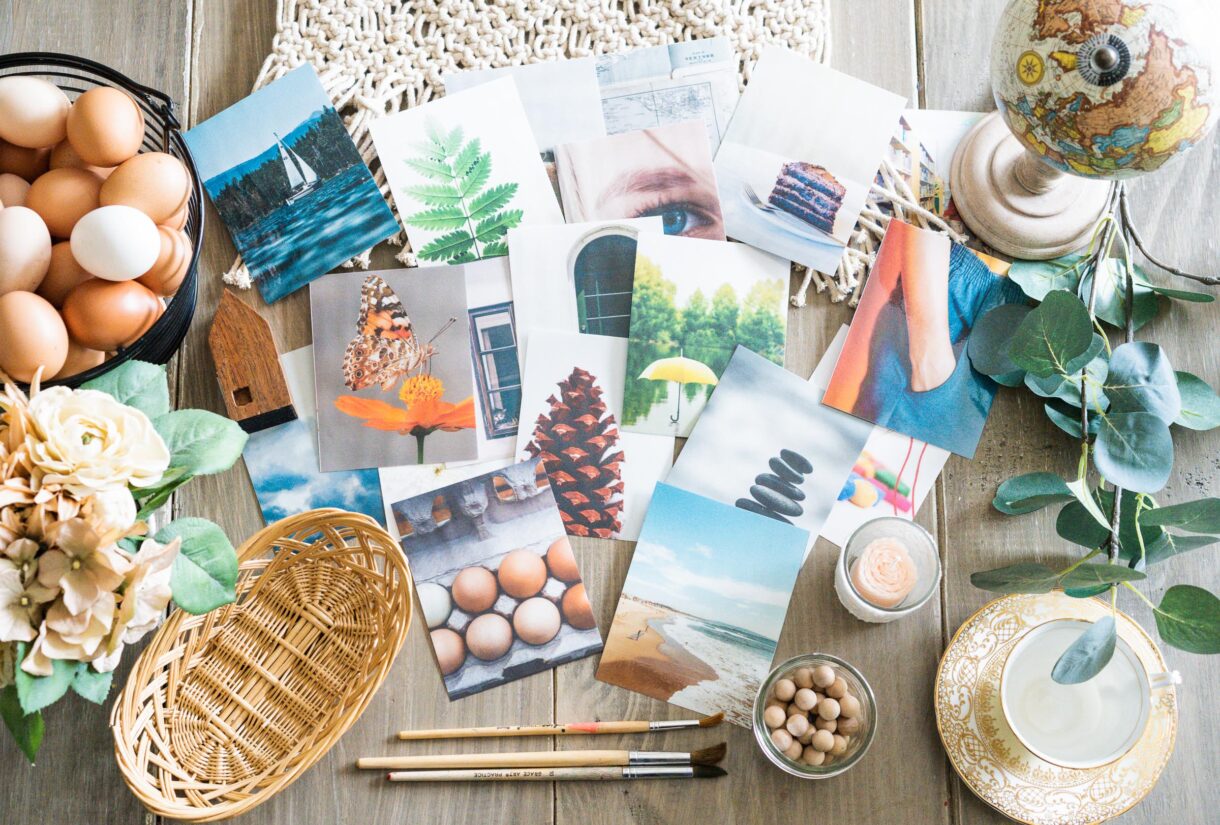 Once we know the tune of the song and the vocabulary, we're ready to put it together! We can start singing the song ourselves. It's often easier to do them several times without accompanying audio as we usually need to start out slower. We sing the song and use our flash cards or other props or puppets as a tool to help us in remembering the order of the words.
Depending on how long the song is, we might spend a few lessons singing it together until we have learned the whole song.
Making it stick
Learning Spanish songs is simple and fun, but how do we retain what we've learned? Spanish needs to be practiced and used over and over again to make it stick! Outside of our lessons, practicing Spanish daily whenever possible is so important and beneficial. Use the phrases or words you've learned in a song whenever that phrase or word comes up in real life.
Each week, we also review songs and vocabulary and sentences we've learned previously so that we are constantly reviewing and learning new information at the same time.
I hope that helps you feel more confident in teaching Spanish with songs! Download the free Spanish lesson with the sweet song "Cú, Cú, Cantaba La Rana" below!