Nature study is a big part of our homeschool, and has been for many years.
Charlotte Mason and nature study
We follow Charlotte Masons's method for educating our children at home, and that means that for the first six years, nature study and observing nature first hand is the primary educational focus.
It has been amazing to see the transition for informal observations and overflowing curiosity in the early years to our formal studies once my children have turned six. Even without formal teaching, they have so much knowledge about how the world works, just by experiencing the world and seeing natural phenomena occur.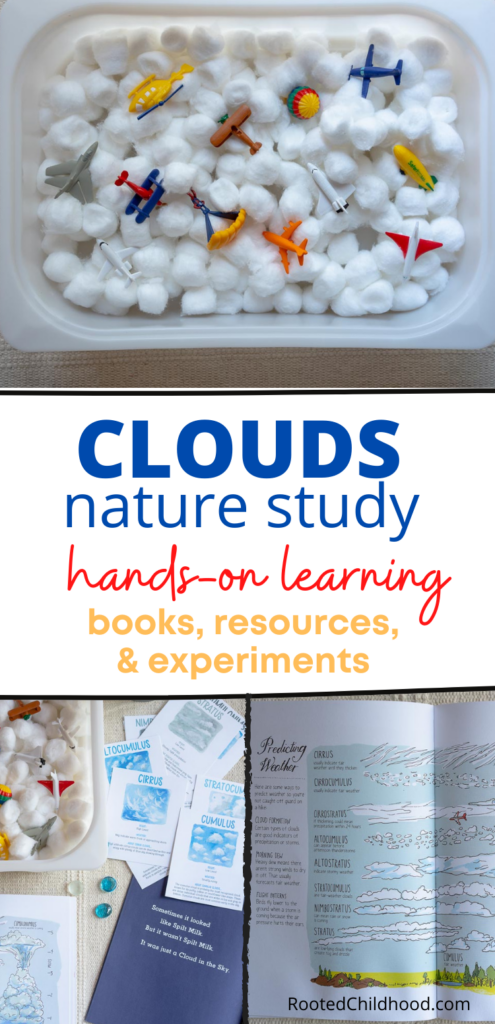 Special Study topics
Each 12-week term, we choose 2-3 special study topics to explore more deeply through our observations outdoors and during our lessons. This term, my 8 year old really wanted to know more about clouds.
We study this topic over a period of several weeks, if not the entire 12-week term.
Four our cloud study this year, I pulled together a variety of resources to help us learn more about the water cycle, cloud formation, cloud types, and prediction weather.
Our study includes a lot of outdoor observation time, reading books on the subject, and hands-on science experiments.
This term, we chose clouds as one of our special study topics.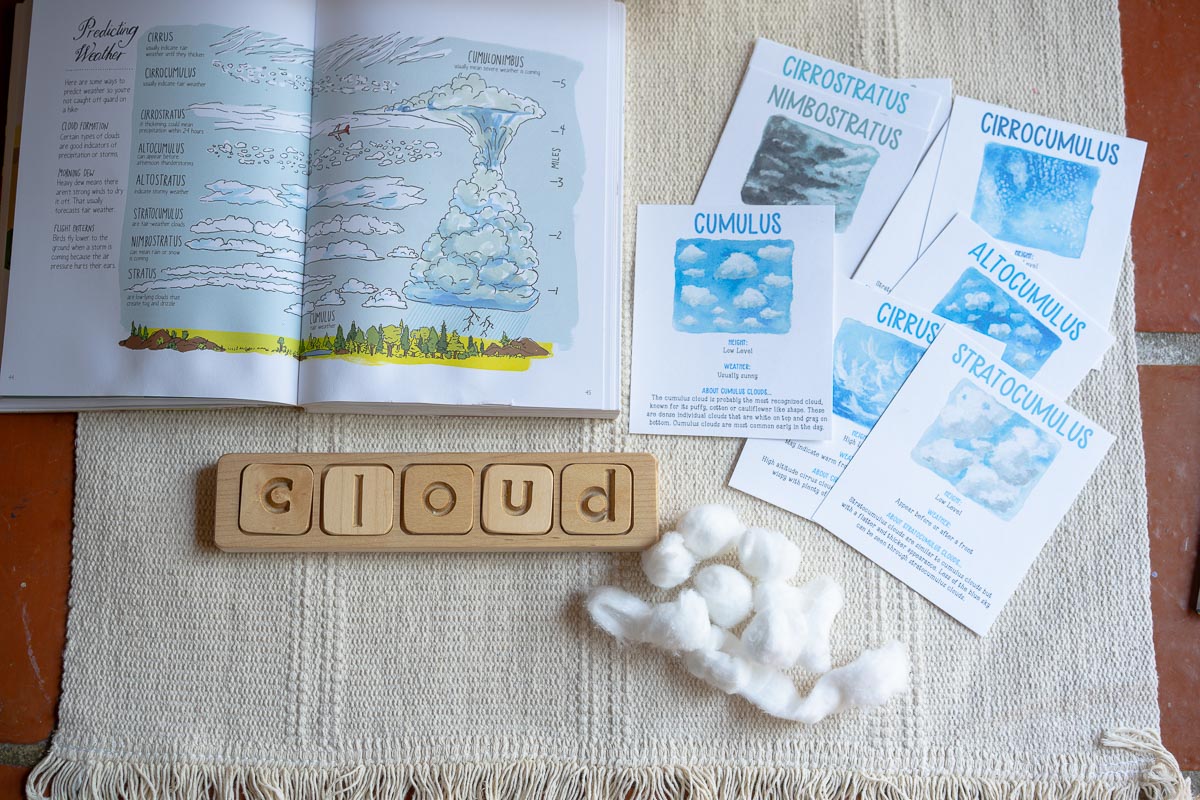 Cloud formation and the water cycle
We started with learning about cloud formation and the water cycle. When you stop to think about this, it really is so fascinating- almost like magic! What's so neat about nature study is that these seemingly "magical" phenomena have a scientific explanation that we can observe in the real world.
In sharing these concepts with my kids, I try to find ways to allow them to observe the concepts with their own eyes rather than just telling them about it or showing them a Youtube video.
This old school Bill Nye the Science Guy video was a perfect introduction:
We have a pool in our backyard and with the summer sun in Texas, it was a hands-on opportunity to learn about evaporation. Every week we have to add water to the pool so I simply posed the question: where does the water go?
We took this further with setting out a small dish of water in the sun one morning and going back to check it in the later afternoon and the water was gone.
We also did the classic rain in a jar science experiment that we've done before and loved!
We got this water cycle Fundana years ago at a local park program, and it has come in handy with learning about the water cycle over the years!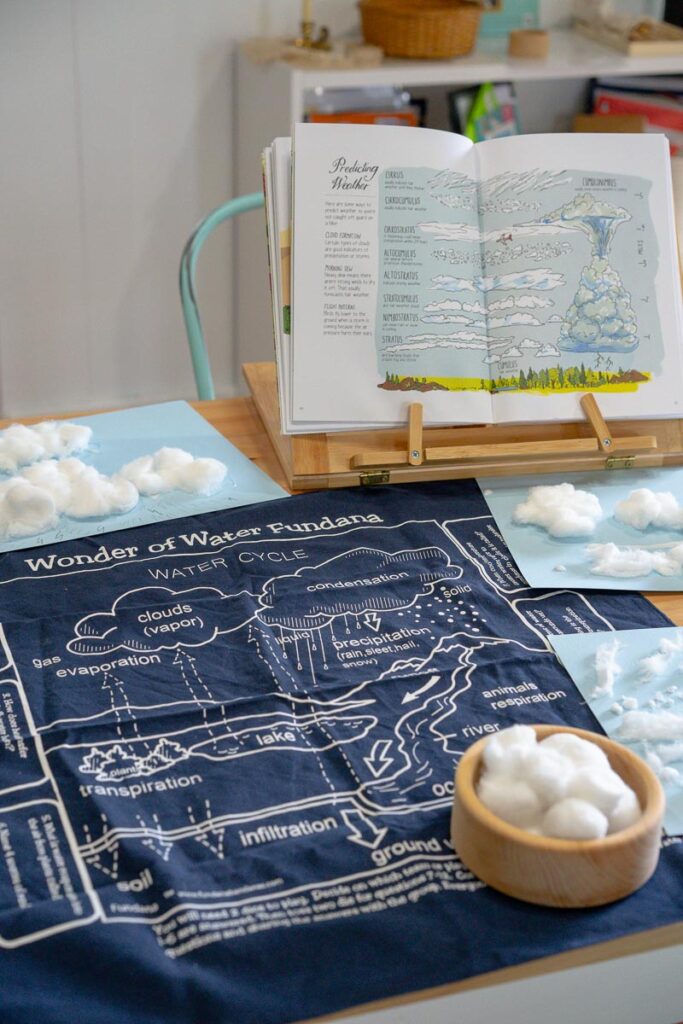 Types of Clouds
We also learned about types of clouds and how we can use them to predict the weather. One of our favorite nature study books, Nature Anatomy, has this page with a great illustration that was an awesome jumping off point for observing the clouds in the sky and looking at the local weather reports.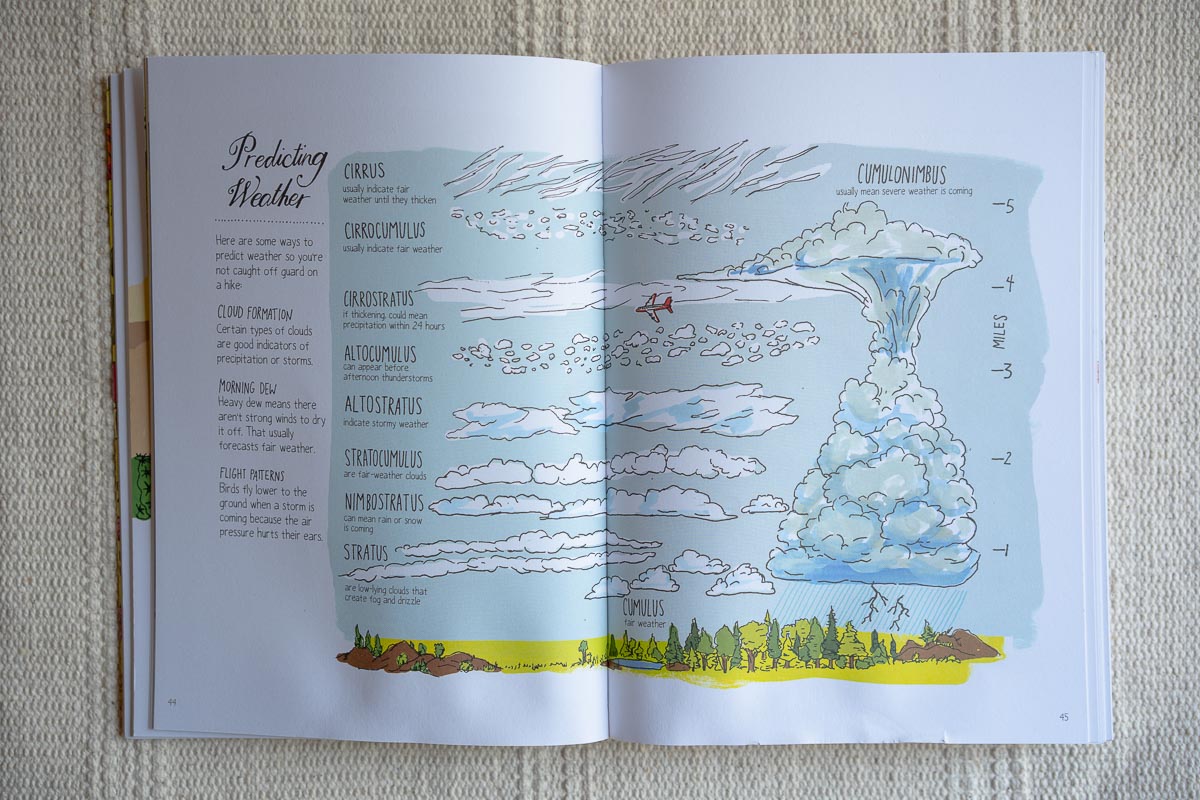 We checked out some basic books from the library to dive deeper into each cloud type.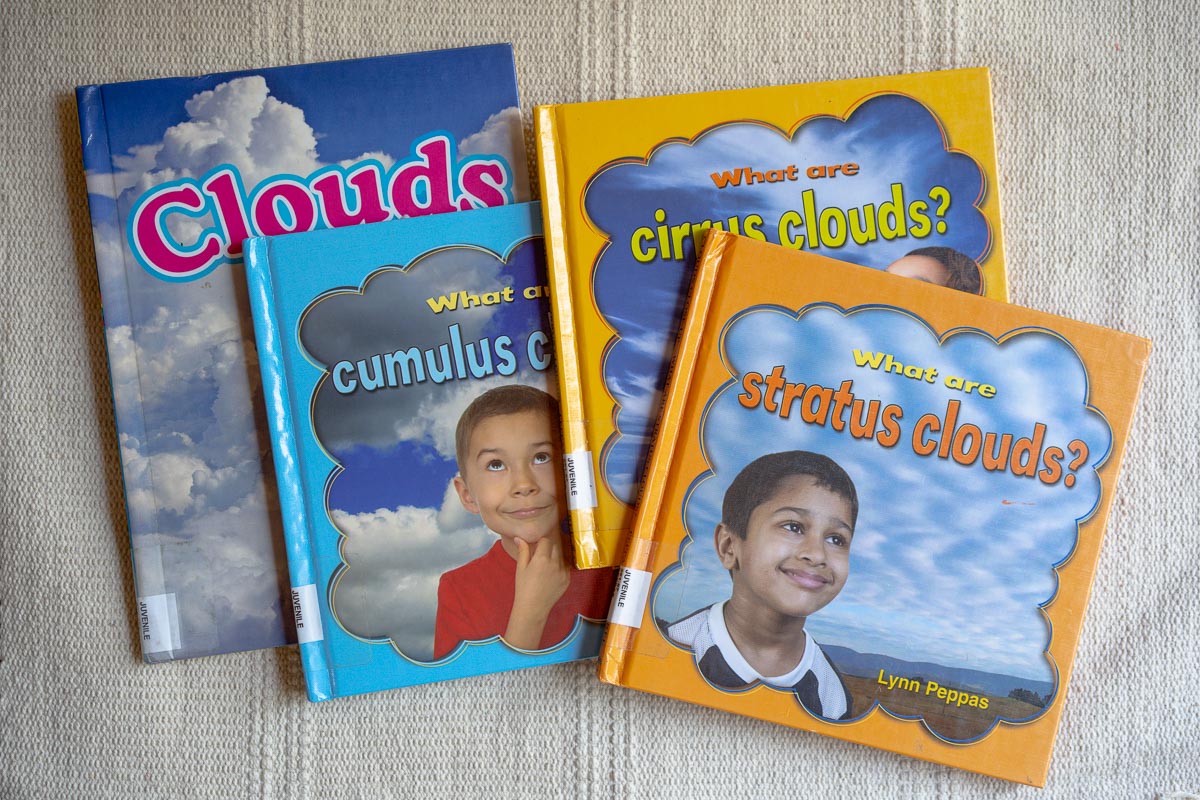 We also have these great printable cards from Brave Grown Home that were fun to help learn about how the basic cloud types can mix to create subtypes.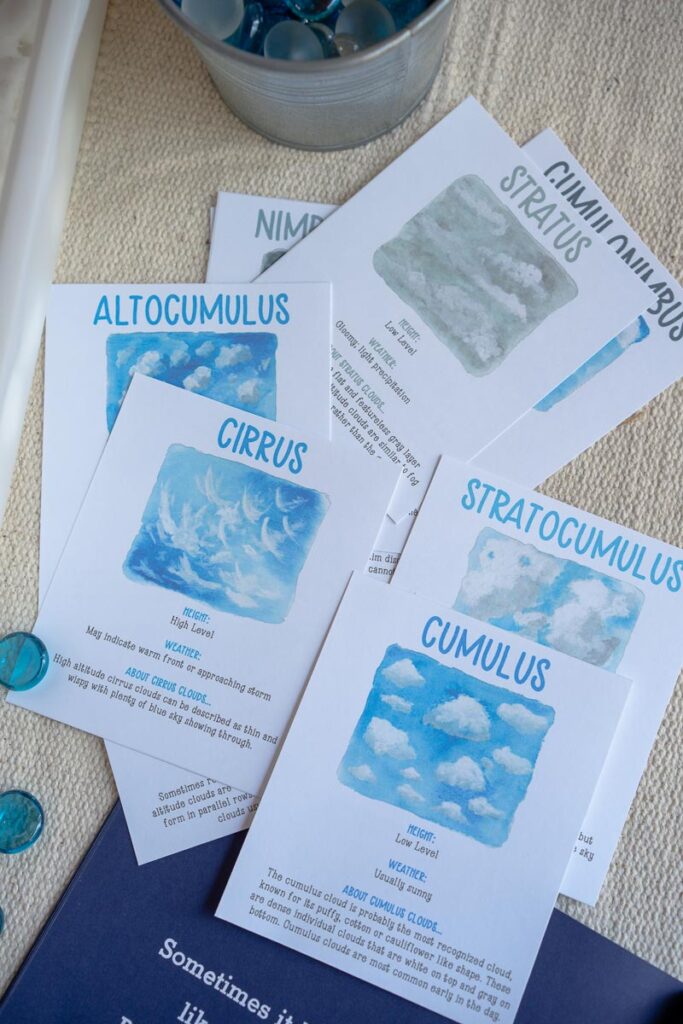 Hands-On Activities
We have been using the book Rocks, Rivers, and the Changing Earth as part of our physical science this year and it has several great hands-on experiments to help understand the water cycle and how water flowers from mountains to rivers and into the ocean. I won't list them all out but every couple pages there is a simple experiment that takes no prep and can be done in a few minutes- just our style!
We read the book It Looked Like Spilt Milk which is a super simple picture book about spotting different shapes in the clouds. Of course, we had to go lay down on a blanket outside and try it for ourselves!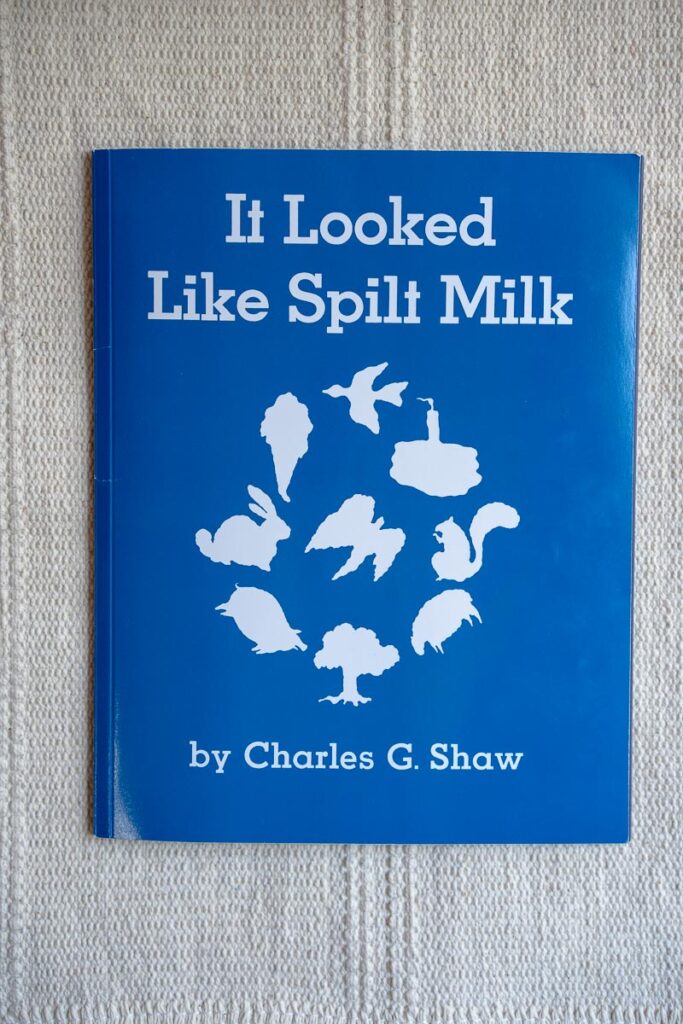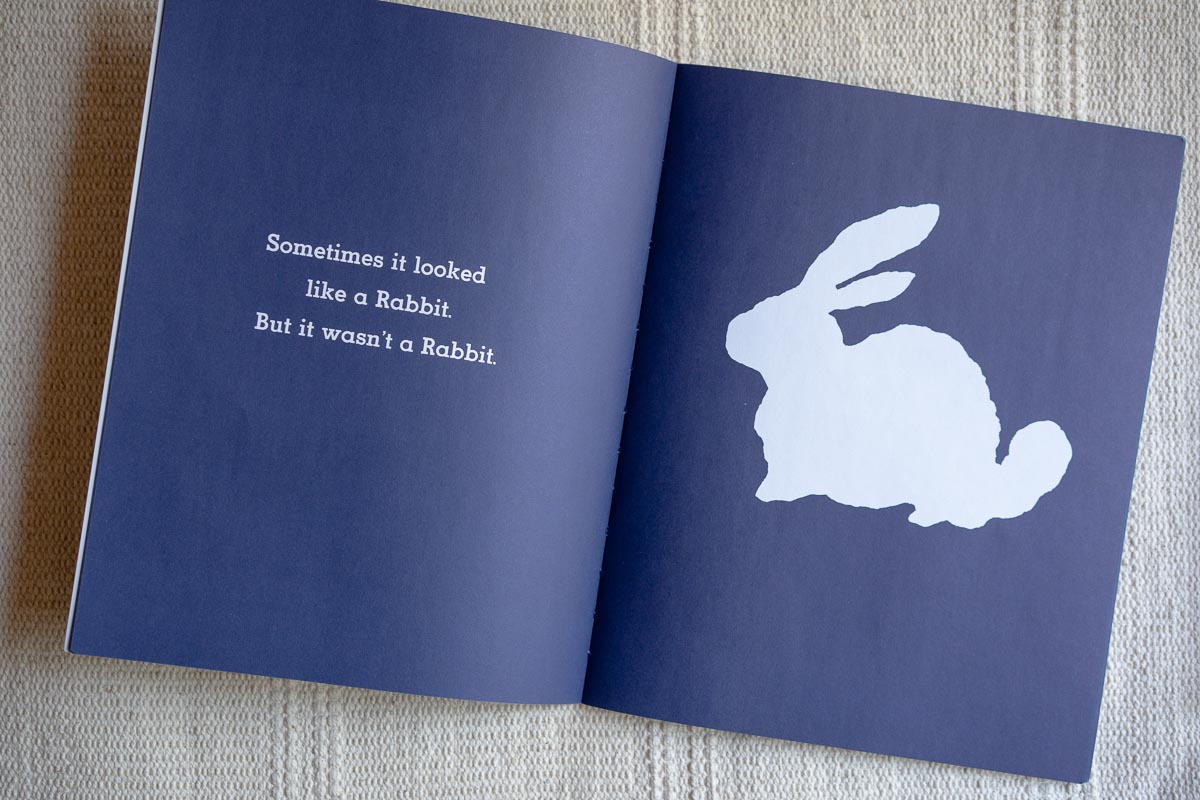 We made cloud shapes with cotton balls and glued them on paper. I had books and printable cards out for inspiration, but I let the kids come up with their own designs and decide what type of clouds to create.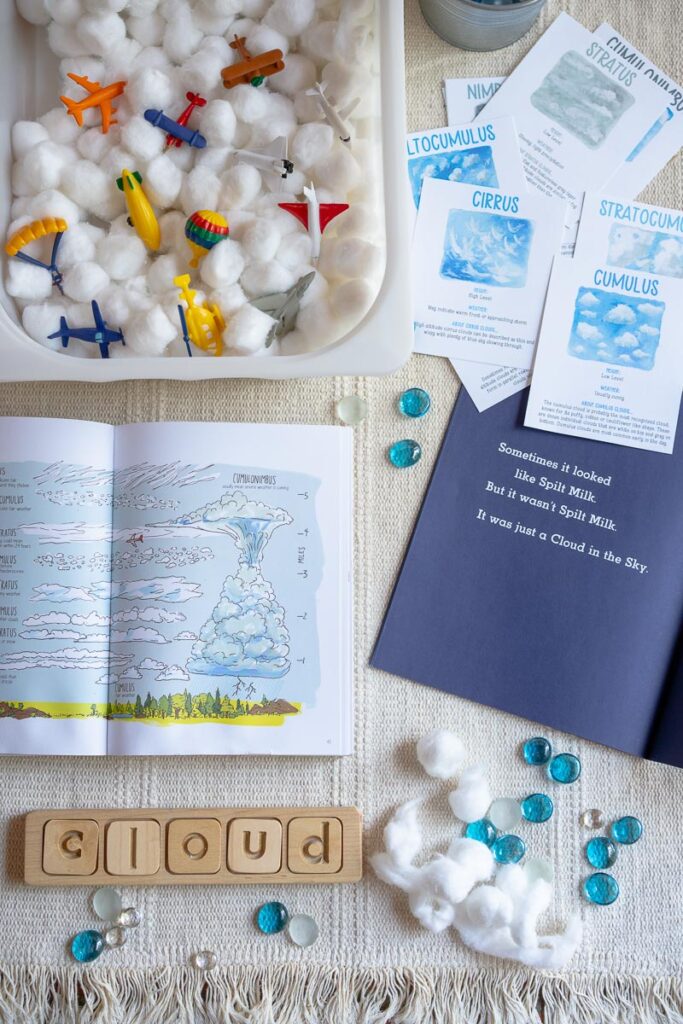 I put together a fun cloud sensory bin for my 3 year old to play with during our lessons, but all of the kids ended up enjoying it!
I put a bag of cotton balls into an IKEA trofast bin and then added the "In the Sky" mini figurines from Toobs. I usually buy Toobs from Michael's with a 40% off coupon!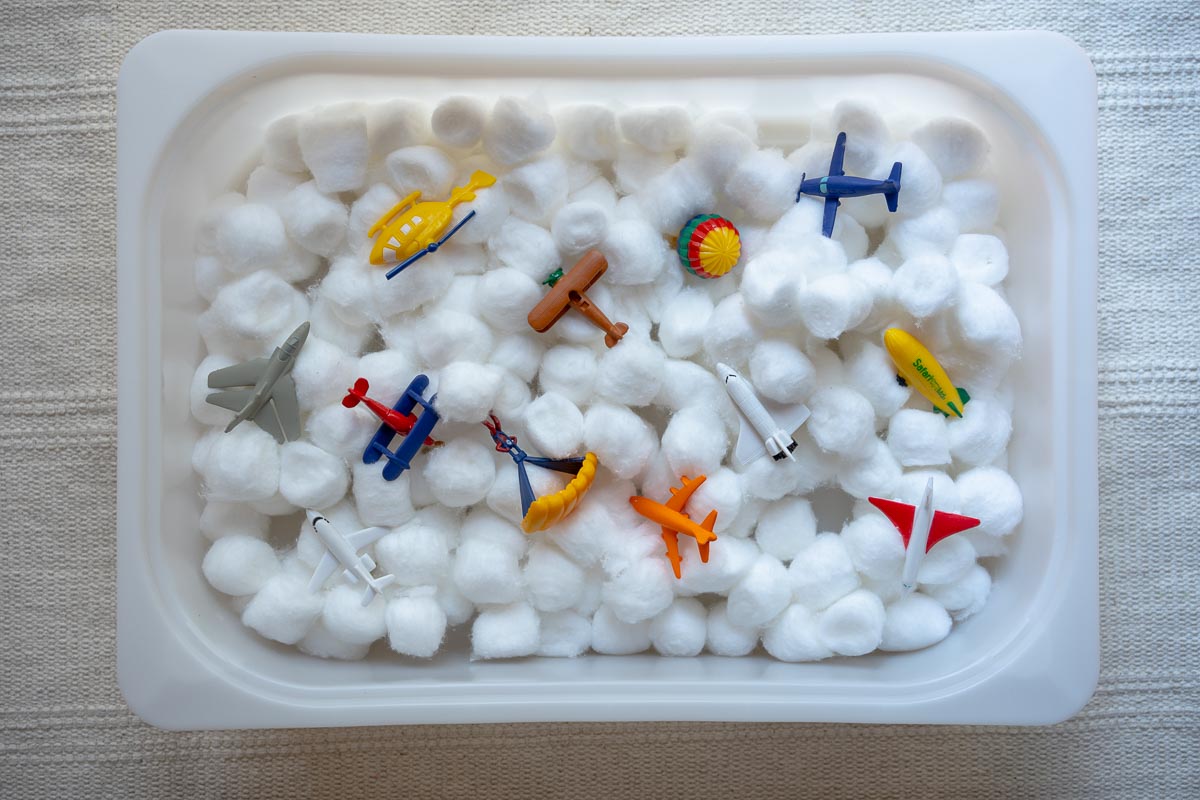 I also had a bucket with some blue gemstones nearby that added to the fun.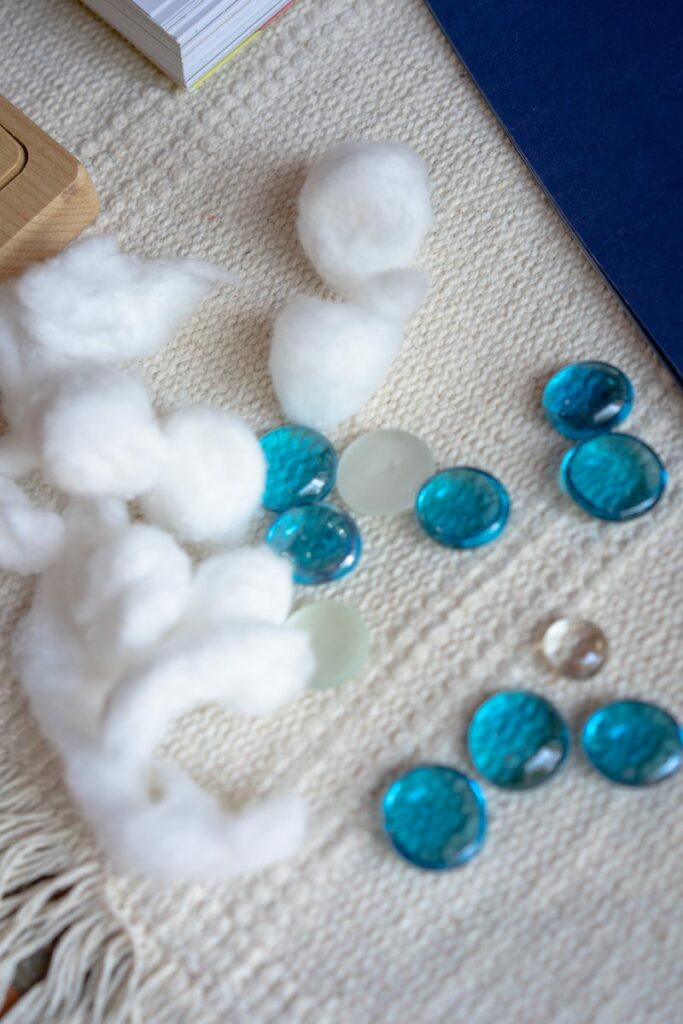 This bin was hours of fun over a whole week.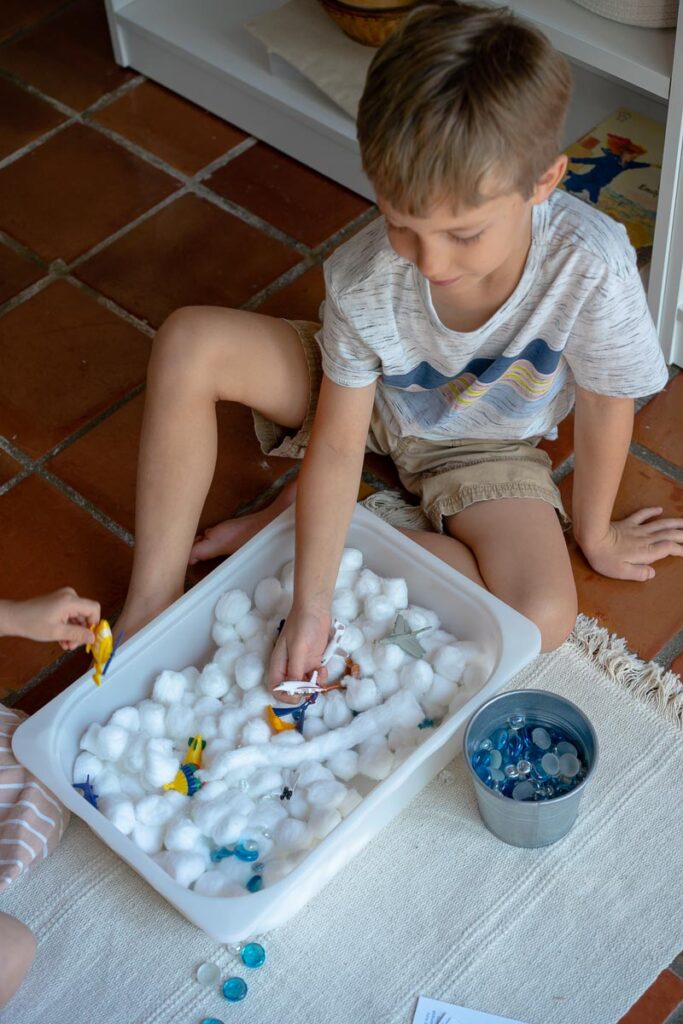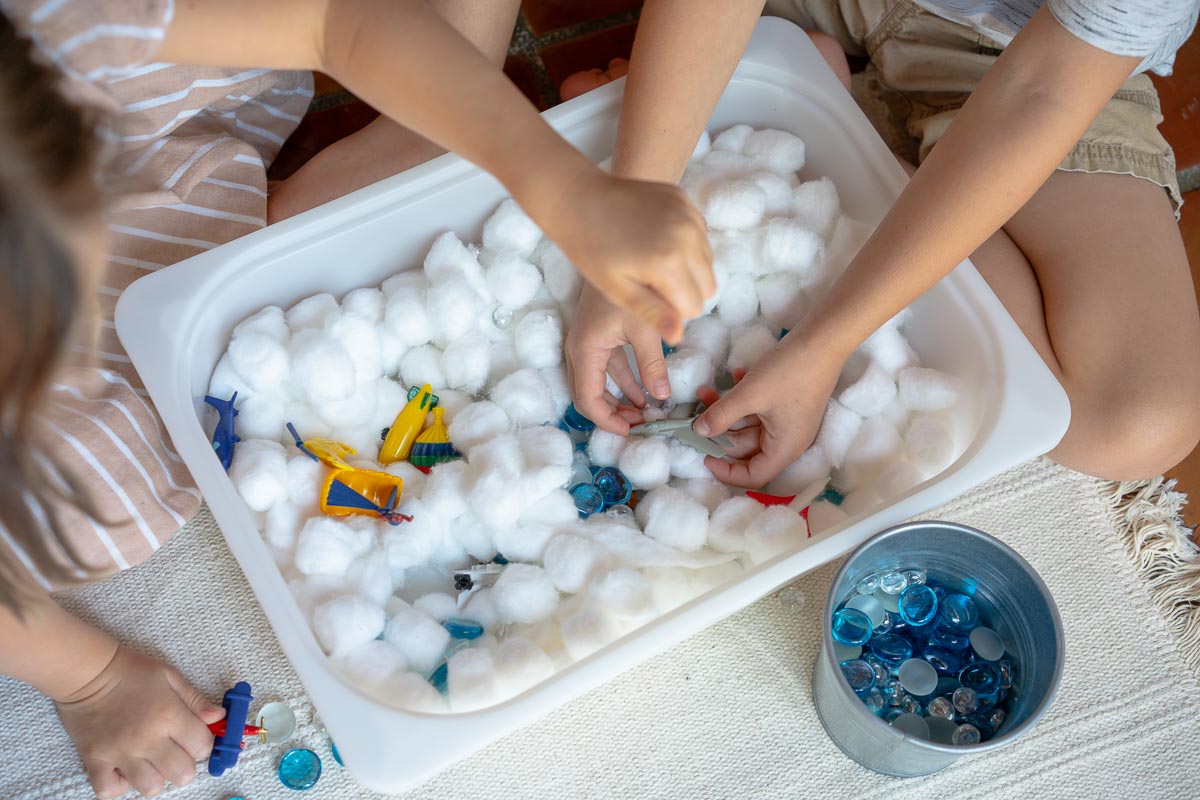 We had a lot of fun with this introduction to the water cycle and clouds! Our special study topics usually take just a few weeks to explore, but the knowledge continues to grow throughout the year (and life, really!). Even since we've finished studying clouds, I've noticed my kids still observing, asking questions, and making discoveries about clouds, which is so special!