Children should be exposed to the great artists- Picasso, Rembrandt, Michelangelo, and Degas. But I also feel like there are so many wonderful, amazing artists that get overlooked in the study of the masters. This study of Louise Bourgeois is one part of my attempt to expose my children to art from diverse artists in diverse mediums.
Art study in our homeschool has been hit or miss over the years, but we've finally settled on a method that works well for our family with children ranging from 5 to 10 years old.
Elements of an artist study
We choose an artist to study for a defined period of time- usually about four weeks. After many years of aiming to line up an artist with the historical time period we are covering in history or looking for artists to go with common themes in our homeschool, I have settled on the fact that we will find joy and depth and meaning in any artist we study. So I put zero thought into who we study and just jump right in to whatever artist looks interesting for us.
Before diving into an artist's work, we learn about the artist's life and times. For the more mainstream artists, there are often children's biographies we can read, but for more obscure artists, we often have to turn to YouTube or Google for our information. I aim to find "living" sources as close to the artist as possible. With modern artists, it's amazing to hear their own words or see them in action performing their art.
Once we know a bit about the artist, we slowly approach their work one piece at a time. We spend time looking at the art, make hypothesis about the meaning, and then do research to find out more about that art piece. It's slow and methodical and helps children form lasting connections with the art. It's always surprising to see what my children connect with- sometimes it's color, sometimes it's the subject matter, sometimes it's the technique or medium.
We typically study three to six separate pieces per artist.
An art study of Louise Bourgeois
Cloth Lullaby: The Woven Life of Louise Bourgeois is an excellent biography to introduce children to the life and art of this modern artist.
A chance encounter with this book at the library inspired our study of Louise Bourgeois.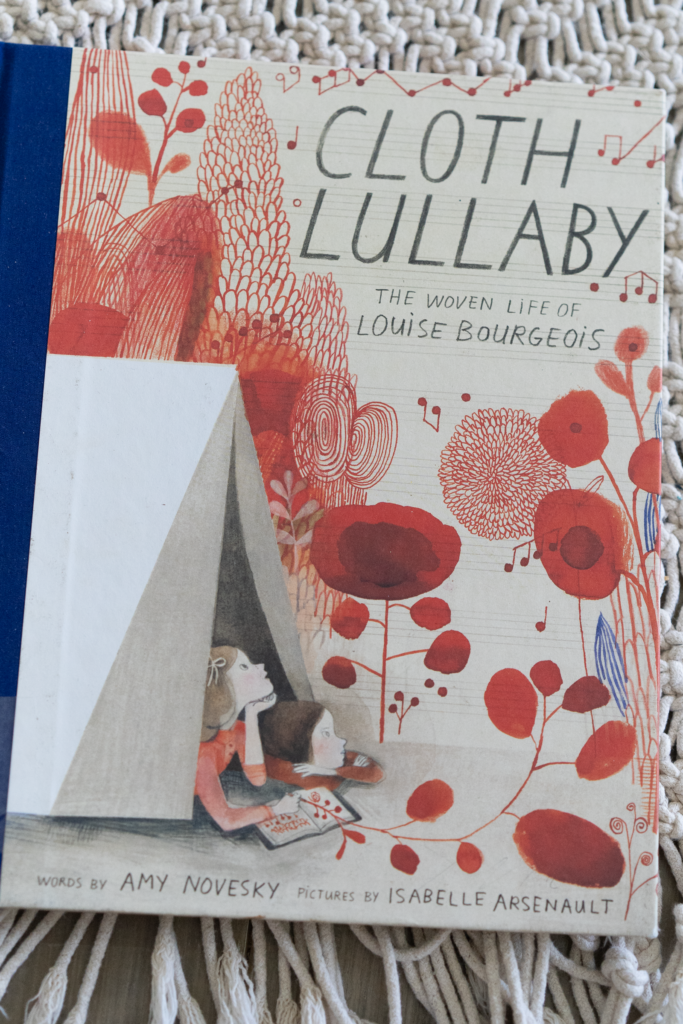 We also thoroughly enjoyed this video of an exhibit featuring Louise Bourgeois at the Modern Museum of Art.
We used the accompanying book from the same MoMA exhibit, Louise Bourgeois: An Unfolding Portrait, to explore several specific art pieces.
We also enjoyed another book featuring her fabric art, Louise Bourgeois: The Fabric Works.
During the course of studying a specific artist, we're often inspired to try our hand at recreating a technique or a method of art. In the course of our study of Louise Bourgeois, my children were fascinated by her fabric art, especially her "Ode â l'Oubli" recounting family memories in a fabric book. We decided to create our own version for our own family.
Create a Fabric Book Inspired by Louise Bourgeois
We decided to create our own "Ode â l'Oubli" with fabric scraps. Each person in the family was tasked with creating one page of the book.
We started by cutting up a bunch of fabric scraps.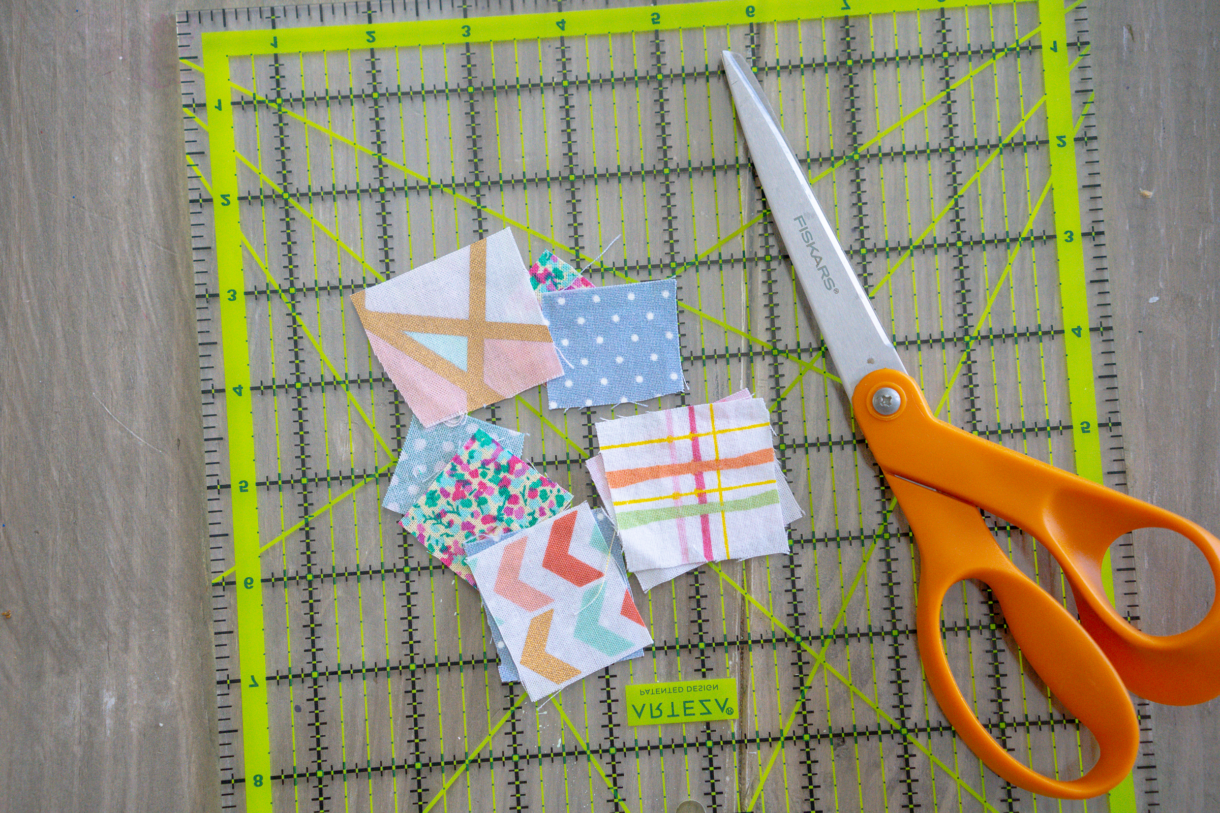 Each person came up with their own idea about how to design their page. I love that each page is unique and representative of the creator's personality!
We cut out a neutral fabric with pinking shears into 8×8 inch squares.
We used a sewing machine to sew the scraps onto the pages.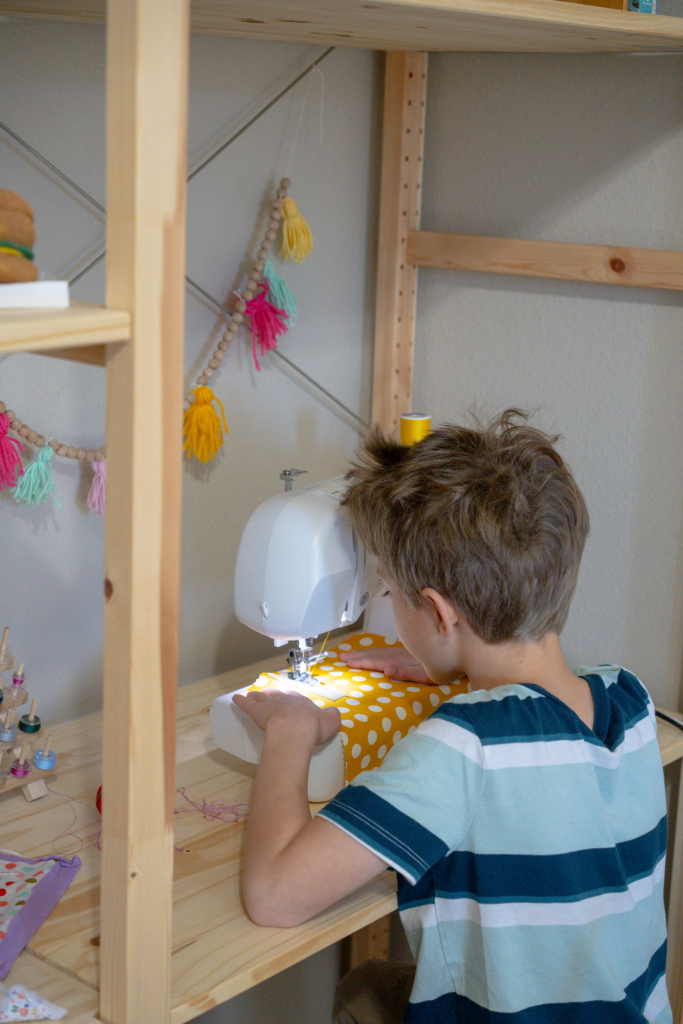 My youngest made this sweet bunny out of fabric from an old, favorite dress she's outgrown. I always call her my "snuggle bunny" so this page is very fitting.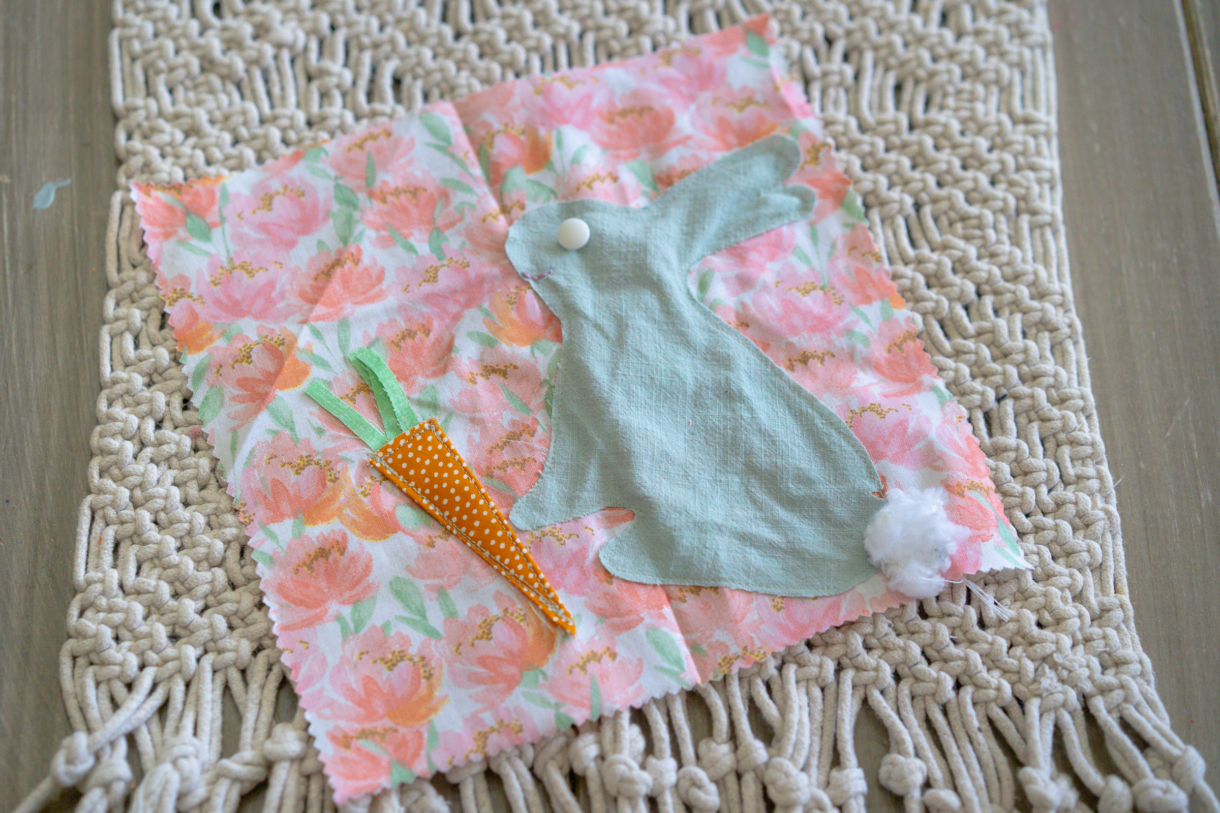 She added some texture with the button eye, fluffy tail, and loose fabric for the carrot top.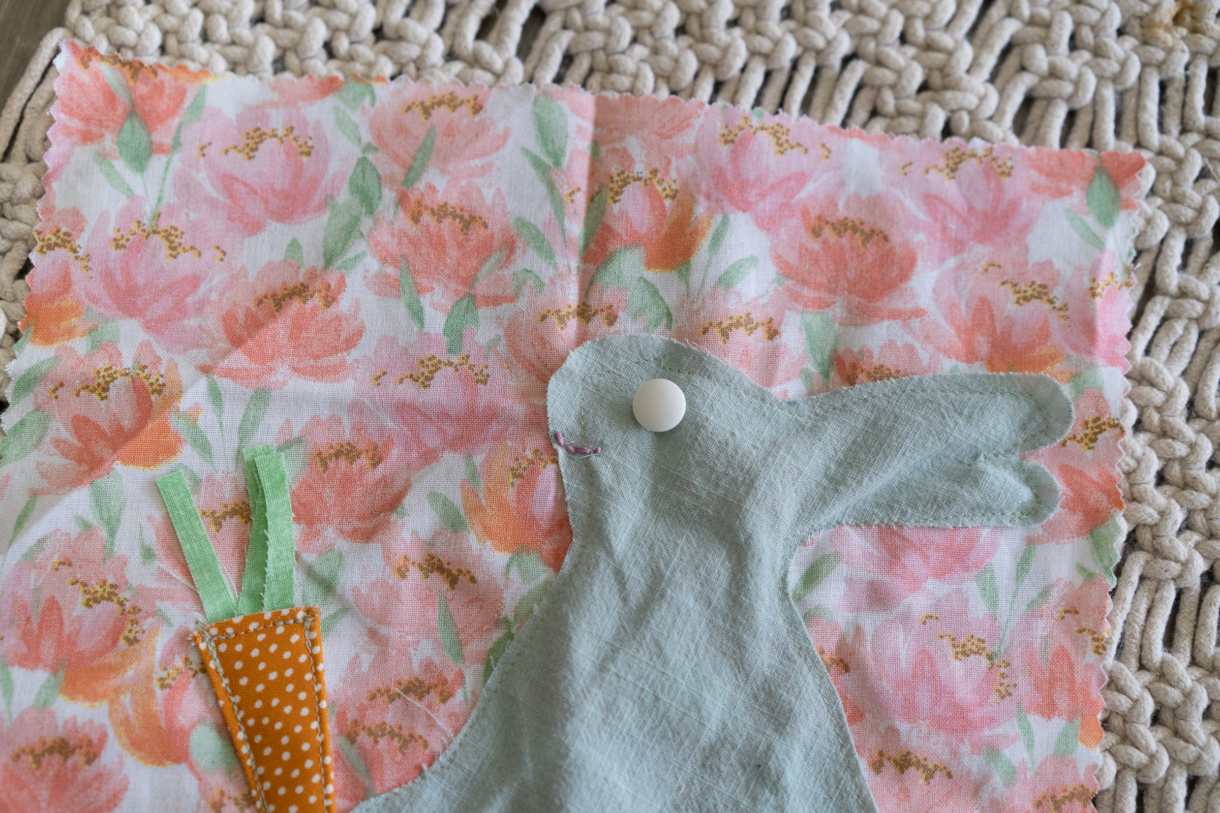 My son went with the theme of "Three Little Birds." My husband sings this song to the kids at bedtime every night.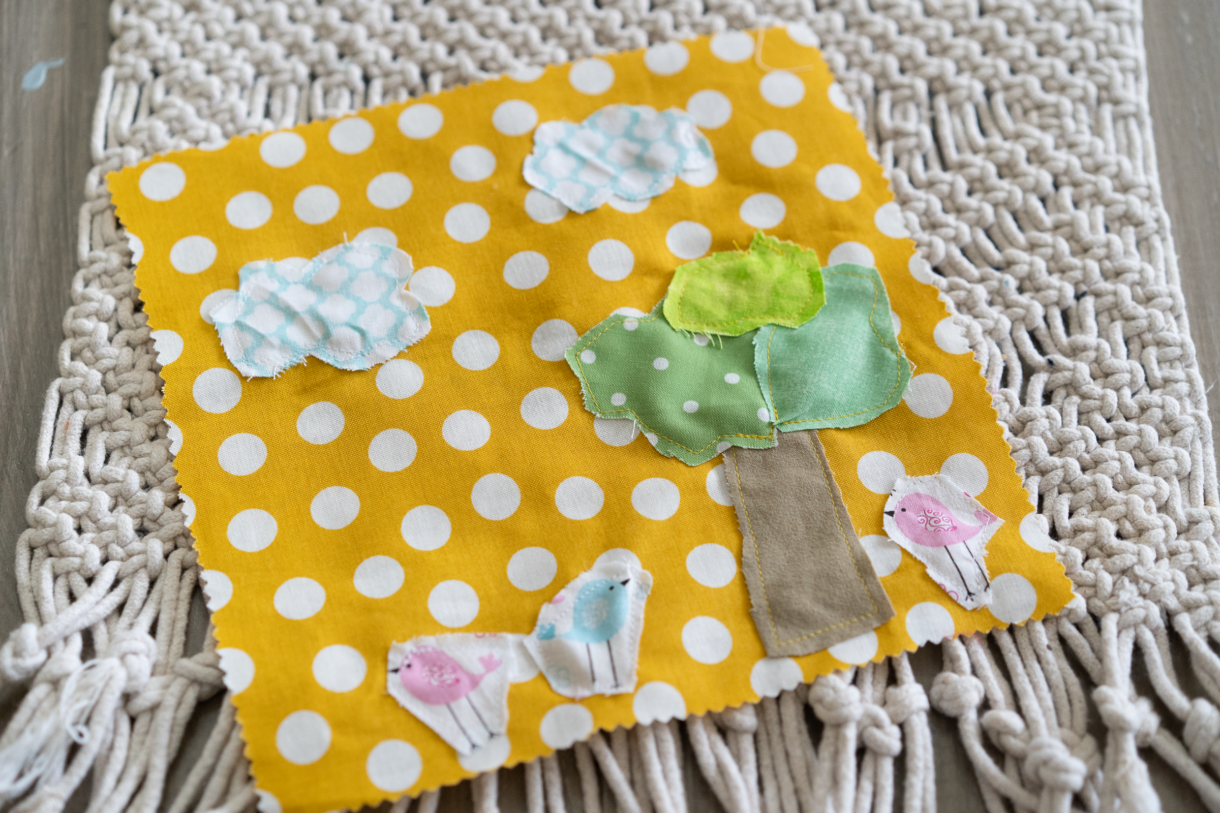 My oldest made a mixing bowl and spoon to represent her current love of cooking.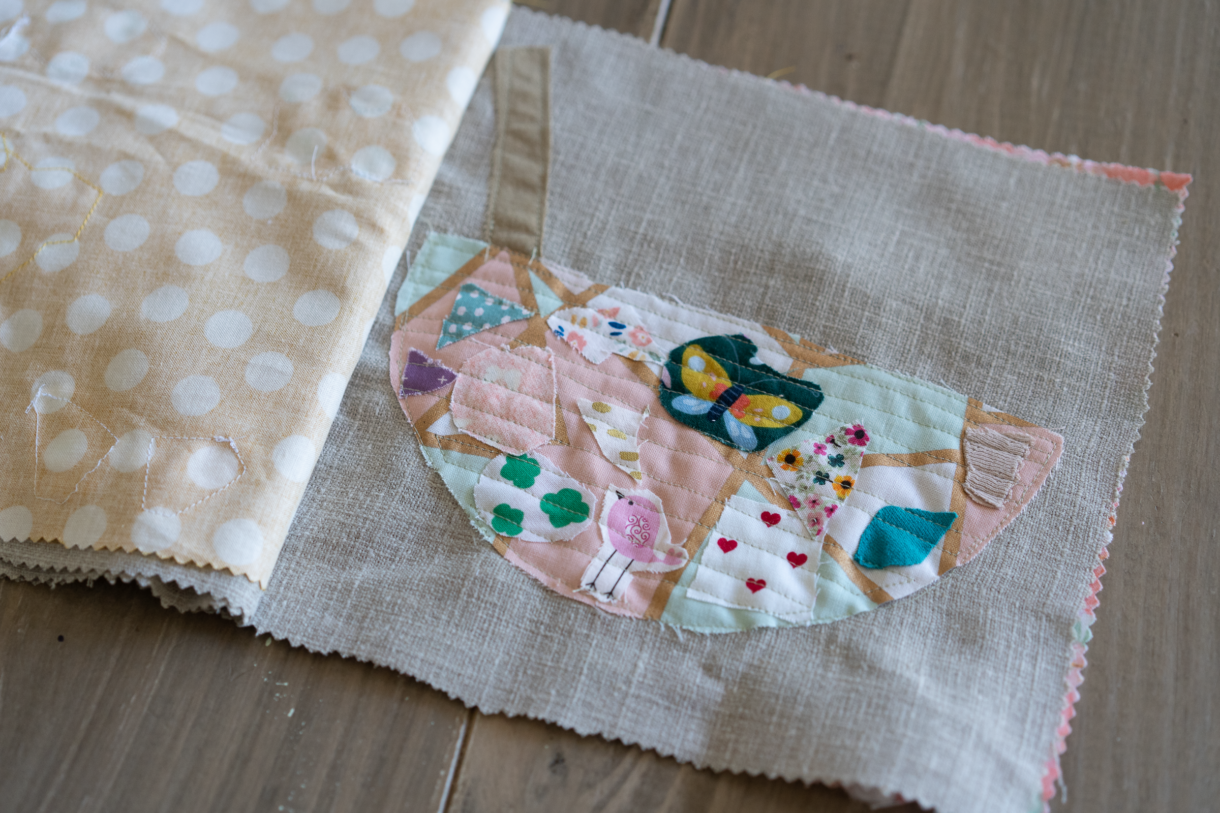 My husband even joined in on the fun and made a page for himself. The kids helped him brainstorm ideas and they came up with a miner's axe and gold since he goes to work every day to make money for the family. Creative, right?!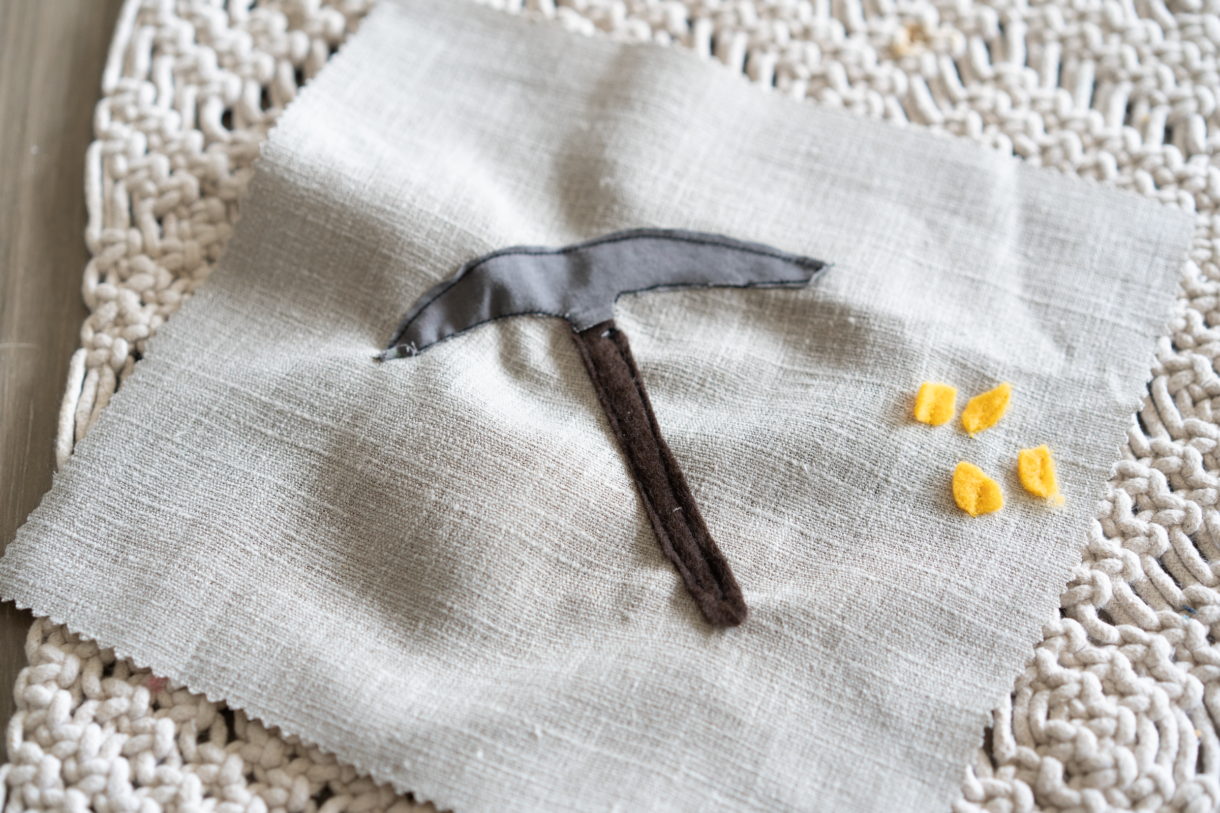 For my page, I went with the heart to represent a mother's love. This heart is filled with meaningful fabrics that remind me of so many moments from my children's lives.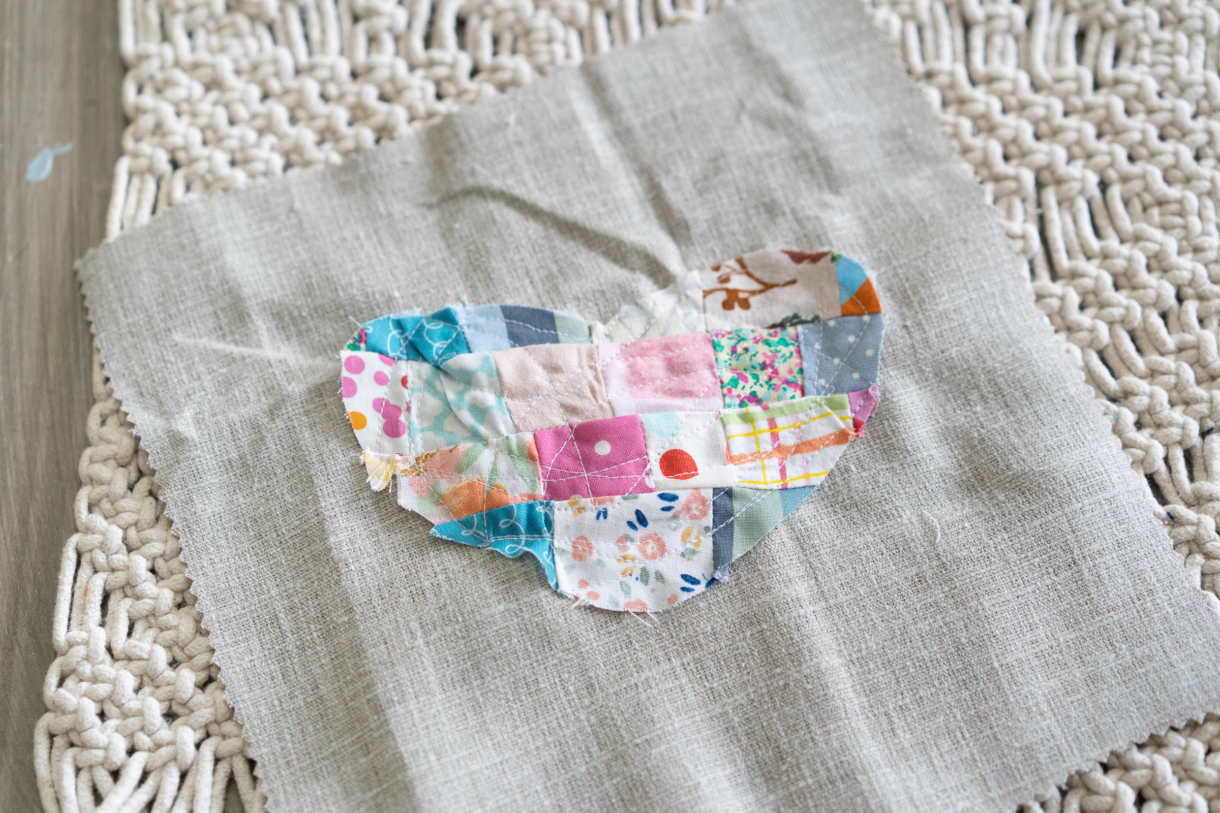 We also made a cover page. I used our Cricut to cut out fabric letters and sewed them on.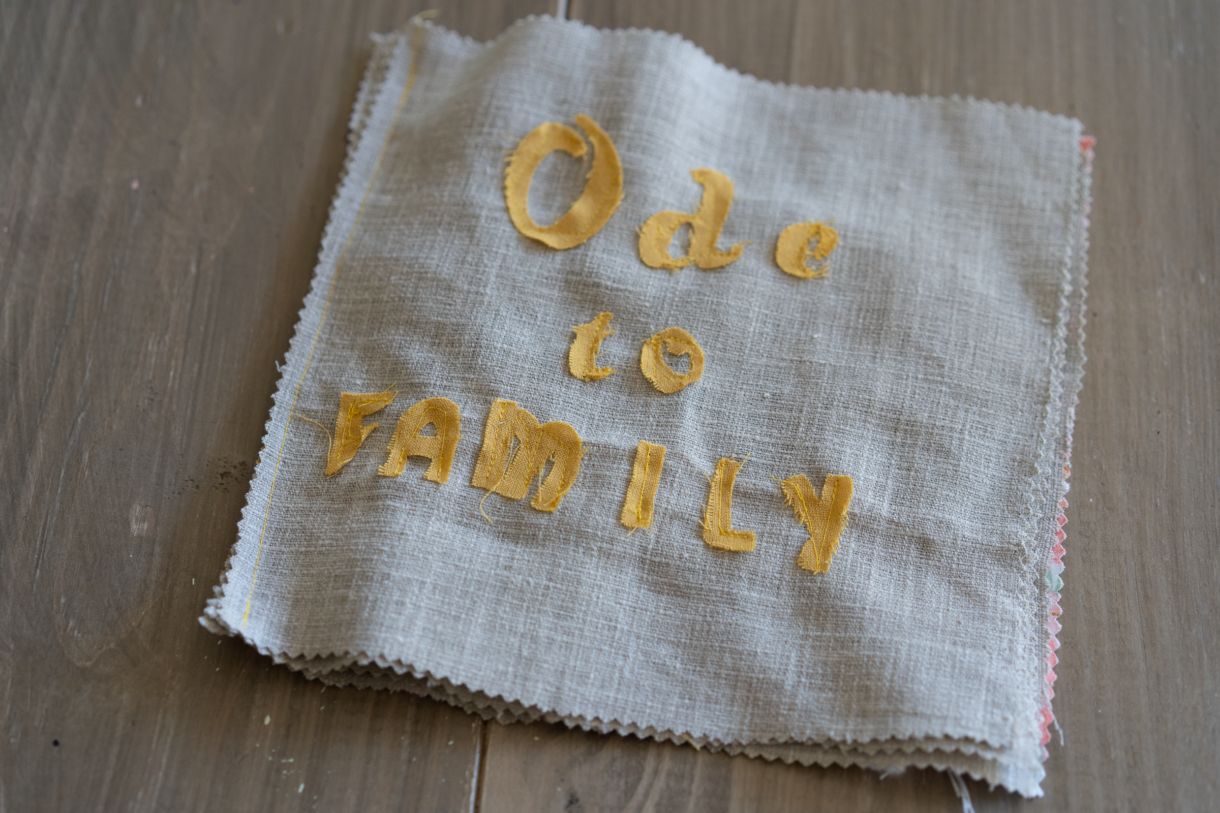 Then we sewed up the spine to bind all of the pages together. It's not very neat, but we kind of like the "rustic" look.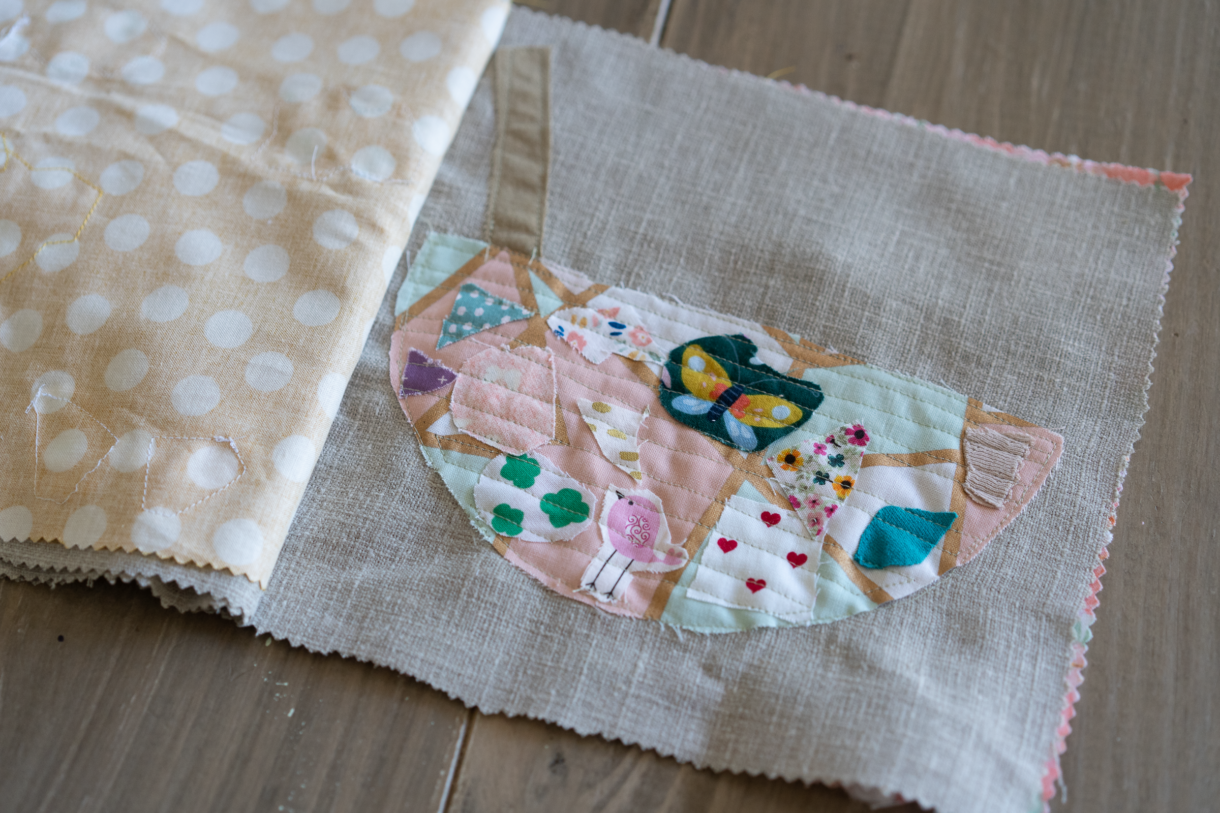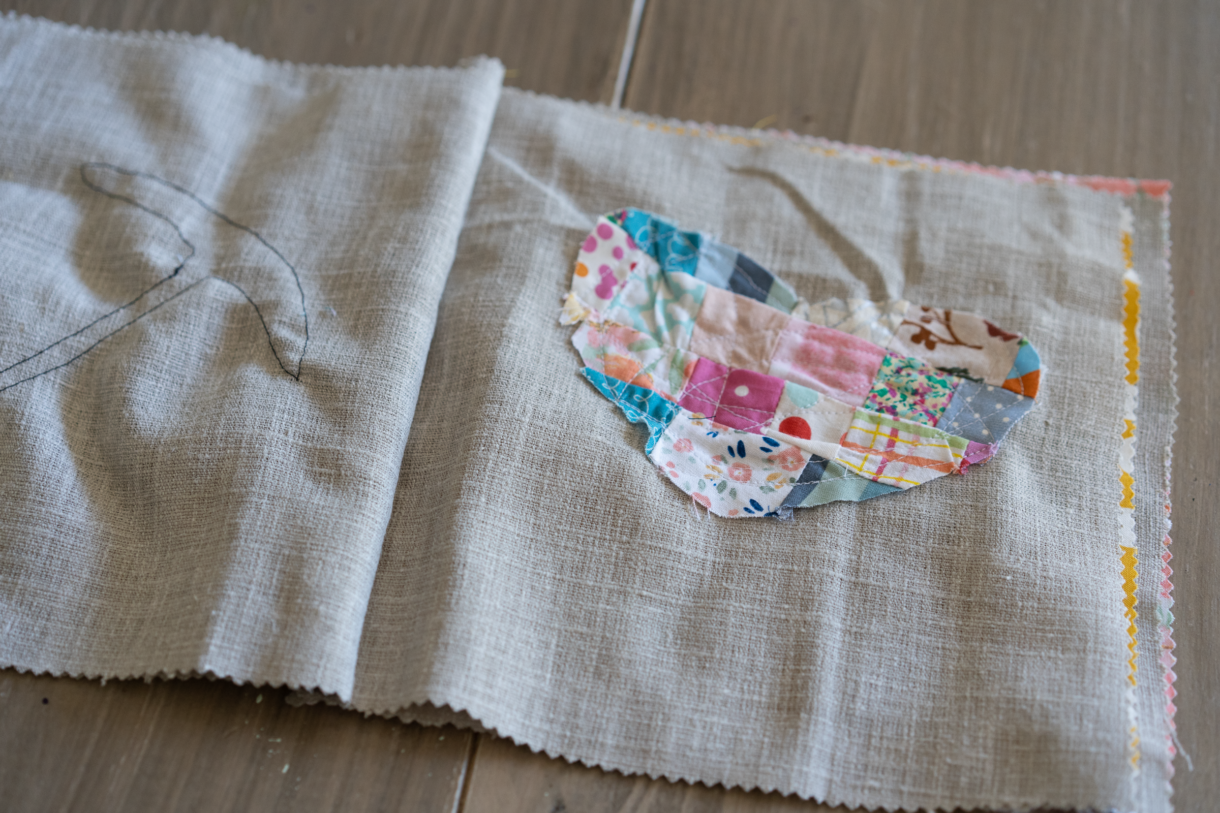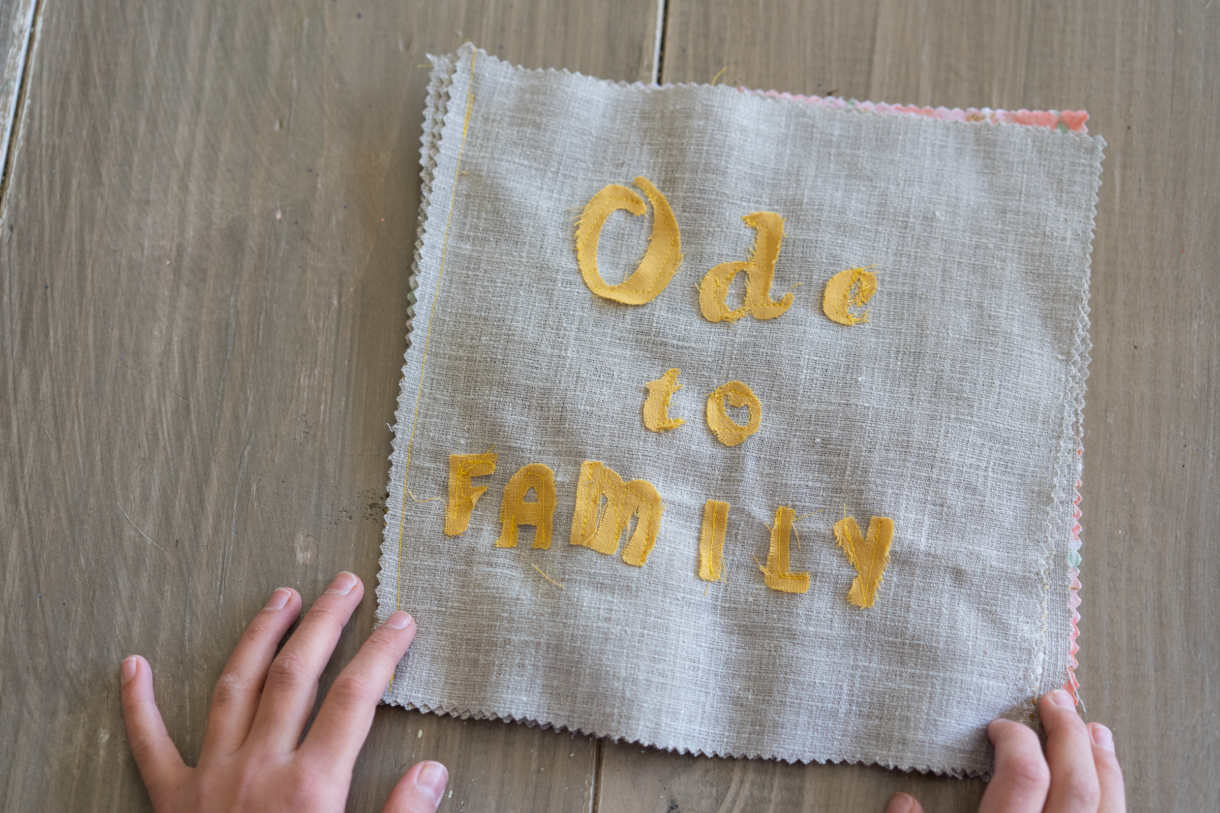 And now we have a wonderful family keepsake inspired by our art study of Louise Bourgeois!