We're big on celebrations and holidays and the 4th of July is no exception. While we might be on our summer break from formal lessons in our homeschool, but we've had a great time learning more about Independence Day and the 50 states.
I'll be the first to admit that I'm not a history buff. Learning alongside my children is actually one of the things I love most about homeschooling. And our Independence Day and 50 states study was no exception.
Independence Day Study 

Resources
I picked up The Children's Book of America a few weeks ago at our local library bookstore, and it is such a gem! This book is a collection of short stories and legends, historical material, poetry verses, and beautiful illustrations that really tells the story of America.
The 4th of July Story was included in a bundle from Beautiful Feet Books. This is a beautiful example of a living book that introduces the founding of our country in a such a sweet way.
Through the story, we encountered the Liberty Bell, George Washington, Thomas Jefferson, Andrew Jackson, John Adams, the Declaration of Independence, and much more of our country's iconic beginnings.
My daughter has been obsessed with states since last summer when we learned to sing Fifty Nifty United States. This summer we decided to learn to Draw the USA. This fun book teaches you to draw the USA one step at a time. We work on one "lesson" every few days and it's a fun challenge to see what we can remember.
And to mash up my daughter's obsession with states with my obsession with Joanna Gaines, we have these adorable flashcards by Hearth and Hand.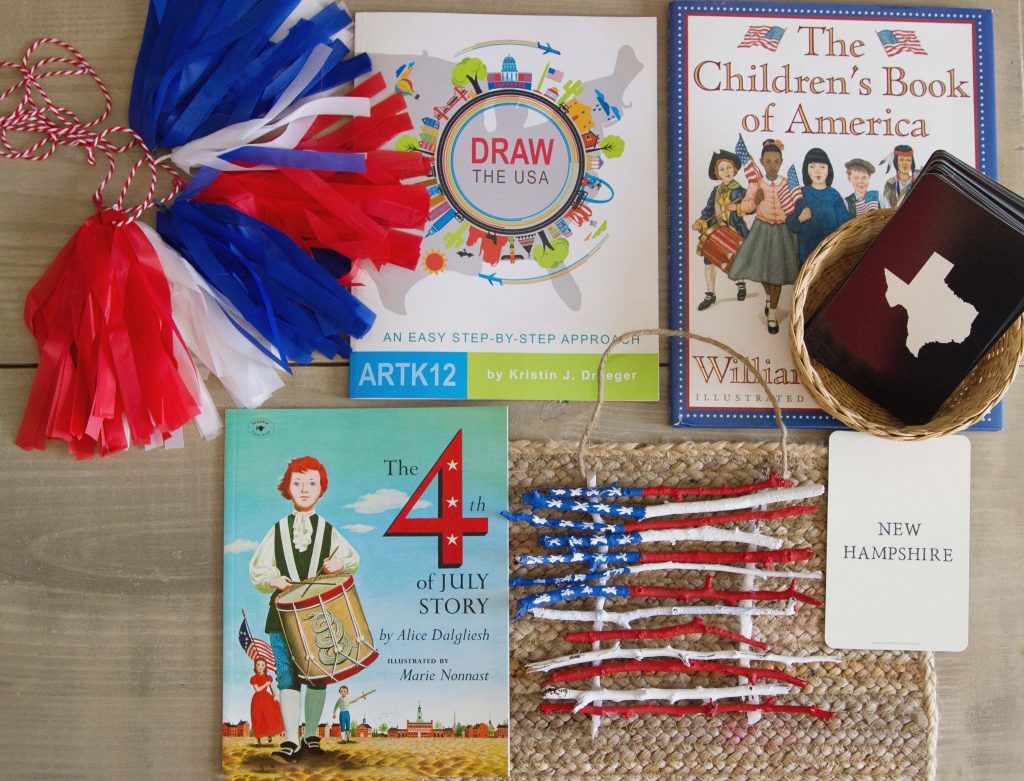 Hands-On Fun 
Summer learning is more child-led at our house, and my kids love painting. Painting these stick flags to hang in our school room was the perfect opportunity to learn about the flag and what the elements mean.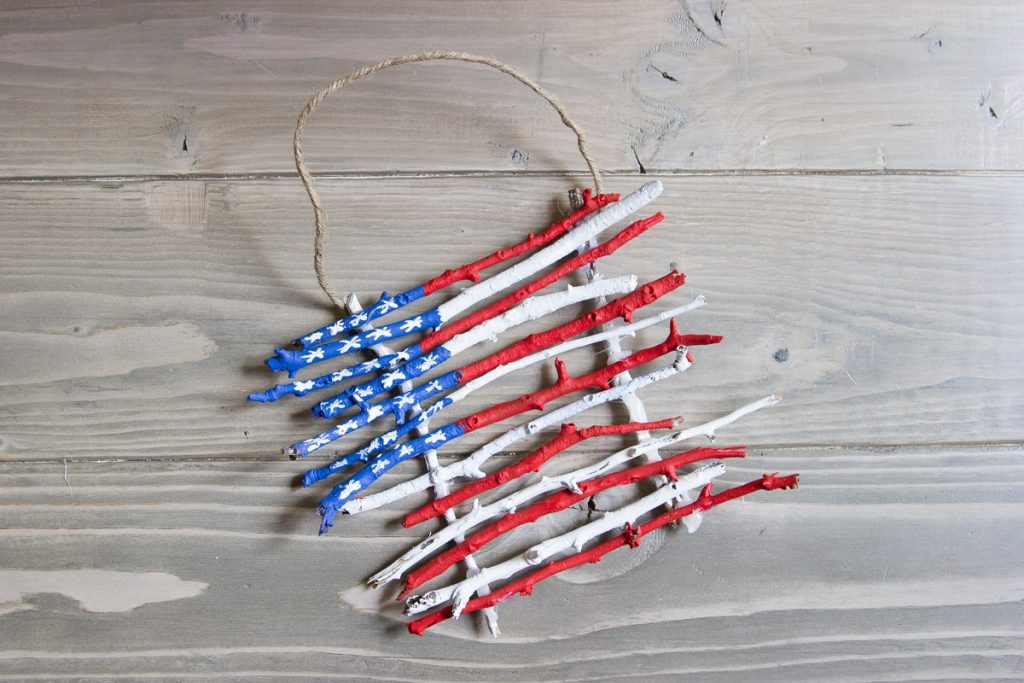 We also got busy in the kitchen making a patriotic dessert. My daughter loves Highlights magazine and begs me to make the featured recipe each month. This month's red, white, and blueberry shortcakes recipe was simple, fun, and a big hit.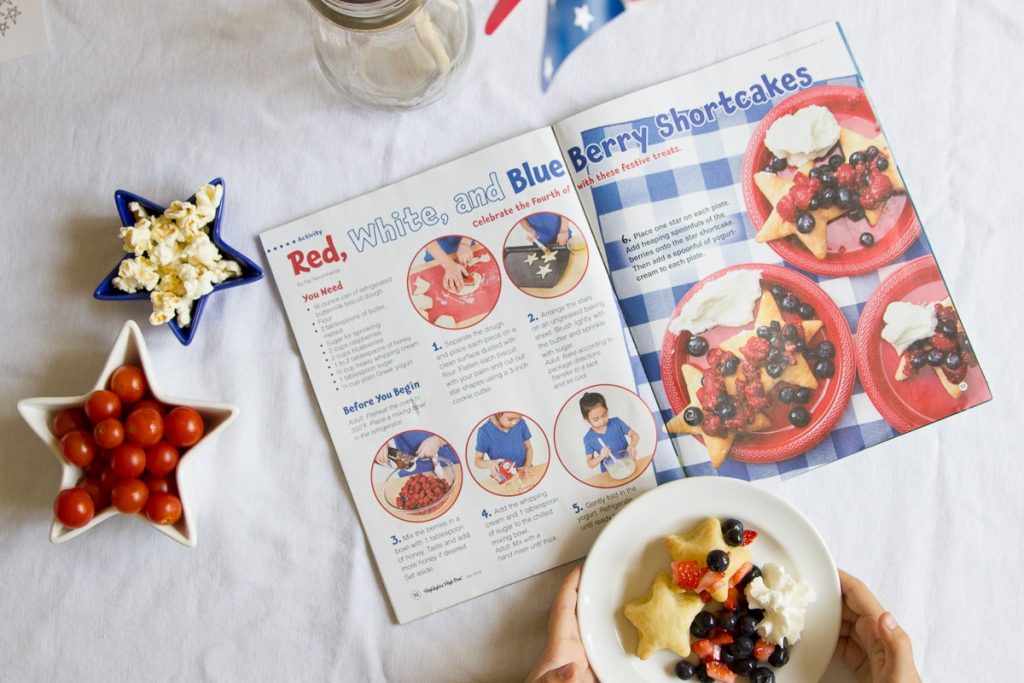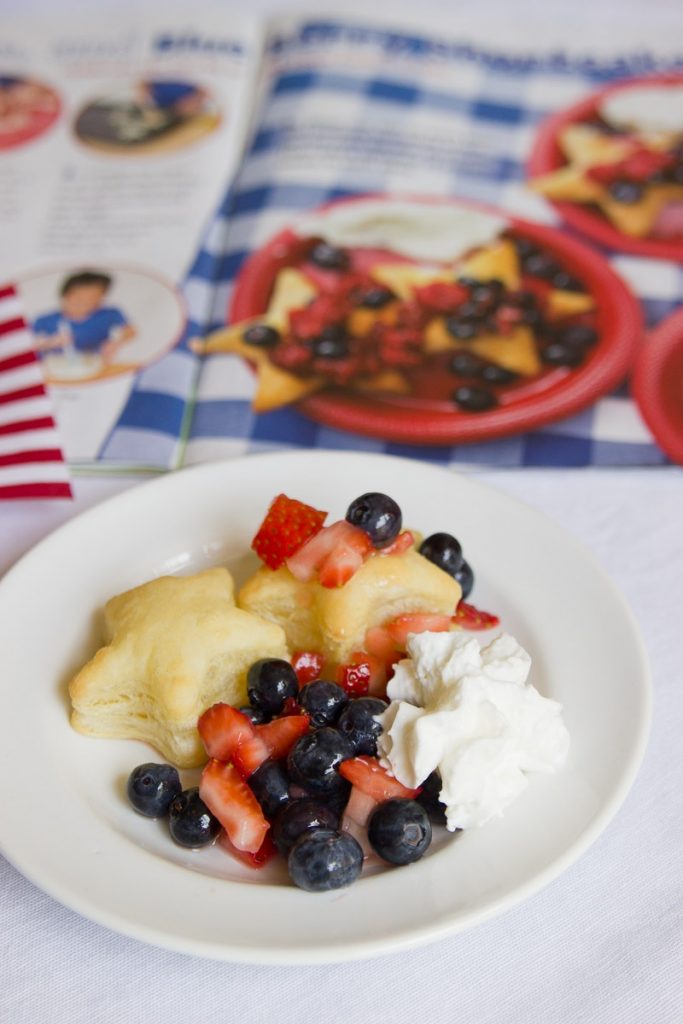 We also love our Melissa & Doug Learning Mat. The US map has the states and capitals labels on one side and is blank on the other side. We use the learning mat crayons to color and wipe it clean.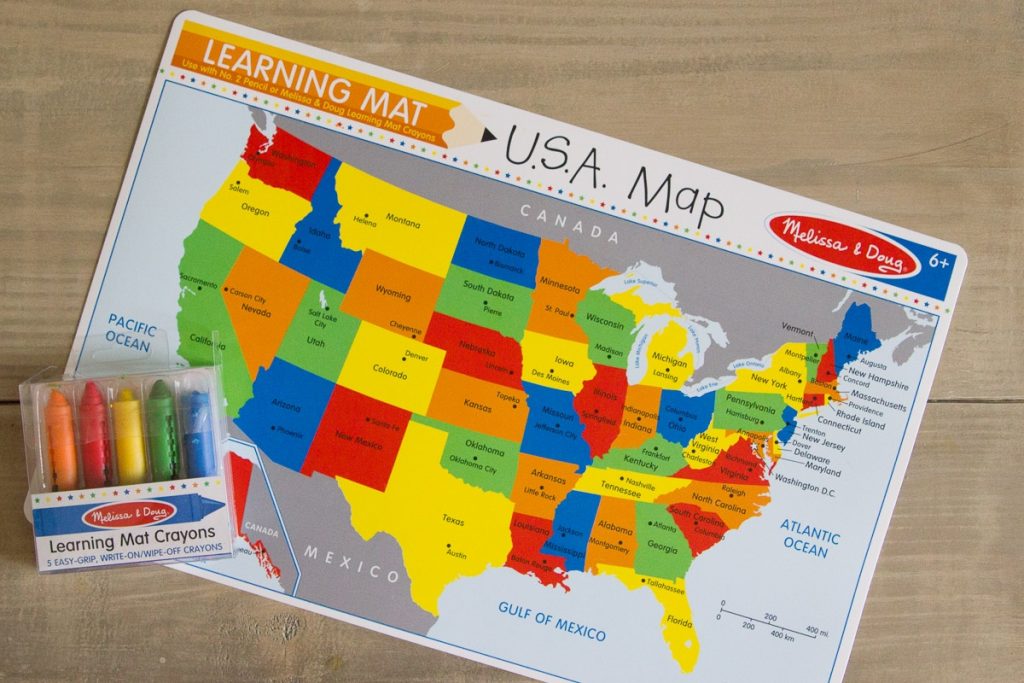 This is the perfect tool for a simple map study. Every time we learn the location of a state, usually by encountering it in a story or song, we color it in on the map.
We wipe the map clean and the following day we color in all the states we know, including the one we just learned the day prior.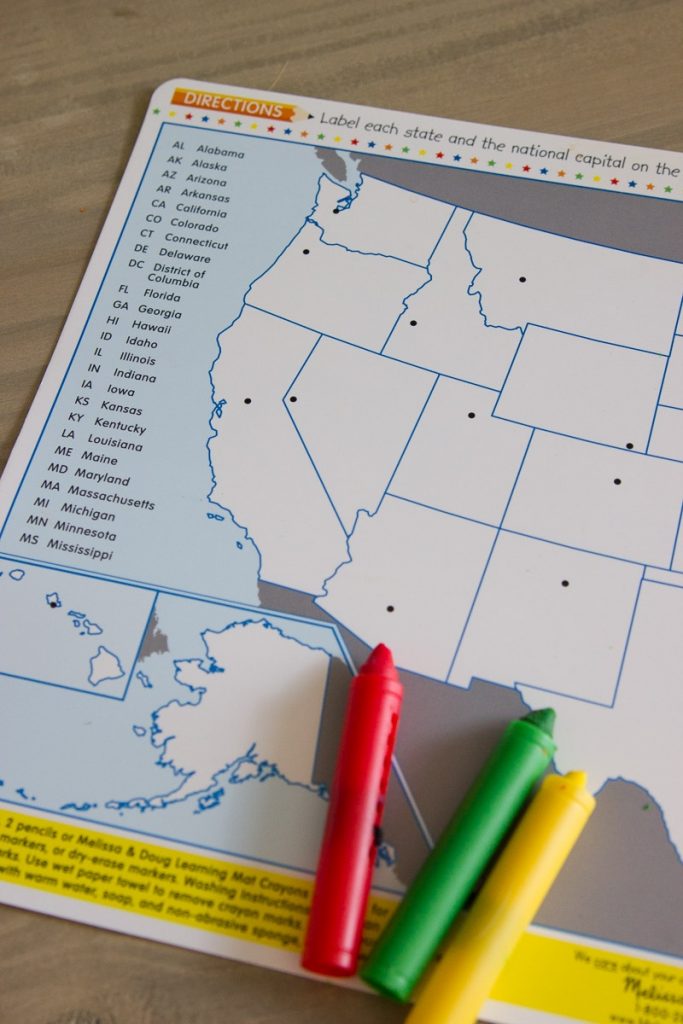 Slowly and simply, we've learned quite a few states in this way, and it's always a fun time for us.
Songs & Music 
In addition to the summer themed songs we're doing as part of our summer morning time, we are learning some patriotic songs too. A few of our favorites this year are:
We've also been reciting the Pledge of Allegiance. This is something I completely forgot about this past year, but I think we will add to our homeschool going forward. The kids love saying it, and it's a great way to instill pride in our country.
I printed out the words and we'll add this to our morning time binder. I'm sharing the FREE printable if you'd like to have a copy too! Click here to download.
Independence Day Poetry Teatime
We typically do a low key poetry teatime each week, but holidays are the perfect excuse for a themed poetry teatime celebration! Our 4th of July poetry teatime included our star-shaped dessert and a variety of red, white, and blue snacks.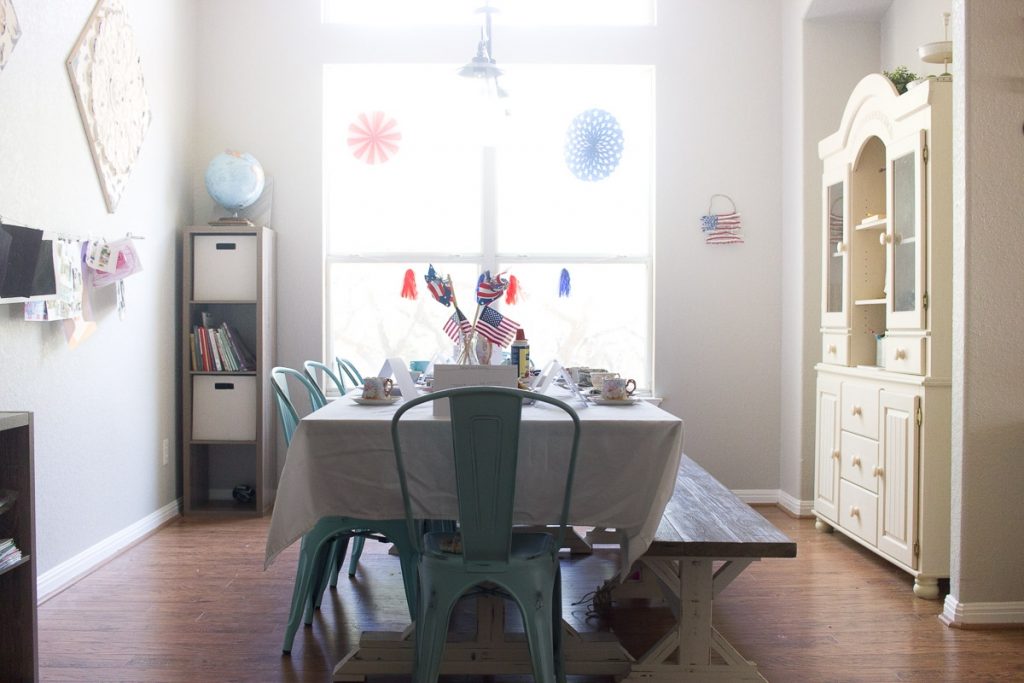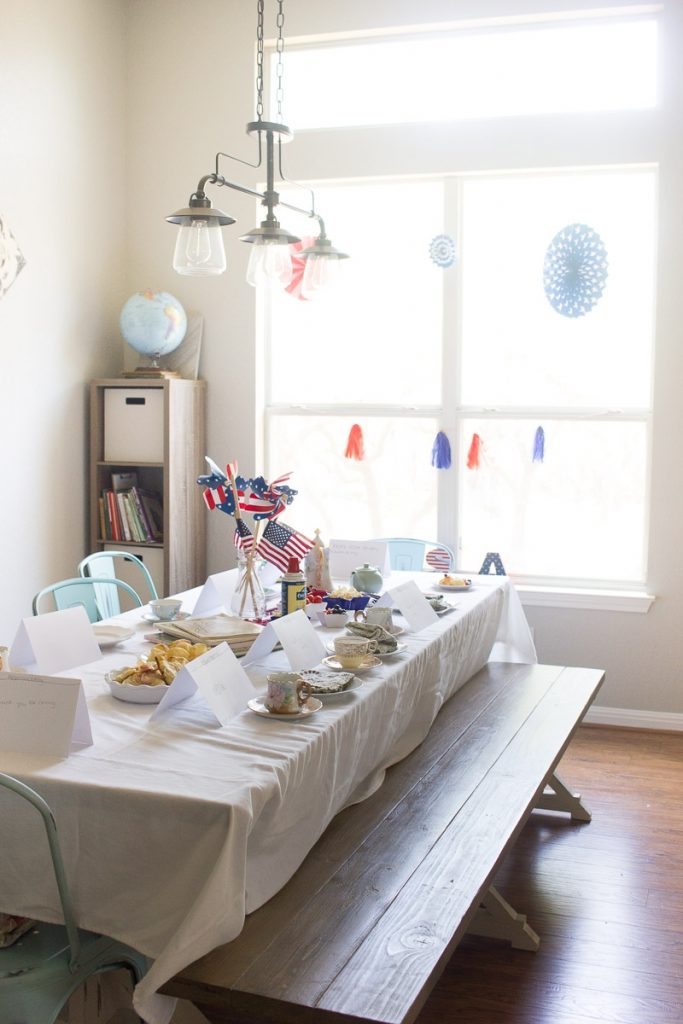 My 6 year old made place cards for everyone and added some fun decor to our table.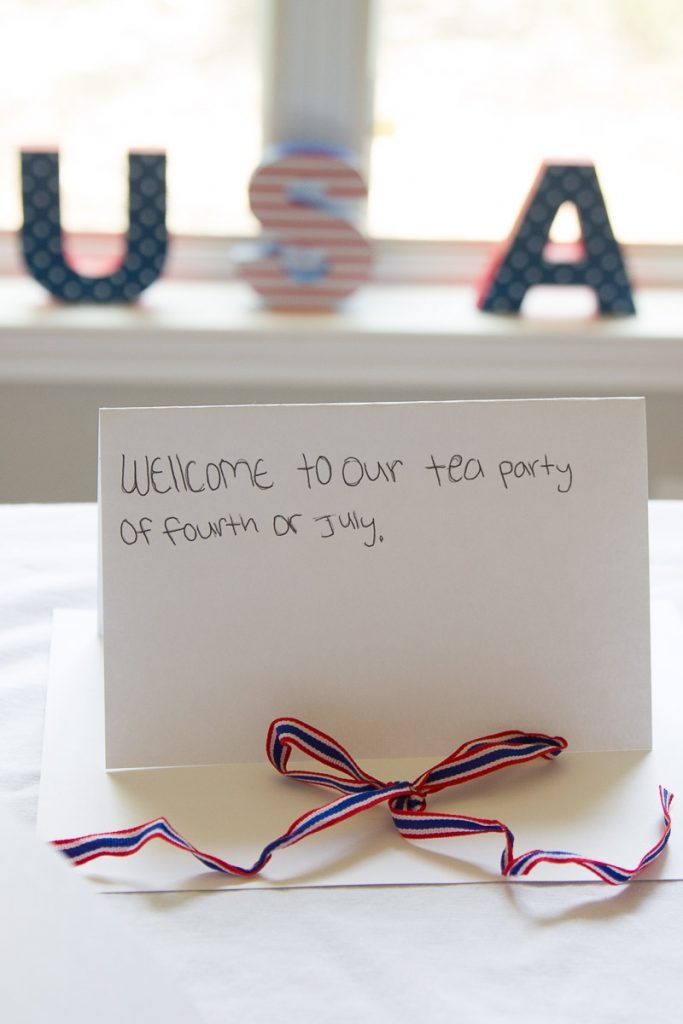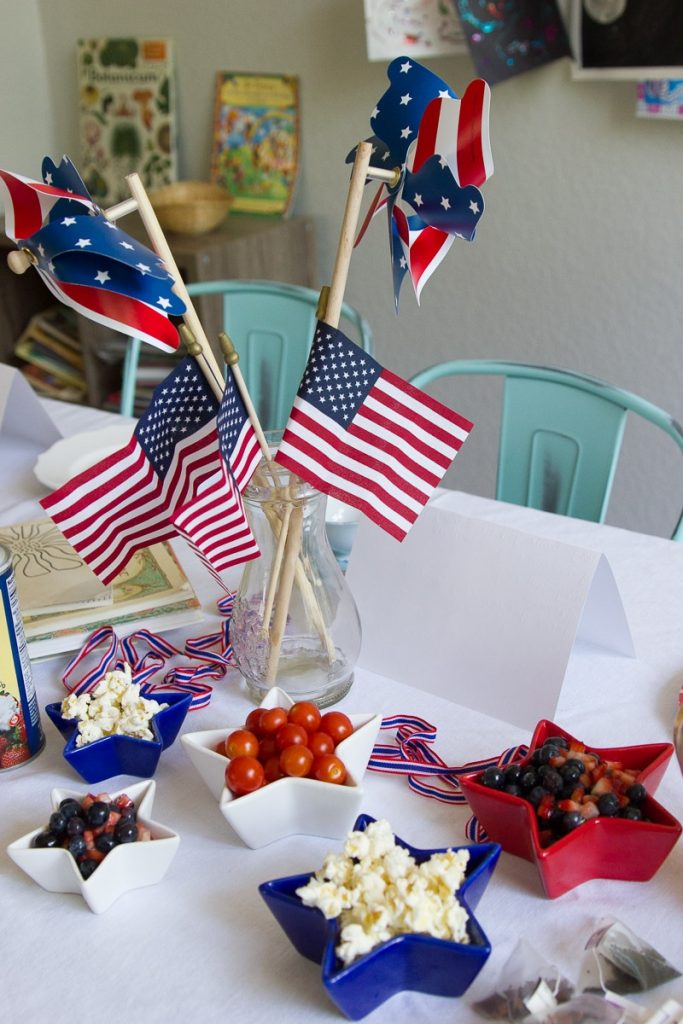 We found some great seasonal poems to read in a few of our favorite poetry books.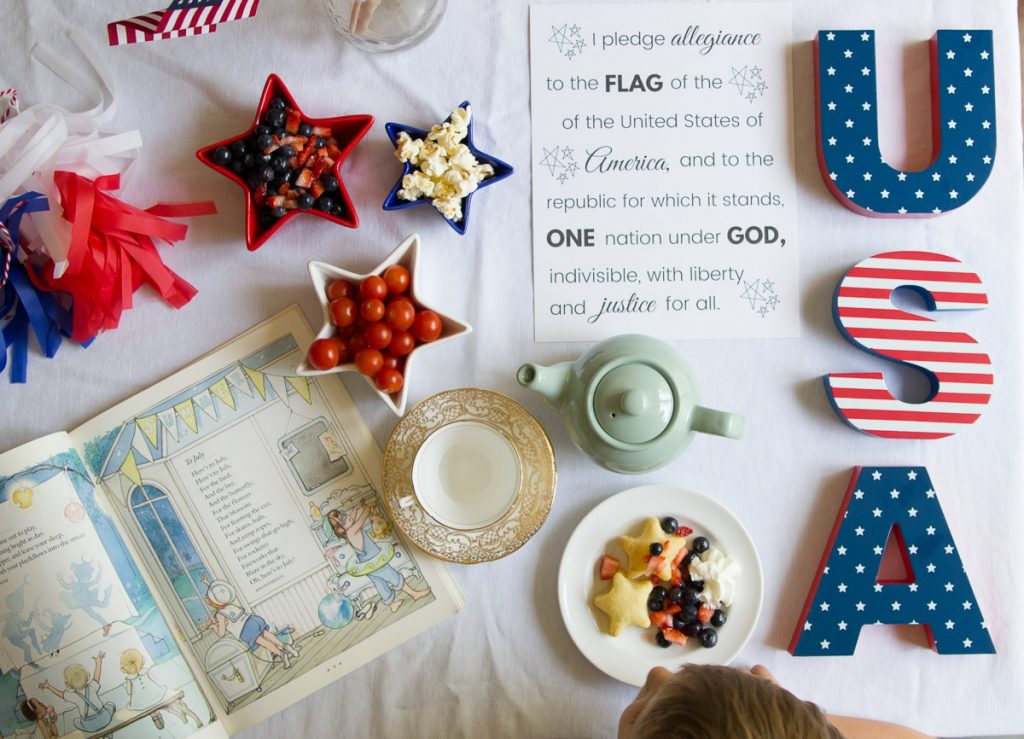 Some of us even dressed up for the occasion. It was a grand celebration!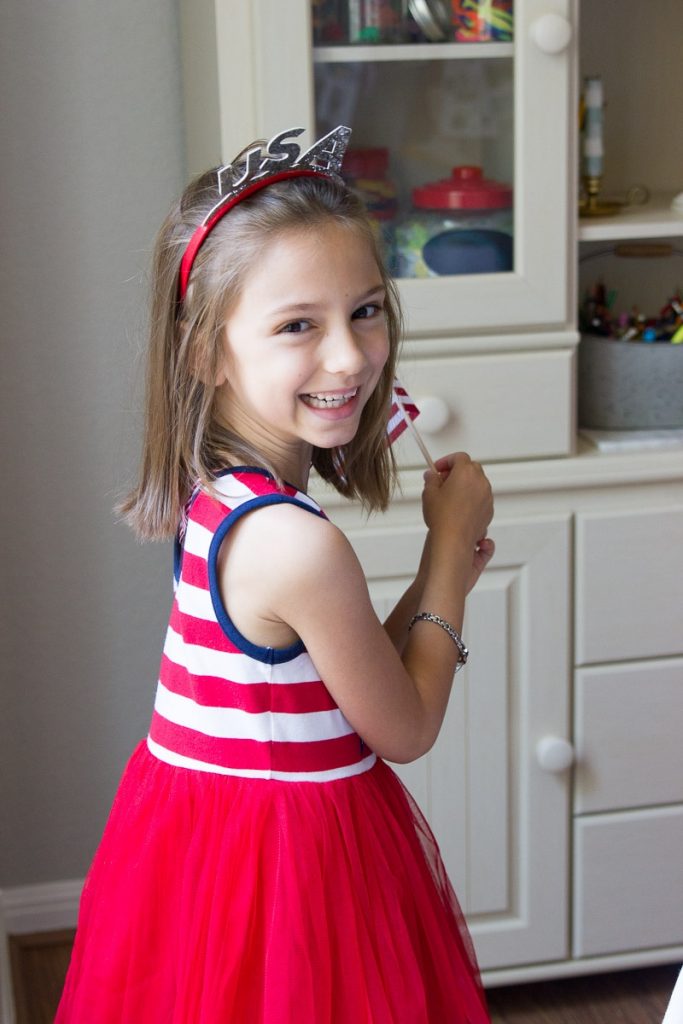 Happy 4th of July, friends!