We're enjoying a much needed break from our lessons this summer. But despite the break from our formal learning, our family definitely runs more smoothly when we maintain a rhythm and a purpose to our days. Our summer morning time is one way we establish rhythm in our days.
I already shared a lot of the fun extras we're doing this summer with our summer bucket list, but I also wanted to share the everyday learning we're doing too.

A note on educational philosophy
While we are a mostly Charlotte Mason-inspired family, our morning time draws on some elements from the Waldorf  philosophy as well. In my mind, there is a lot of overlap between Charlotte Mason and Waldorf in the early years.
Both philosophies value teaching the whole child with an emphasis on the natural world.
Our summer rhythm
Our summer rhythm includes time for work and fun and exploring nature and using all of our senses. My children are young at 6, 4, and 1 which means they still relish the simple joys of life. It doesn't take much to excite them, and simple, easy days are our best days.
There's a fine balance between planning enough and not over-planning. I like to have a general idea for the flow of our days, but I don't plan out specific topics or activities for each day. Our days take shape organically, and I'm often surprised by what we end up doing.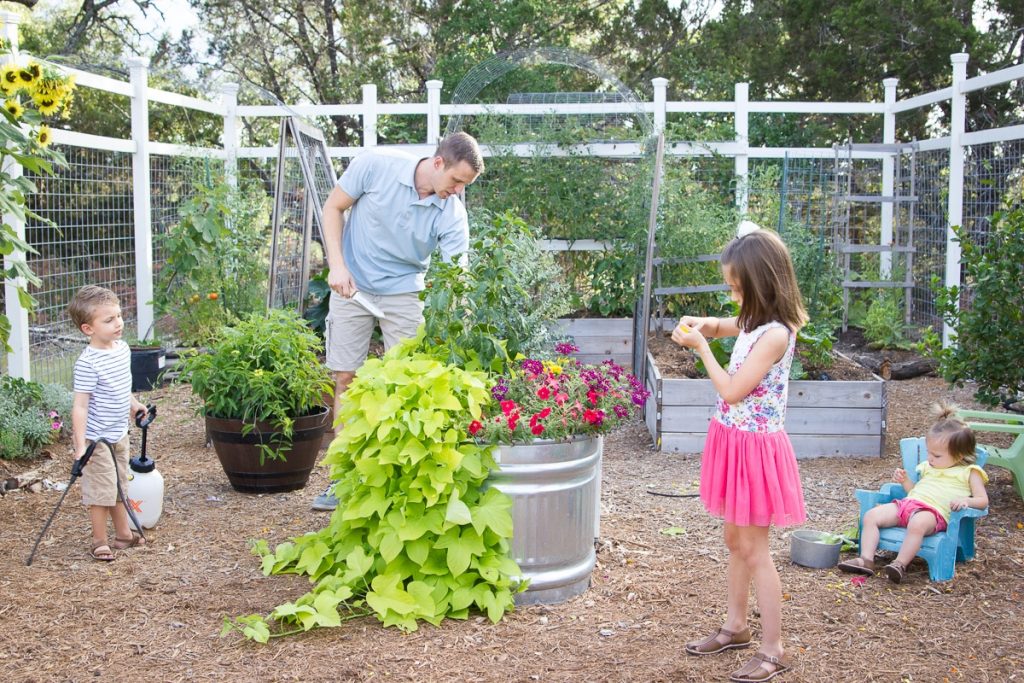 My oldest daughter is participating in several camps this summer. She has selective mutism and a big part of her recovery is constant exposure to groups, new people, and challenging situations.
On days she doesn't have camp and we don't have activities out of the house, we do our morning time routine. This happens 2-3 days a week and includes our opening song, morning verse, yoga, poetry, music and movement songs, seasonal picture books, and nature lore.
You can see more about our typical morning time here. 
Morning time takes about 30 minutes.
Daily Rhythm
Whether we do morning time or go out for a morning activity, I try to keep a daily rhythm that helps us maintain order and balance and plenty of leisure time.
Of course there are times when we venture outside of this rhythm. But having a plan in place has been essential in having smooth days, even during our more unstructured summer.
Monday
Mondays are always our home days. Our weekends are always full with family time and outdoor time, which means all of our chores don't always get done. It's our day to catch up on laundry, clean toilets, wash the sheets, and do deep cleaning tasks like clean the baseboards, dust ceiling fans, etc. We also water our indoor plants.
From the very beginning, I include the kids in all of these home maintenance tasks. They love helping, and as they get older they are more and more of an actual help. On Mondays, we always start with our morning time and a good amount of outdoor time to start the day off on the right foot.
I find that when I invest in filling up their emotional tanks early, I am able to get a lot more done throughout the day. We break up our chores with snack time, outdoor play breaks, and plenty of free play for the kids.
Home days are perfect opportunities for some inspired play activities as well. We love using activities from The Homegrown Preschooler and their curriculum, A Year of Playing Skillfully.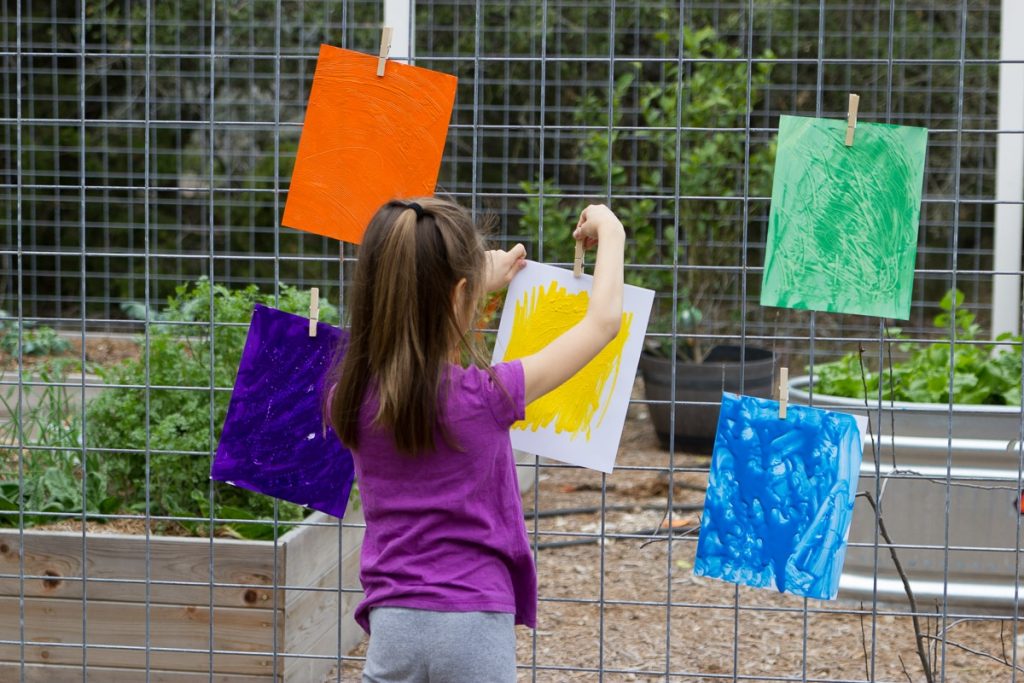 Even though it's a chore day for me, these days are some of our most favorite days!
Tuesday
Tuesdays are our baking day. All of my kids love helping in the kitchen, and my 6 year old is especially taking an interest in baking. Now that she can read, she loves browsing cookbooks for ideas and reading the recipes.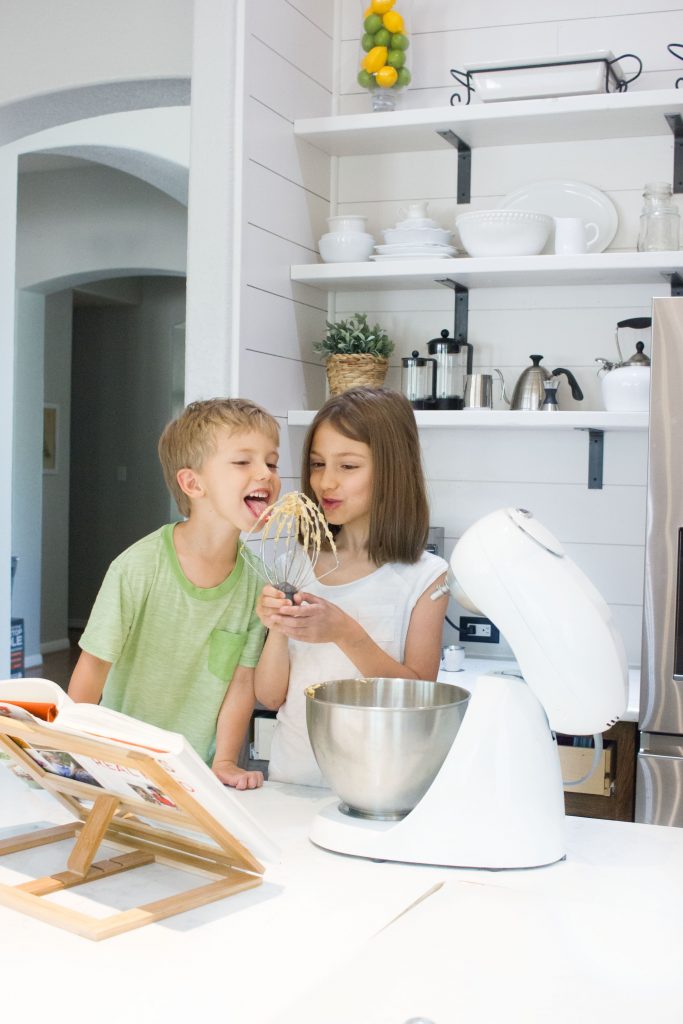 Of course the best part of baking is eating, right?! Poetry teatime is the perfect opportunity to sample our hard work and delight in beautiful words.
Wednesday
Wednesdays are for art. We do some kind of "lesson" and get our creative juices flowing. This summer I'm using Drawing With Children as a guide and also getting some inspiration from Creative Bug.
We'll be doing lots of watercolor painting, charcoal drawings, chalk pastels, oil painting on canvas, collage, paper mache, using our outdoor easel (that needs its own blog post soon!), and more!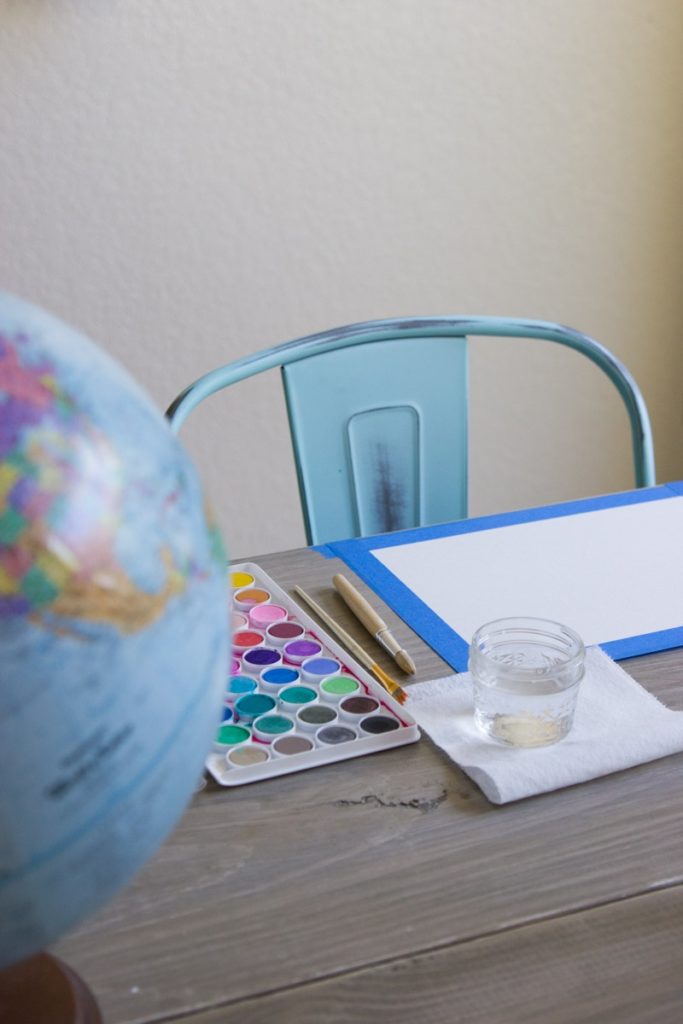 Thursday
Thursdays are when we run errands. We make our weekly trip to the library, and other errands as needed.
Since moving out to the country, I've retrained myself not to run to the store for every little thing. Keeping errands to one a week makes us more efficient and protects our time during the rest of the week.
Our library has beautiful green space and our small town has an incredible nature center with our favorite creek. This means we can often fit in several hours exploring nature while out and about. Win win!
Friday
Friday is friend day. We see a lot of friends throughout the week, but I try to plan a playdate or a group outing with our local Wild + Free group on Fridays.
We try to do nature walks or nature-inspired activities on the days because they are always more fun with friends.
Music & Movement Songs
Music is good for the soul, and we always have music on when we're at home. We rotate between classical music, folk songs and children's music from Elizabeth Mitchell, Raffi, and some other (not annoying!) children's artists.
The Ants Go Marching
The Star-Spangled Banner
America
Stories
We are a book-loving family for sure, but we also love stories. There is such value in storytelling for young children.
We'll tell these classic stories this summer, taking time to really enjoy each one.
Summer Story Choices 
The Frog Prince
The Ugly Duckling
Little Red Hen
I don't read the stories to my children, I simply tell the from the heart. This does take some preparation because I need to read the story ahead of time of course.
We usually ruminate on a story for several weeks. We might tell the story the first week, then add puppets, change the ending, change the characters…storytelling is an art and its fascinating to see imaginations at work when they heart a good story.
Foreign Language
We're learning Spanish in our home, and aim to spend 10-15 minutes every day doing an informal Spanish lesson. This summer, we are focusing on learning through songs with this book and CD.
Picture Books for Summer
Poetry
We include one or two poems during our morning time, and of course enjoy poetry during our weekly poetry teatime. Even the youngest children are captivated by the beautiful verse and rhythm in poetry.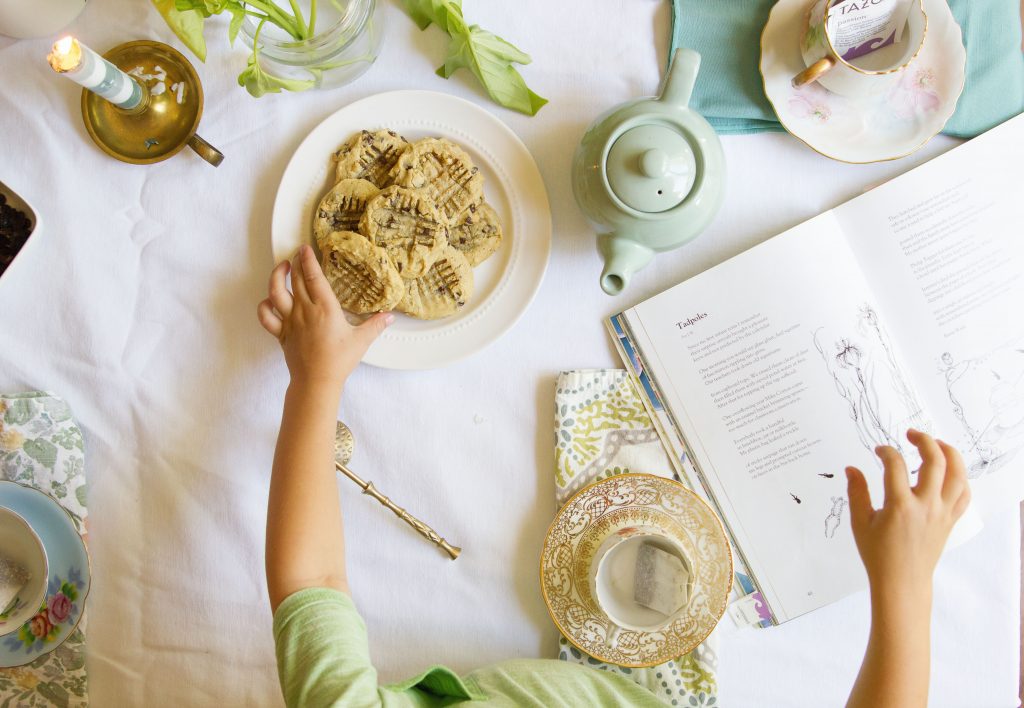 At my children's ages (6, 4, 1) we simply read the poem and soak it in. No explanation or moral lessons are necessary.
For our summer poetry readings, I've selected a childhood favorite along with a wonderful collection of seasonal and nature-inspired poetry.
Nature Study Resources
Summer is ripe with opportunities for learning about nature. The heat in our area means we actually spend more time indoors in the summer, but we still spend at least 2-4 hours outside each day.
My children has had an interest in learning about frogs lately. We spend a lot of time at a nearby creek and river which happen to have lots of frogs so this is a perfect special study topic for us.
We will also explore trees and try to learn more about the native special in our area. And by my daughter's request, we'll learn about squirrels, frequent visitors to our bird feeders!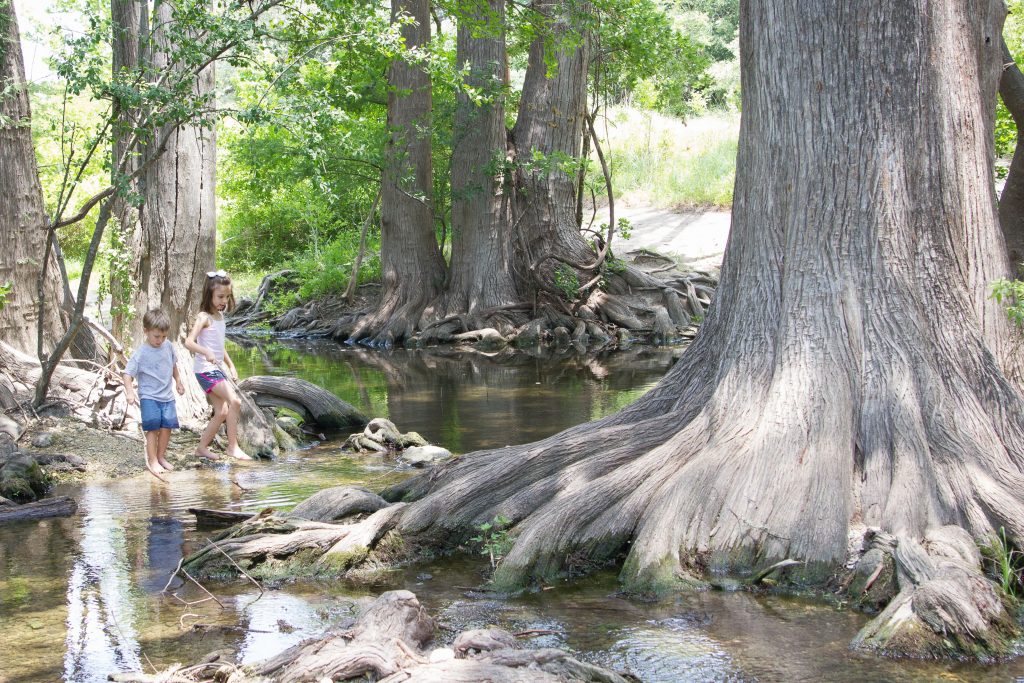 We won't be doing elaborate unit studies or creating endless themed activities to learn about this topics. Instead, we'll casually observe while we'r out in nature and spend some focused time outside making observations and noting them in our nature journals.
We'll also spend time reading from some of these resources during our morning time:
Handcrafts
Summer in south Texas means we're spending a lot of time indoors taking refuge from the heat. This gives us more time than usual to focus on our handcrafts.
We gave up typical children's arts and crafts a few years ago in favor of crafts that teach a skill, bring beauty to our lives, and offer a practical use.
This past school year we worked a lot with yarn. We finger-kintted, made yarn wall hangings and pom-poms, made coasters and scarves with our loom, and more. This summer, my daughter wants to do more painting and sewing.
We plan to try our hand at oil painting on canvas. We're also working on an embroidery sampler with a class through Creative Bug. I also have a few projects planned that we'll use for our school next year like swing bean bags and painting "days of the week" peg people.
If you want to try out Creative Bug, here is a 14-Day Free Trial to Creativebug + Save 20% (including sale items!) at Joann!