Three sick kids for a full week means we've been watching some extra TV in our house lately. We try to mix up the cartoons with documentaries, and we stumbled onto a fun documentary on Disney+ that turned a sick day on the couch into a super fun afternoon!
In an episode from the Disneyland Television Program titles "The Plausible Impossible" from the 1950s, Walt Disney explains how through animation, the impossible becomes plausible. He walks the audience through animation from the very beginning with cave drawings to Egyptian scenes and finally through the precursors to modern day animation.
The film is in black and white, and I wasn't sure it would hold my kids' attention, but they really enjoyed it!
Walt Disney shares several early tools and machines that were used to create animation. One of those tools he demonstrates is a thaumatrope–a simple device that relies on a concept called persistence of vision which there are actually two separate images, but the eye puts them together into one single image.
Here's a great short video that explains the science behind how Thaumatropes work:
Many times when we do a project, I'll make a sample as a demonstration and then let my kids design their own projects with my sample as a starting point. But since we had just watched the documentary with Walt Disney's example, they got straight to work creating and exploring what worked and what didn't.
It's not always easy, but I do my best to keep my mouth shut during this process and let them explore freely. We had a few fails, usually due to drawing the pictures too small so that they didn't quite match up, but overall it was pretty easy to find success with this project.
My kids all really loved brainstorming design ideas and drawing their own designs. After they had made several, I created a few digital templates and printed those out as well. They enjoyed coloring these and spinning them as well!
We had lots of faces with hats and hair, a fishbowl and fish, a lion in a cage, a flower in a pot, and a shining star.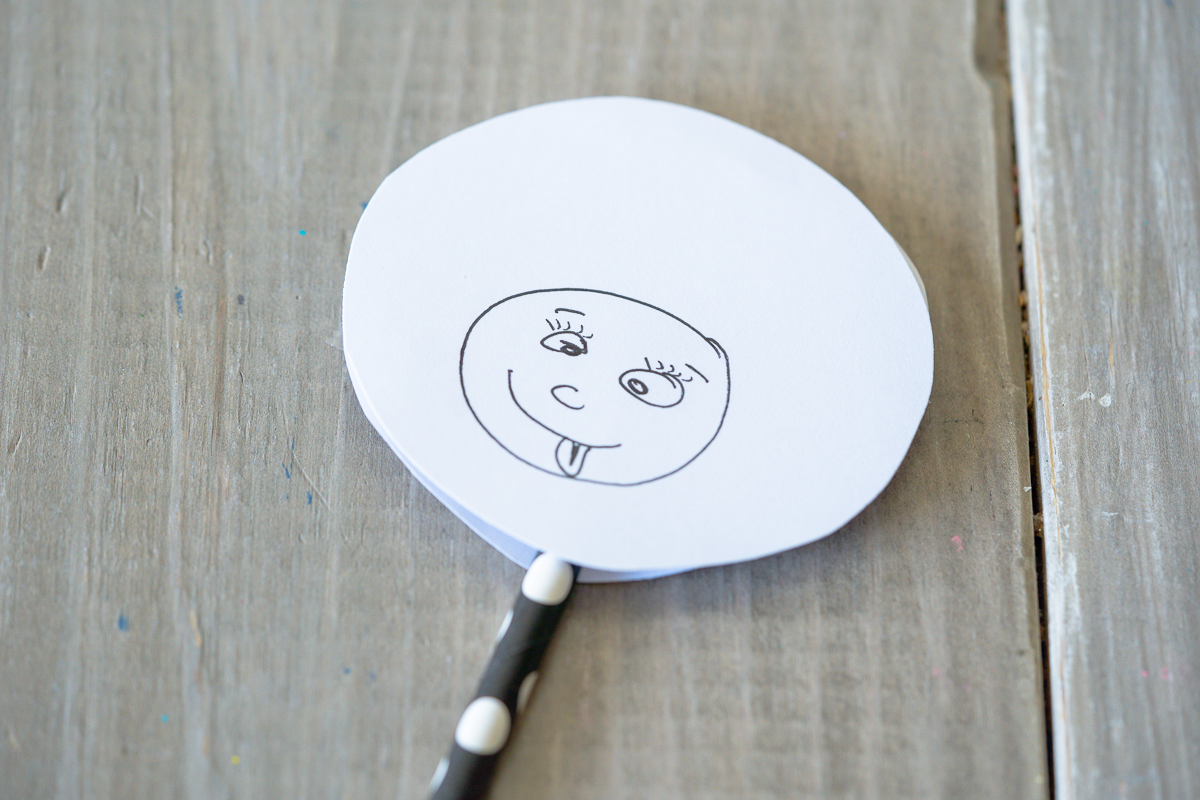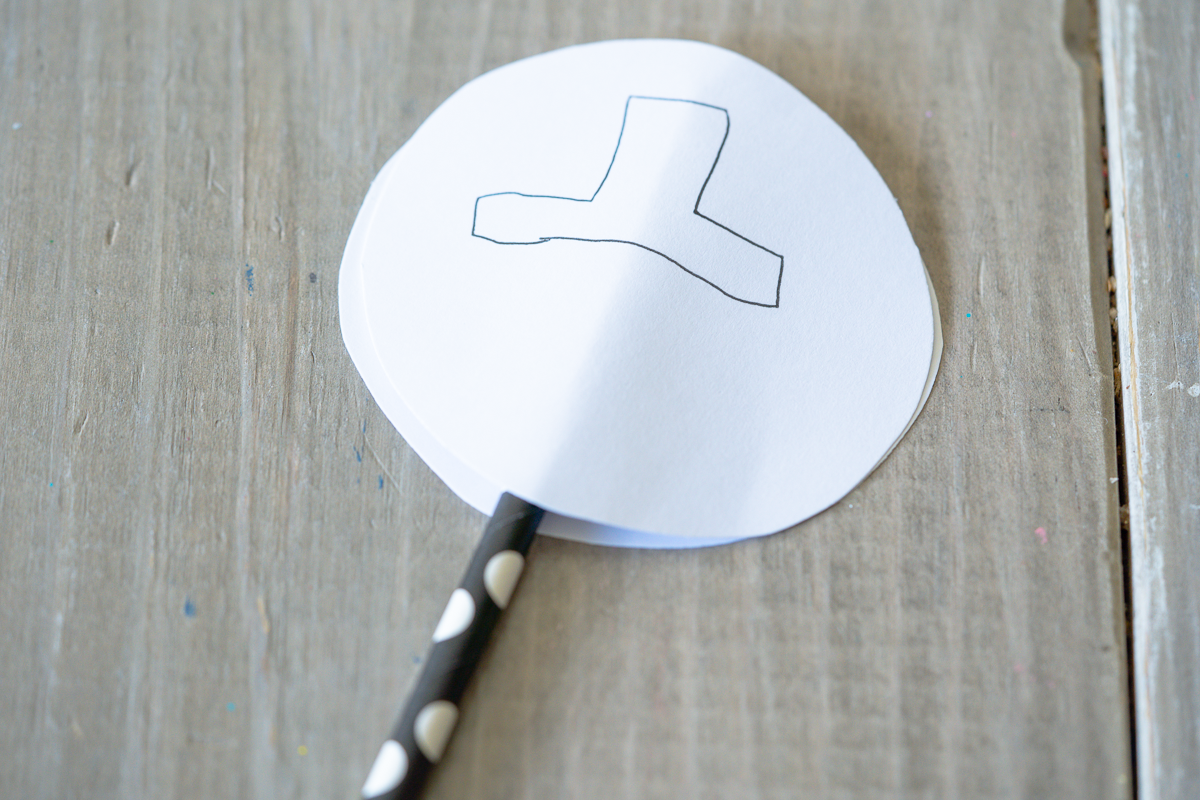 How to make a DIY Thaumatrope
Of course we had to make our own Thaumatropes to experience this neat optical illusion in person.
To get started, you'll need:
cardstock (blank or the printed patterns)
black marker (if drawing your own design)
scissors
colored pencils or markers if desired
tape
paper straw, small wooden dowel, or a pencil
The process for making a DIY thaumatropes is simple.
Start with either blank cardstock or the printed templates on cardstock.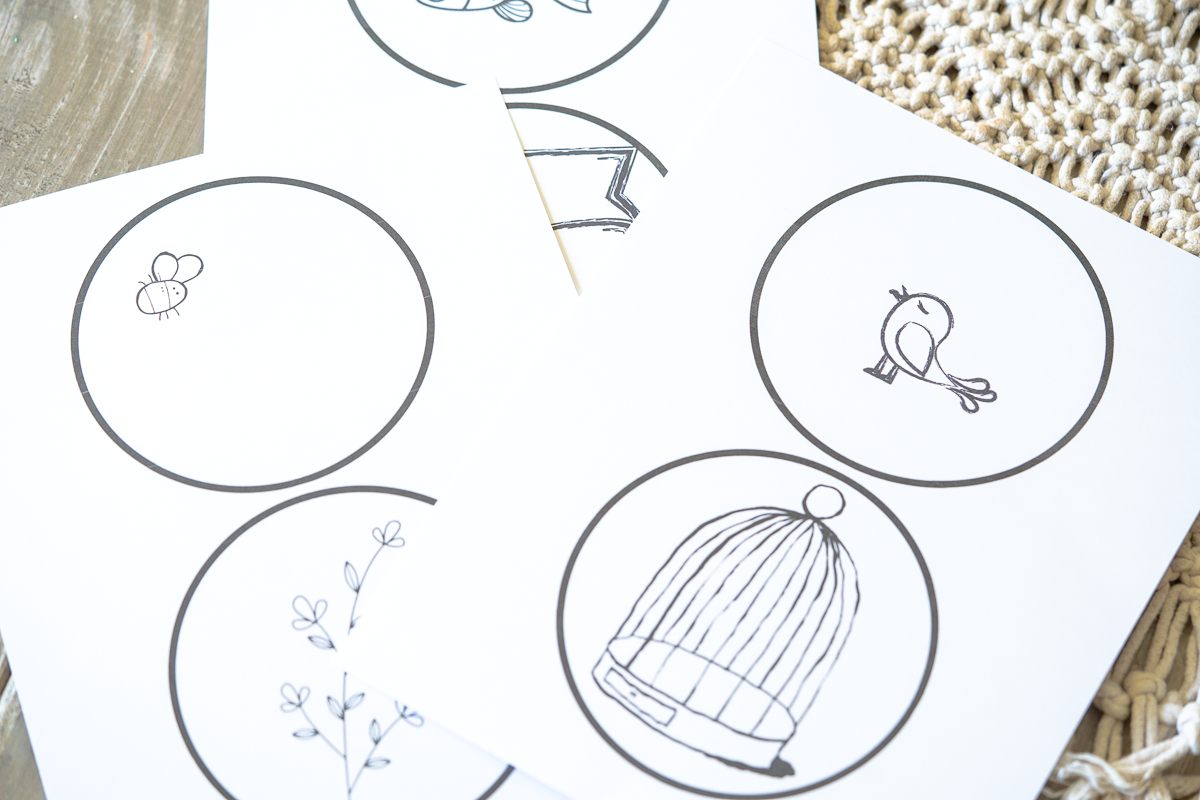 Cut out two matching circles for your thaumatrope. Draw out the design in black marker if you didn't use a template and color in any parts of the design if desired.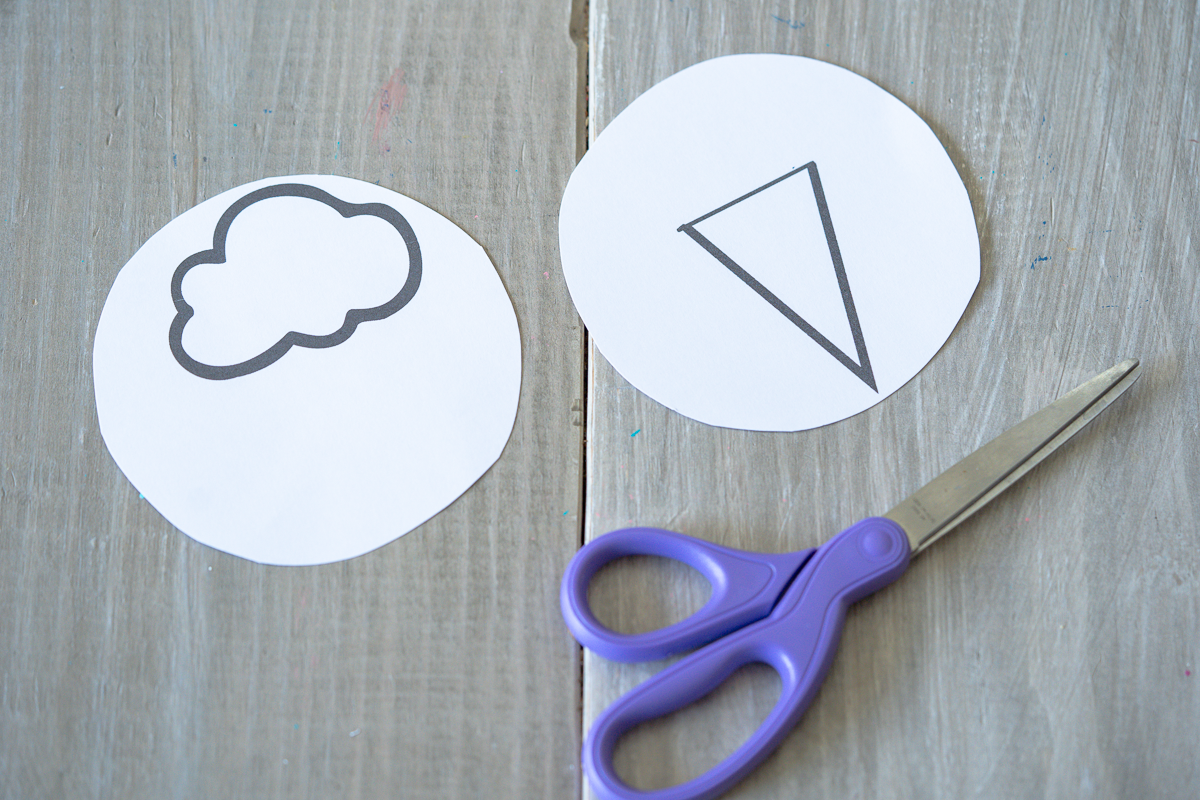 Tape the back of one circle to a paper straw, small wooden dowel, or a spare pencil.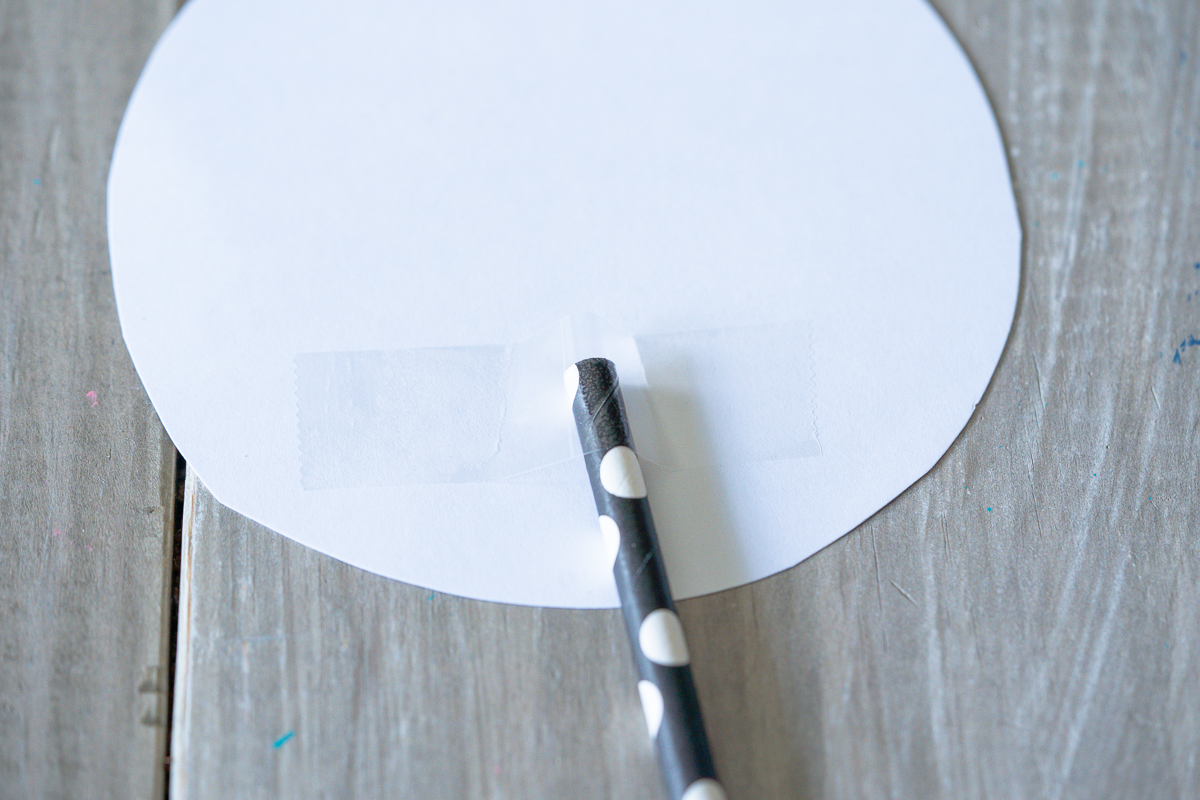 Tape the matching circle to the other side of the stick.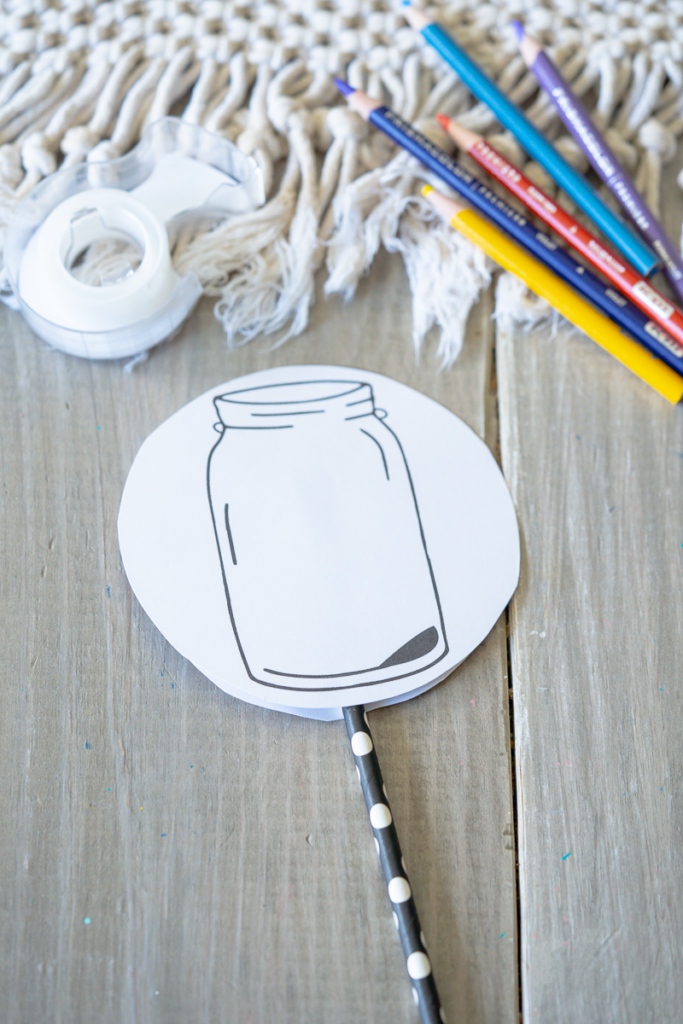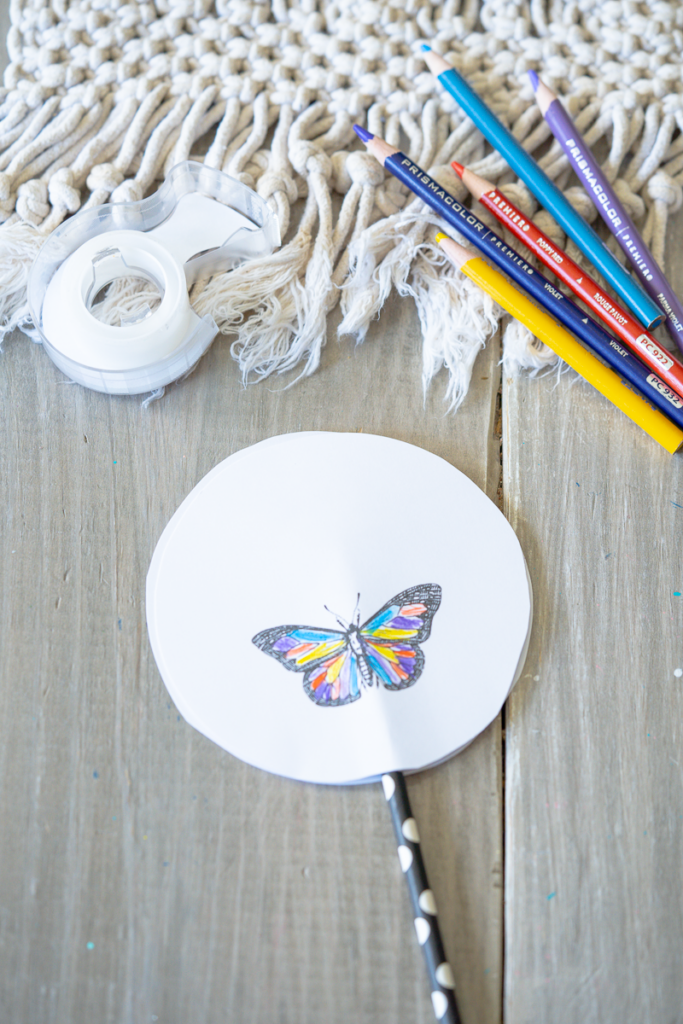 And that's it! Spin the thaumatropes between two palms to reveal the optical illusion.