A new reader sent me a question, and as I typed out an answer, I knew that more of us needed to see the answer!
Elina is considering homeschooling her four year old, but she describes herself as a "doubting" homeschooler. She's curious about books on how children learn and educational philosophies. She has wonderful memories of her own school years and wonders if homeschool could be right for her family.
Here's my answer:
I have to be honest with you…most of us are "doubting" homeschoolers. I think most of us parents are experts at questioning whether we're doing the right thing and that goes from bottles to diapers to discipline to schooling!
We're all just trying to do the best for our kids, and even if we don't get everything "right" every time, when our decisions are made out of love and respect for our children, I don't think we can go wrong.
As for books, a few of my favorite places to start are:
1. For the Children's Sake by Susan Schaeffer Macaulay
This is an overview of the Charlotte Mason method, the method we use in our homeschool, that focuses on teaching through books and nature. Charlotte Mason was a deeply religious woman, but there are many secular/non-religious families who have adapted the method to fit their family values.
2. Simplicity Parenting by Kim John Payne
This is not necessarily a homeschool book, but it's a book that gives such a wonderful foundation and lays out what kids really need to thrive. The author is active in the Waldorf education movement, another method that we incorporate into our homeschool that follows the seasons and teaches through nature, art, music, and stories.
3. The Brave Learner by Julie Bogart
This book is a wonderful peek into what the future could be. It's a look at how home & school can merge into one beautiful, full life. It gives a blueprint for how we can embrace a child's passions, whether that is LEGO, dance, or horses.
4. Awaking Wonder: Opening Your Child's Heart to the Beauty of Learning by Sally Clarkson
If I could sit down for tea with one veteran homeschooler, it would be Sally. She is wise, encouraging, realistic, and full of hope for the next generation of homeschool moms. Sally homeschooled four children who are now thriving adults, and all of us with little ones just want to know, "what's the secret?!" This book shares the journey, not with a promise of "success," but with so much inspiration to take each year as it comes and make the most of this precious time with our children.
5. Free to Learn by Peter Gray
This book inspires us to set up our homes and lives in a way that encourages free play and exploration as the ultimate learning method. While we are not unschoolers, this book provides amazing insight into harnessing the power of our children's natural curiosity to guide our learning at home.
6. The Homegrown Preschooler by Kathy Hill & Lesli Richards
I remember looking at my oldest when she was four and thinking she was so big. The truth is four is still a baby! I love this book for sharing so many inspiring ways for young children to learn playfully, without formal lessons. This book helped us to take learning outdoors, incorporate movement, and embrace everyday life from laundry to getting the mail as an opportunity to teach kids about the world around them.
---
So many of us are unexpected homeschoolers. I loved my experience in public school and was a high-achieving student, graduating with a 4.0+ grade point average.
I'm not sure what made me consider homeschooling initially, but once I realized that I was already my child's first teacher and she was thriving at home through the baby years, toddler years, and preschool years, it was a natural extension of the gentle parenting, wonder-filled home we had worked so hard to create.
I had absolutely no experience with homeschool. I had never known anyone who was homeschooled. I didn't know anyone who homeschooled.
My only introductions to homeschool were a special on Dateline about unschooling that framed it as a type of child abuse and an ultra-large religious family that had their own TV show.
Now that we are in our sixth year of officially homeschooling, I can say that our homeschool experience has been nothing like that…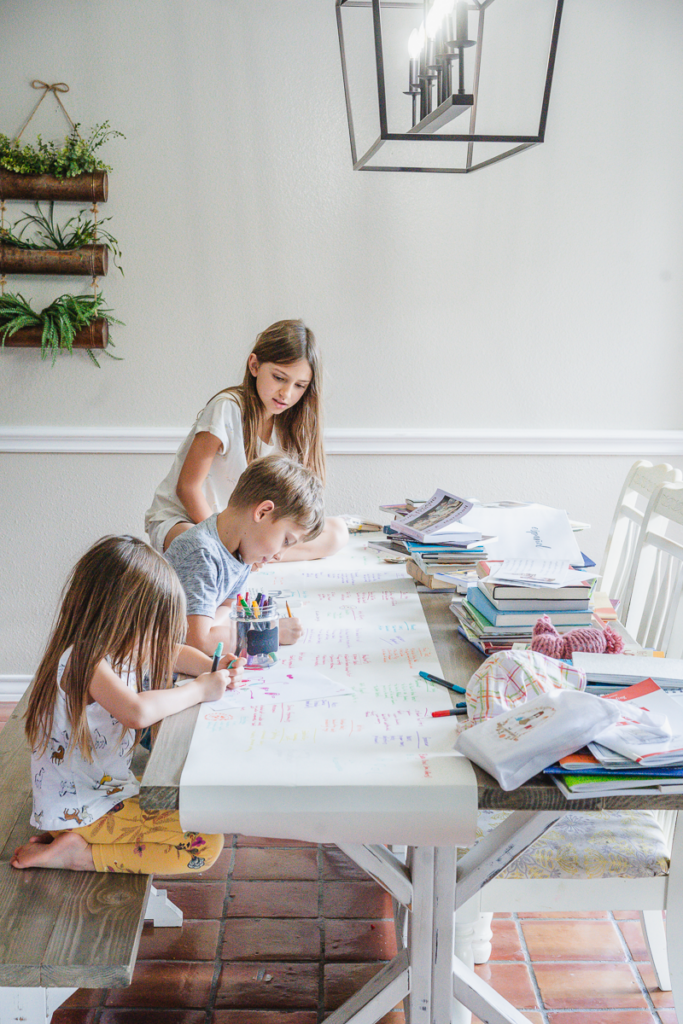 What does homeschool look like for our family?
2-3 hours a few times a week on focused lessons​
4+ hours of outdoor play every day
breakfast, lunch, and dinner at the table as a family every single day
once a week co-op to learn Shakespeare, science, and do P.E.
extracurricular activities including dance, chess, piano, Spanish, music, drawing, art, Girl Scouts, Wild Explorers Club, and more (not all at the same time)
field trips to local museums, gardens, and historical sites
long weekend trips to visit family
vacations with opportunities to learn about the geography, history, and culture of different regions
weekly trips to the library and stackfulls of books to inspire learning
real life learning on our mini homestead with chickens, a vegetable garden, flower gardens, a fruit orchard, and many pets
​weekly teatime where we enjoy poetry and treats, often with friends
ample time for pretend play, science projects, read-aloud books, and board games
playdates at the park
hands-on learning and opportunities to create with a wide range of handicrafts including knitting, sewing, paper sloyd, clay modeling, and more
weekly nature hikes with other homeschool families
and so much more!!!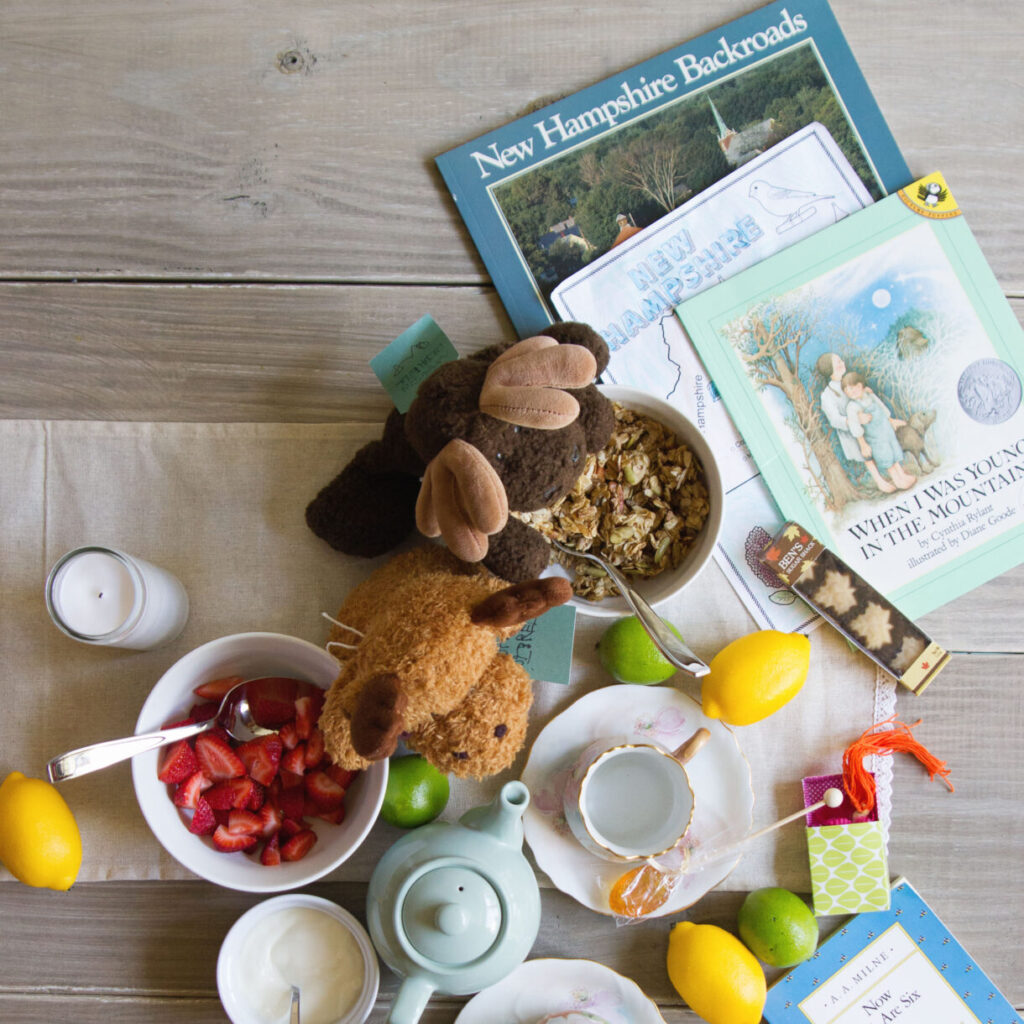 ---
Homeschooling isn't all sunshine and rainbows, but for our family, it has been an amazing experience that I am so grateful for.
We evaluate schooling on a year-by-year basis, and it's always possible that our children will one day go to a traditional school. But for now, this is what works, and I'm happy to continue for as long as it enriches our lives.
I don't want to give up tea party math lessons like this any time soon.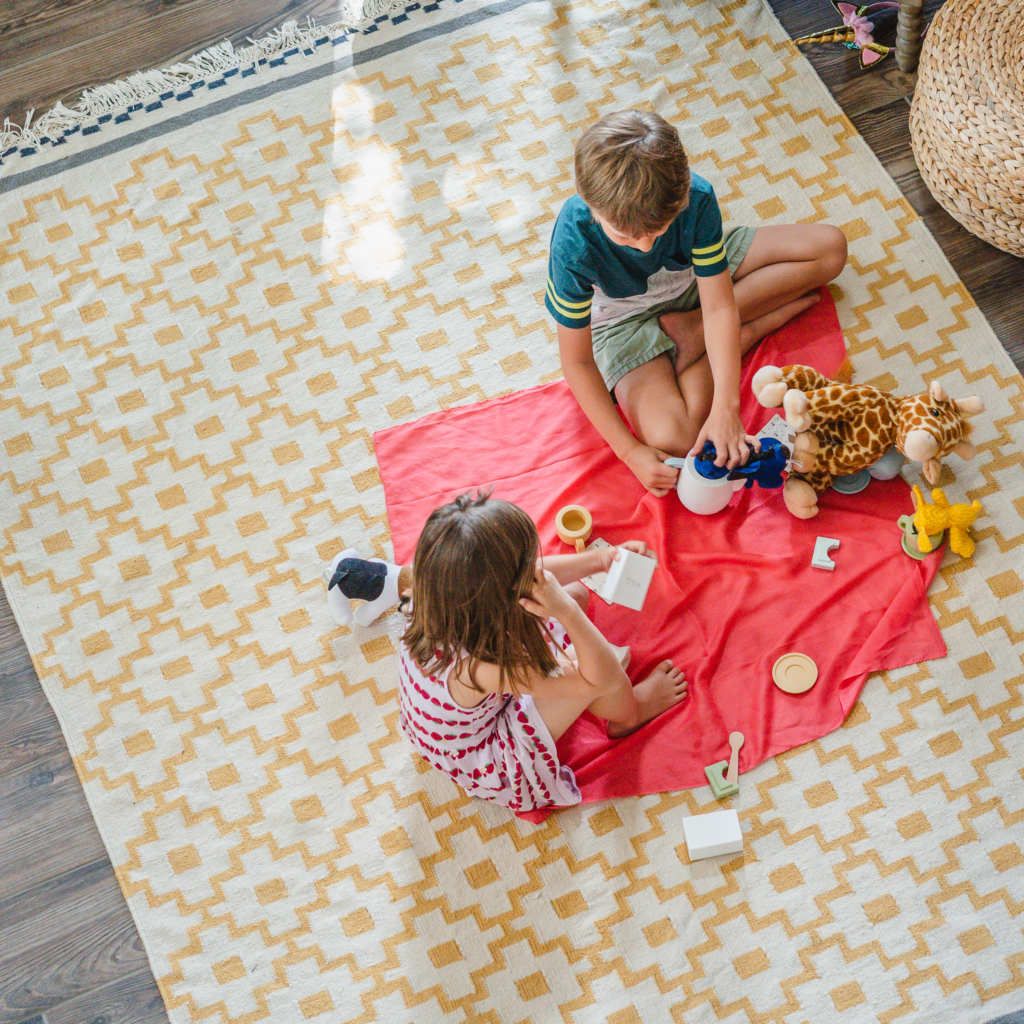 If you're a veteran homeschooler, do you have anything you'd share to a curious mama wanting to know if homeschooling is the right option? Any other books you'd recommend?